Terror Strikes Sweden: Shocking Truth Behind Recent Attacks And Freedom Of Speech Debate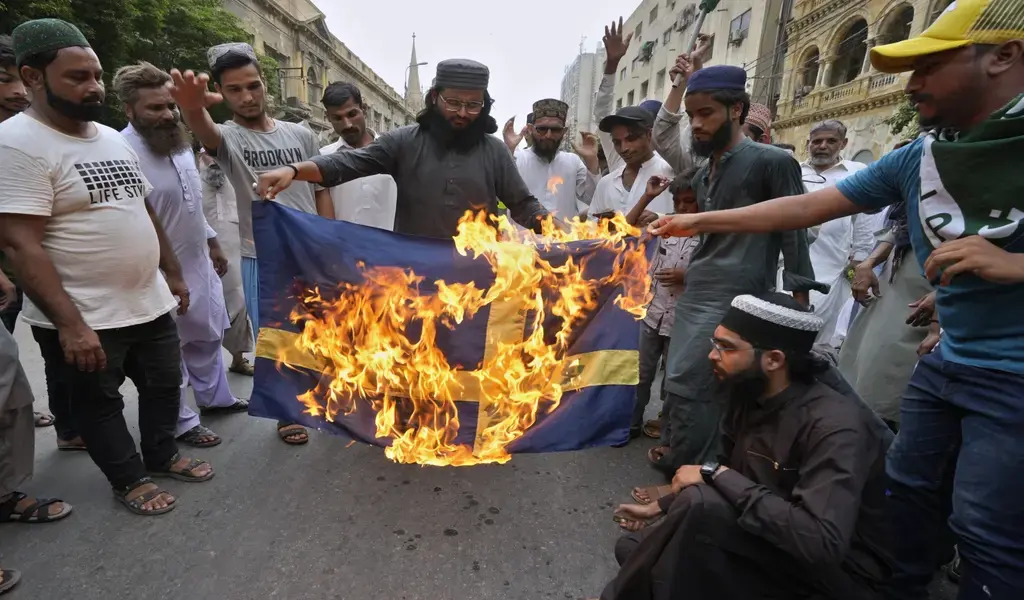 (CTN NEWS) – In a chilling turn of events, two Swedish citizens were tragically killed in a shocking attack just ahead of a soccer match in Brussels. This devastating incident has sent shockwaves through Sweden, leaving its citizens bewildered and heartbroken.
It raises questions about the delicate balance between freedom of speech and public safety, especially in a world where such extremist acts can have far-reaching consequences.
The backdrop to this tragedy lies in a series of desecrations of the Quran, the holy book of Islam, by a handful of anti-Islam activists.
These incidents, primarily orchestrated by an Iraqi refugee living in Sweden, have ignited a firestorm of anger in Muslim countries, leading to the storming of the Swedish Embassy in Iraq and the cutting off of diplomatic relations with Sweden by the Iraqi government in June.
Swedish Prime Minister Ulf Kristersson revealed that the Swedish government had raised its terror alert level to the second-highest in August due to threats from Islamic extremists. "Now we know with chilling clarity that there were grounds for those concerns," he declared.
The question on everyone's mind is, why are such provocative acts allowed to happen in Sweden? The government's stance has been consistent – they condemn the desecrations while asserting that they are allowed under the banner of freedom of speech.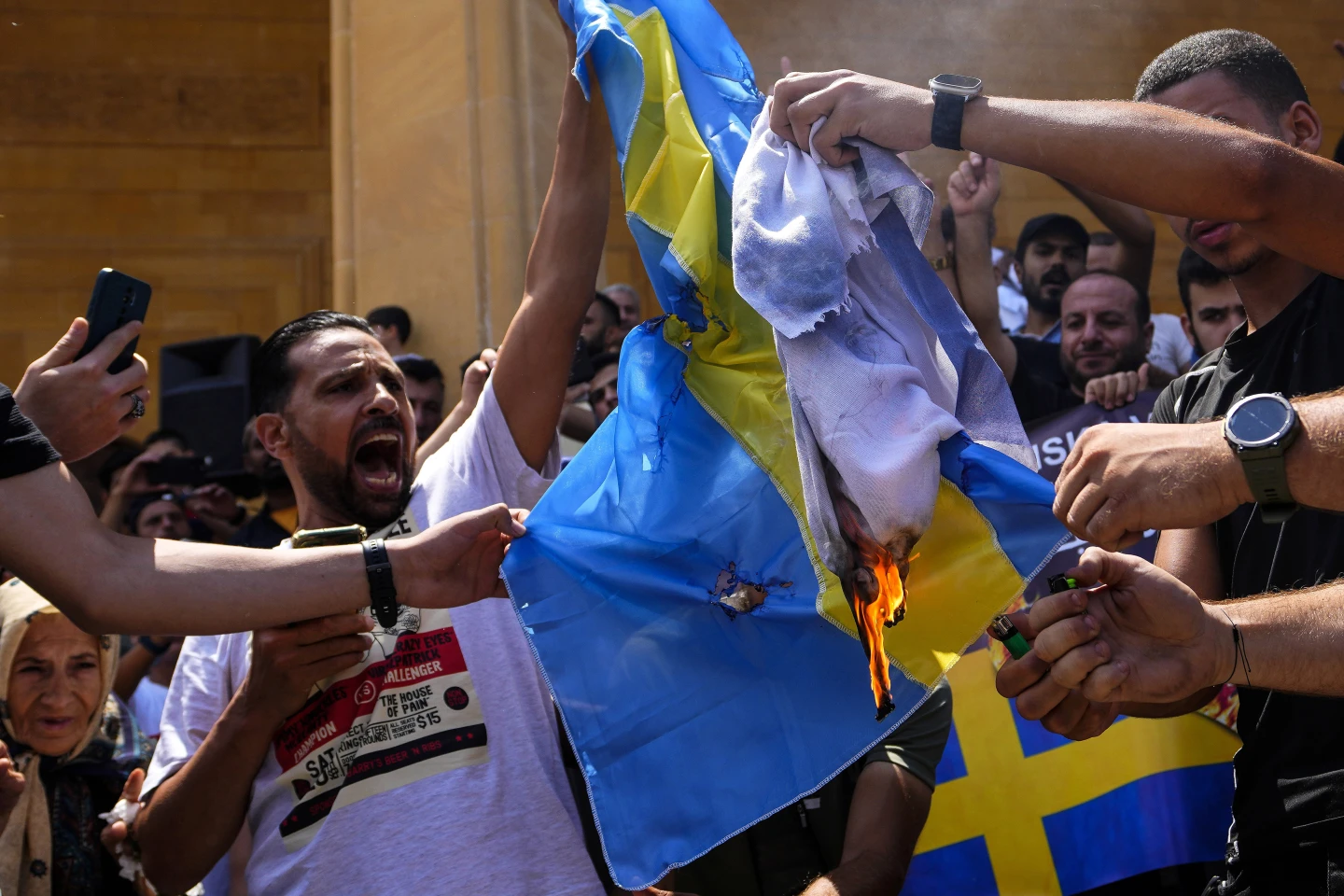 This stance has stirred a heated debate about the boundaries of freedom of expression and whether the government should grant police greater authority to prevent such acts on security grounds. law
"Not everything that is legal is appropriate," Kristersson emphasized. "What you do in Sweden can have consequences elsewhere." Indeed, the repercussions of these incidents have rippled across international borders and put Swedish lives and interests at risk.
Sweden's security agency, SÄPO, deemed the situation "serious" and is collaborating closely with Belgian authorities to get to the bottom of this tragic event. Shockingly, the attacker was known to have stayed in Sweden but was not on the Swedish police's radar.
The freedom of movement within the European Union's passport-free zone has allowed such individuals to slip through the cracks, further highlighting the need for better control of the EU's external borders.
Freedom of Expression vs. Religious Respect: The Absence of Blasphemy Laws in Sweden
In Sweden, there is no specific law prohibiting the desecration of religious texts, including the Quran.
The Swedish Constitution protects the right to hold public demonstrations, and police generally grant permission based on their assessment of potential disruptions or risks to public safety.
However, the absence of legislation against such acts has led to questions about whether Sweden should reintroduce blasphemy laws, which were abandoned decades ago.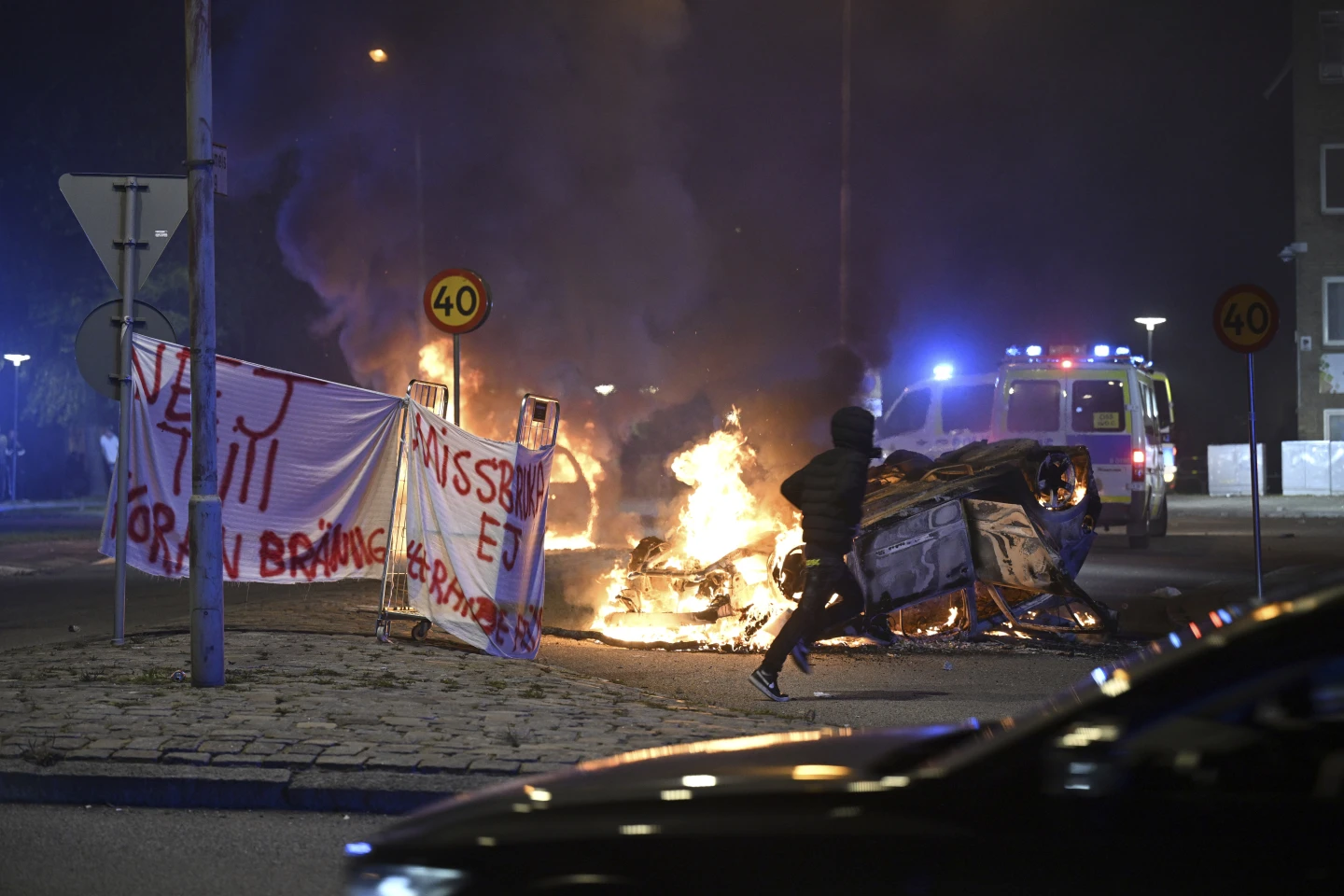 Sweden's Ongoing Struggle with Extremism: Balancing Freedom and Security
This recent attack is not the first time Sweden has faced the harsh reality of extremism on its soil. In 2017, Rakmat Akilov drove a stolen truck into a crowd in Stockholm, killing five and injuring 14.
His motive was to punish Sweden for joining a coalition against the Islamic State group. Sweden also witnessed a terror attack in 2010 when Taimour Abdulwahab blew himself up in a crowded shopping area during the Christmas season, injuring several people.
The controversy over freedom of speech and public safety continues to divide opinions in Sweden. While many argue that criticizing religion, even in an offensive manner, must be allowed, there are growing concerns about the potential consequences of such acts.
Sweden's Foreign Ministry has advised its citizens abroad to exercise caution and vigilance, urging them to heed local authorities' advice following the Brussels attack.
However, Prime Minister Kristersson remains steadfast in his belief that Swedes should not hide their nationality or refrain from displaying their national pride, even in the face of danger. He emphasizes the importance of upholding Sweden's values and freedom.
In these turbulent times, Kristersson's government has taken a tough stance on crime and immigration, underscoring the need to find and expel foreign citizens who reside in EU countries without permission.
As he rightly points out, Swedish lives and interests are under threat, and this calls for increased security and vigilance.
This tragic incident serves as a somber reminder of the complex issues that nations like Sweden must grapple with – the delicate balance between freedom of speech and public safety, and the importance of controlling external borders in an increasingly interconnected world.
As the debate rages on, it is clear that Sweden and the EU must confront these challenges head-on, making every effort to safeguard their citizens and uphold the cherished values of freedom and democracy.
RELATED CTN NEWS:
China's Belt And Road Initiative (BRI) Adapts Towards Smaller And Greener Projects
U.S President Biden's Solidarity Visit To Israel Amidst Humanitarian Crisis In Gaza
India's Supreme Court Rejects Legalization Of Same-Sex Marriage, Sparks Disappointment And Debate