U.S President Biden's Solidarity Visit To Israel Amidst Humanitarian Crisis In Gaza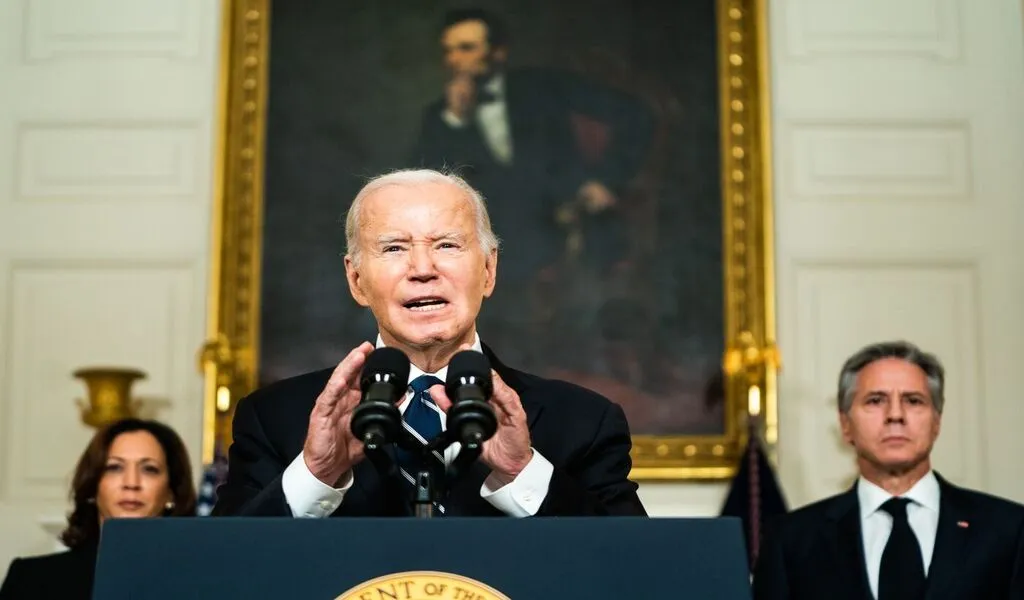 (CTN NEWS) – In a significant development, US Secretary of State Antony Blinken announced that President Joe Biden is set to pay a solidarity visit to Israel, following the revelation that Tel Aviv has agreed to create a plan for providing humanitarian aid to Gaza's civilians.
During this visit, President Biden is expected to engage in discussions about reducing civilian casualties during wartime while addressing the growing humanitarian crisis in the region and preventing Hamas from benefiting from aid.
The decision to launch the aid plan came after an intense nine-hour negotiation session between Blinken and Israeli Prime Minister Benjamin Netanyahu, which extended into the early hours of a Tuesday morning.
The meeting was even interrupted by air raid sirens, warning of incoming Palestinian rocket fire, forcing both leaders to seek shelter in a bunker.
Blinken, who had spent the past five days engaged in round-the-clock diplomacy across the Middle East, returned to Israel after visiting six Arab countries in just four days, aiming to address the humanitarian crisis that has unfolded in Gaza.
Israeli airstrikes have resulted in the tragic loss of over 2,800 Palestinian lives and forced hundreds of thousands to flee their homes.
"Today, and at our request, the United States and Israel have agreed to develop a plan that will enable humanitarian aid from donor nations and multilateral organizations to reach civilians in Gaza," Blinken told reporters.
Today, at our request, the United States and Israel have agreed to develop a plan that will enable humanitarian aid from donor nations and multilateral organizations to reach civilians in Gaza, including the possibility of creating areas to help keep civilians out of harm's way.

— Secretary Antony Blinken (@SecBlinken) October 17, 2023
The US shares Israel's concerns that Hamas may seize or obstruct aid entering Gaza, which prompted Blinken to emphasize, "If Hamas in any way blocks humanitarian assistance from reaching civilians, including by seizing the aid itself, we'll be the first to condemn it.
And we will work to prevent it from happening again."
While Blinken did not provide specific details about the aid plan, its significance lies in its potential to alleviate the suffering of civilians in Gaza, who have been disproportionately affected by the ongoing conflict.
In addition to the aid plan, Blinken revealed that President Biden would visit Israel on Wednesday to show solidarity with the nation, asserting its right to self-defense following a recent attack by Hamas.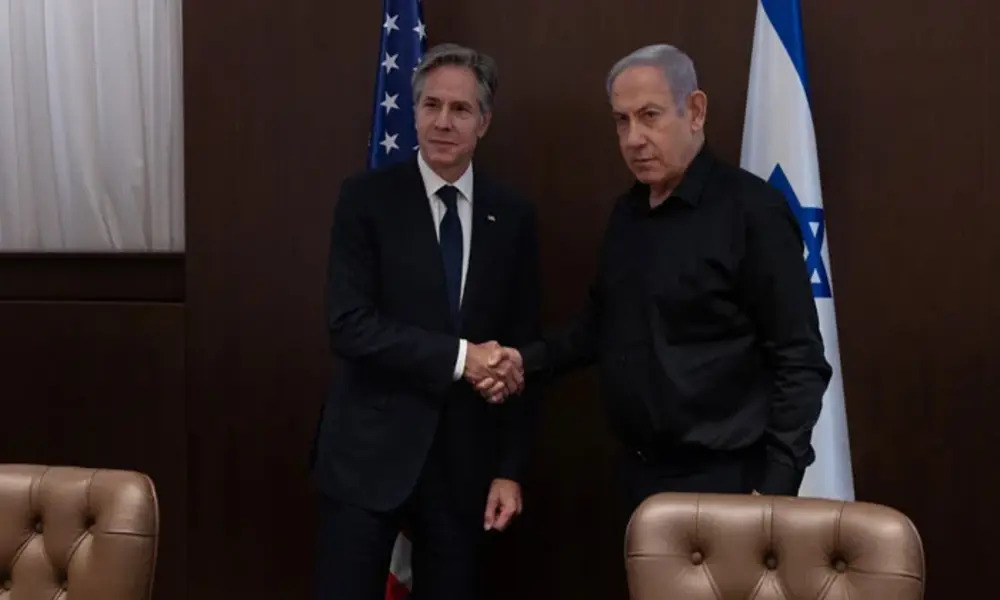 President Biden's Briefing on Israel's War Aims and Strategy
During this visit, President Biden will receive a comprehensive briefing on Israel's war aims and strategy.
Blinken also emphasized that any Israeli operations should be conducted in a manner that minimizes civilian casualties and ensures the unimpeded flow of humanitarian assistance to Gaza without benefiting Hamas.
This visit symbolizes the United States' commitment to supporting its closest partner in the region during a tumultuous time.
Furthermore, Blinken, during his visit to Egypt, announced that the Rafah border crossing into Gaza would soon reopen, though an agreement for aid and foreign citizens to leave Gaza has yet to be reached.
The situation in the region remains tense, with ongoing military operations and a rising number of casualties on both sides.
Israel has evacuated approximately 500,000 Israelis from areas surrounding the Gaza Strip, while the conflict continues to escalate, with Hamas breaking through the fortified border and launching attacks on Israeli civilians.
The response to these attacks has resulted in a devastating loss of life in Gaza.
Moreover, over one million people have been displaced within the densely populated Palestinian territory as Israel prepares for a potential full-blown ground offensive against Hamas.
The situation remains volatile, with rising tensions along Israel's northern border with Lebanon, as Hezbollah has come under scrutiny in the ongoing conflict.
In the midst of this challenging situation, President Biden's visit to Israel and the aid plan discussed by Secretary Blinken aim to provide humanitarian relief and support the country during these trying times while working towards a peaceful resolution to the crisis in Gaza.
RELATED CTN NEWS:
India's Supreme Court Rejects Legalization Of Same-Sex Marriage, Sparks Disappointment And Debate
El Deif, The Alleged Mastermind Of The Hamas Attack: What You Need To Know
Poland's Law And Justice Party Leads In General Election, Third Term Uncertain