India's Supreme Court Rejects Legalization Of Same-Sex Marriage, Sparks Disappointment And Debate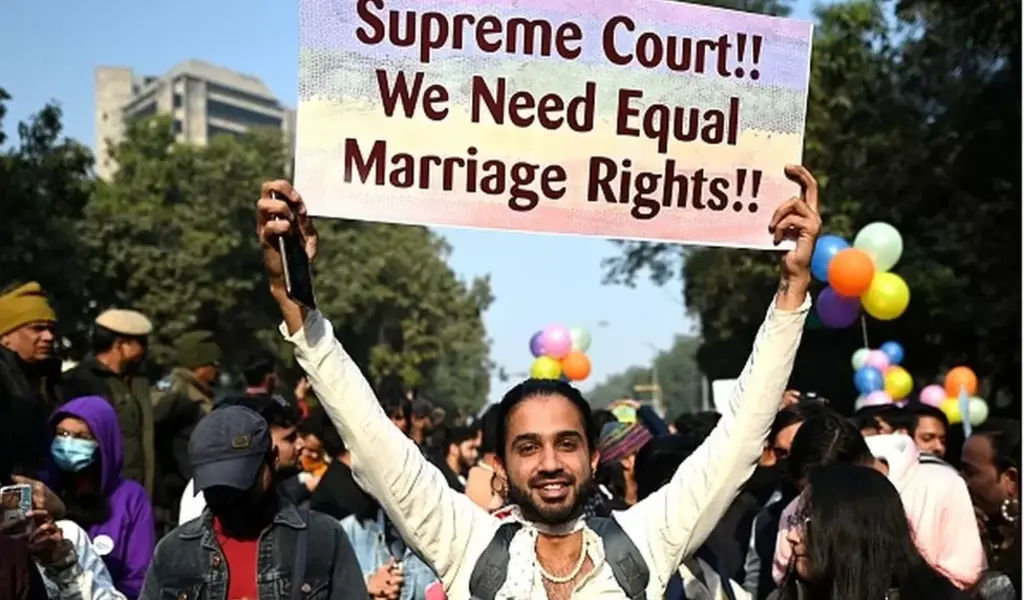 (CTN NEWS) – In a pivotal and highly anticipated ruling, India's Supreme Court has opted not to legalize same-sex Marriage, a decision that has left millions of LGBTQ+ individuals and activists disheartened.
This verdict, announced recently, dashed the hopes of many who were seeking marriage equality. Instead, the court has accepted the government's proposal to form a panel aimed at deliberating on the extension of legal rights and benefits to same-sex couples.
The court was considering a total of 21 petitions submitted by same-sex couples and LGBTQ+ activists, who argued that the inability to marry infringed upon their constitutional rights and relegated them to "second-class citizens."
They suggested a simple amendment to the Special Marriage Act, replacing "man" and "woman" with "spouse" to include same-sex unions.
On the other side, the government staunchly opposed these petitions, asserting that only the parliament should address the socio-legal issue of marriage, fearing that permitting same-sex marriage would cause societal "chaos."
The court's ruling in favor of the government's stance implies that only the parliament can create laws while the judiciary's role is limited to interpreting them.
Solicitor General Tushar Mehta, representing the government, offered an alternative by proposing the establishment of a committee, led by the country's highest-ranking bureaucrat, to explore the possibility of "granting queer couples" the same rights and privileges as heterosexual couples.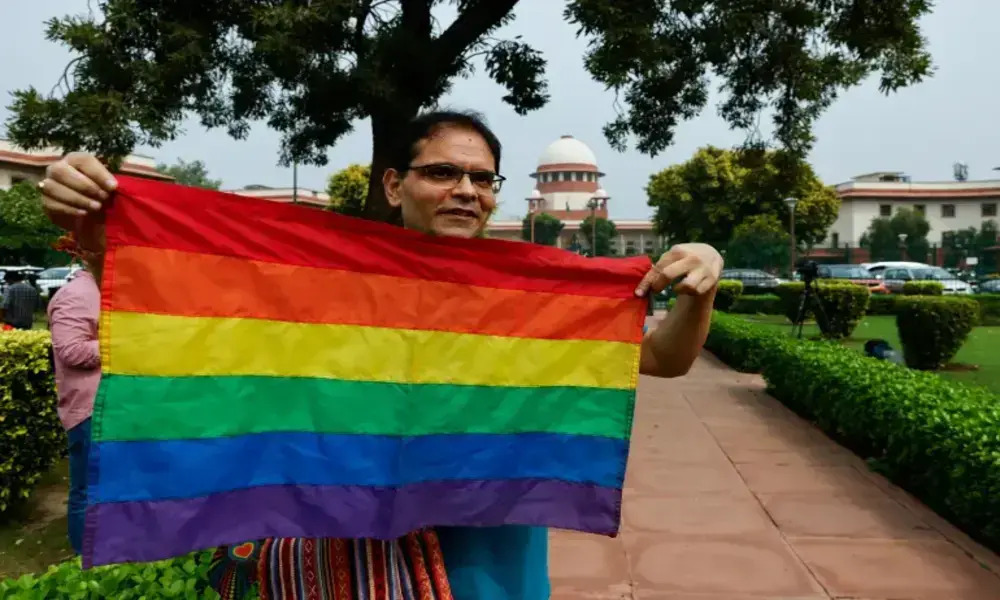 India's Supreme Court Verdict on Same-Sex Marriage
Notably, two of the five judges, including Chief Justice DY Chandrachud, advocated for civil unions and extending the "benefits that married people enjoy" to same-sex couples.
Chief Justice Chandrachud also enumerated a comprehensive list of directions for the government, which included ending all forms of discrimination against the "queer community" and safeguarding them from harassment and violence.
He additionally suggested that "queer and unmarried couples" should have the right to jointly adopt a child. Unfortunately, the majority of three judges on the bench did not endorse his list, rendering these directions non-binding.
At the outset of the hearings, there was an expectation that India might make history by legalizing same-sex marriages, with the constitutional bench indicating its willingness to consider amending the Special Marriage Act to include LGBTQ+ individuals.
However, as the hearings progressed, it became apparent that the matter was complex, with a multitude of laws governing issues such as divorce, adoption, succession, maintenance, and more, some of which were intertwined with religious personal laws.
The ruling has been met with disappointment by activists and same-sex couples.
Sharif Rangnekar, a gay rights activist, expressed his profound disappointment, stating, "The decision to leave it all to a government committee with no timeline for when it is to be set up or when it would provide us with rights leaves us in the hands of lots of bureaucratic uncertainty.
It is very worrying." Pia Chanda, who has been in a same-sex relationship for 34 years, described the judgment as a "predictable farce" that sustains discrimination.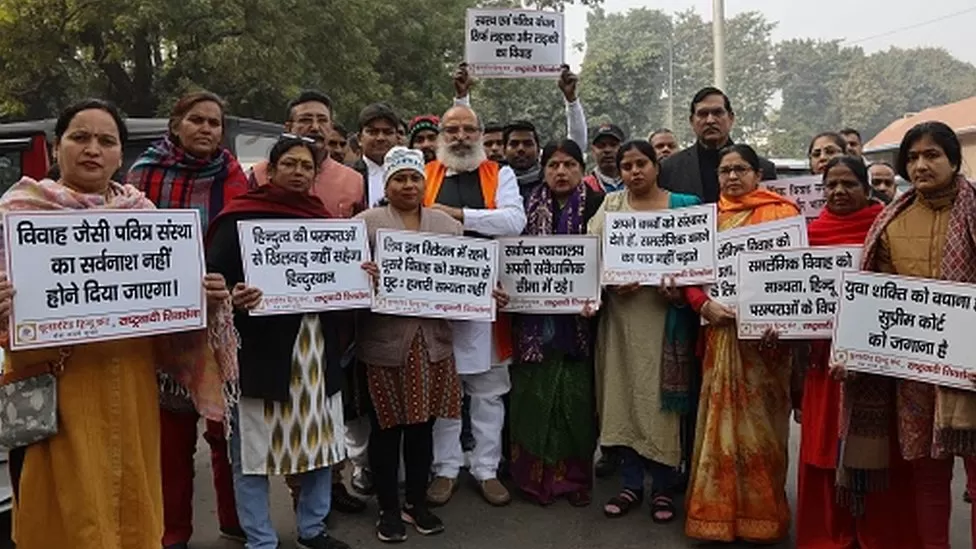 India's Same-Sex Marriage Debate: Differing Perspectives and Ongoing Struggles
On the other hand, Adish Aggarwala, President of the Supreme Court Bar Association, welcomed the verdict, asserting that the court correctly recognized that the power to legalize same-sex unions resides with the Indian parliament.
He argued that same-sex marriages do not align with India's prevailing societal structure.
The debate over same-sex marriage in India has captured the nation's attention as it is home to an estimated tens of millions of LGBTQ+ people.
Although the Indian government's 2012 estimate suggested a population of 2.5 million, global estimates point to a figure of at least 10% of the entire population, exceeding 135 million individuals.
While some within the LGBTQ+ community had hopes for a groundbreaking decision, India's social norms remain largely conservative, and LGBTQ+ individuals continue to face stigma and discrimination.
Mukul Rohatgi, one of the lawyers representing the petitioners, noted during the hearings that sometimes society requires a push to acknowledge LGBTQ+ individuals as equals under the constitution.
Regrettably, this nudge did not come from the Supreme Court's decision, leaving the LGBTQ+ community in India to continue their fight for equal rights and recognition.
RELATED CTN NEWS:
El Deif, The Alleged Mastermind Of The Hamas Attack: What You Need To Know
Poland's Law And Justice Party Leads In General Election, Third Term Uncertain
EU Regulators Delay Approval For Novavax's Variant-Tailored Covid-19 Vaccine