Iranian Women Face 10 Years In jail For inappropriate Dress After 'hijab bill' Approved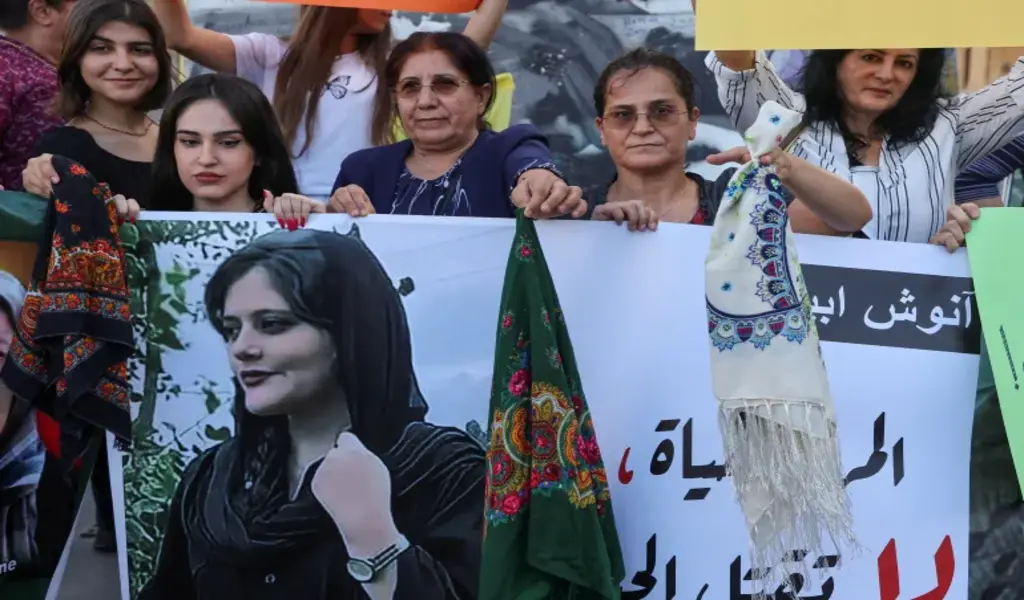 (CTN NEWS) – On Wednesday, Iran's parliament approved a stringent new law that imposes harsher penalties on women found in violation of hijab regulations. This comes shortly after the one-year anniversary of widespread protests triggered by the tragic death of Mahsa Amini.
Mahsa Amini, a 22-year-old Kurdish-Iranian woman, passed away in September last year while in custody of the notorious morality police. She was allegedly detained for not adhering to Iran's conservative dress code.
Referred to as the "hijab bill," this legislation will be implemented as a trial measure for a duration of three years. It outlines various rules concerning clothing choices, with violations potentially resulting in sentences of up to 10 years in prison.
According to the bill, women who do not wear the hijab properly in public and men who wear clothing that exposes areas below the chest or above the ankles will face fines, with the penalties increasing for repeat offenses.
Additionally, the bill specifies consequences for celebrities and businesses that fail to adhere to these regulations.
It's important to note that the Guardian Council, responsible for overseeing legislative affairs in the Islamic Republic, must grant approval for the bill before it can be enforced. Every bill passed by the parliament must undergo review and receive approval from the council to become law.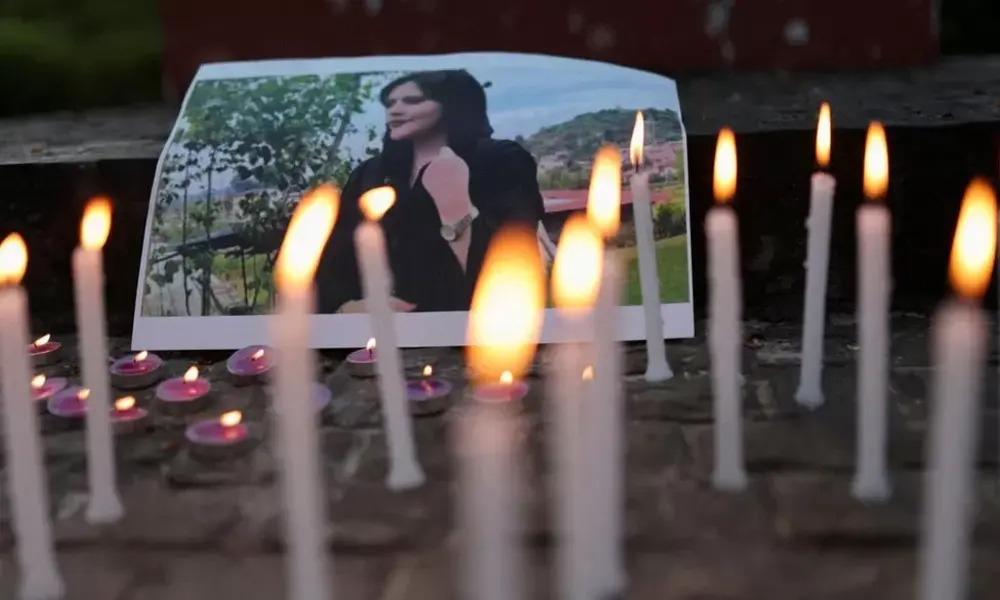 Ambiguities in the Legislation: Defining 'Semi-Nakedness' and Consequences for Violations
Certain aspects of the bill lack clarity. For instance, the legislation does not provide a clear definition of what constitutes "semi-naked" in public, a violation that carries a "fourth-degree" prison sentence.
Under the Iranian penal code, a fourth-degree penalty entails a prison term ranging from five to ten years, along with a fine ranging from 180 million rials ($4,260) to 360 million rials ($8,520).
Article 50 of the new law states, "Any individual who appears nude or semi-nude in public, public places, or on roads, or presents themselves in a manner traditionally deemed as nudity, will be subject to immediate arrest."
Furthermore, individuals who collaborate with foreign media and governments to promote nudity, improper hijab, or inappropriate clothing may face imprisonment of up to 10 years, as stipulated in the new bill.
Additionally, those found guilty of mocking or insulting the hijab could be fined and potentially subjected to a travel ban lasting up to two years, as outlined in the legislation.
The bill also takes aim at individuals considered "socially influential." If found guilty of violating the bill, they could be subject to the same fourth-degree prison sentence and may be required to pay fines ranging from 1% to 5% of their total assets.
The bill's restrictions extend even to inanimate objects such as mannequins and toys, which are prohibited from being depicted in an indecent manner.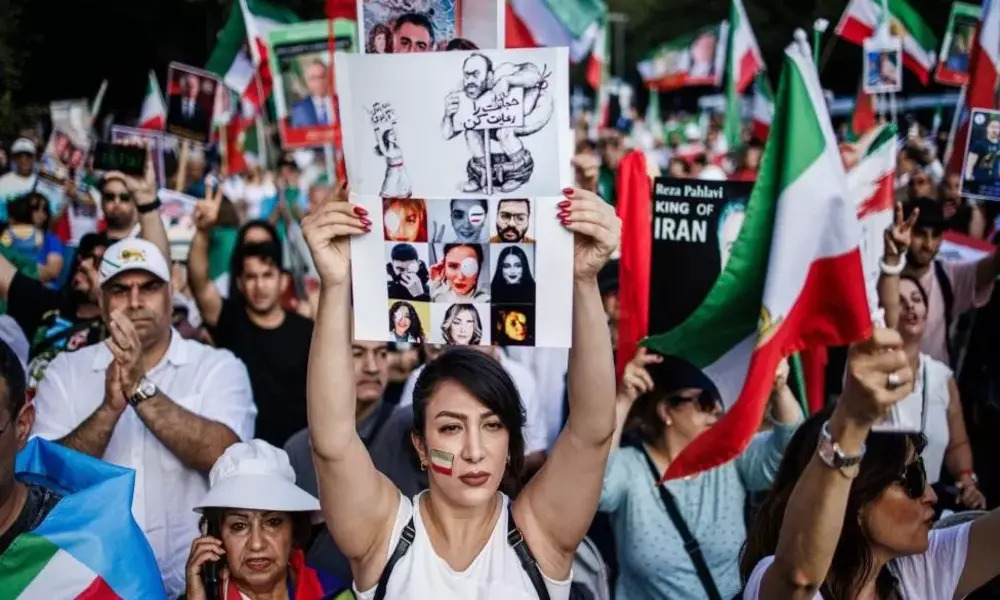 Criticism and Implications of the Controversial Hijab Legislation in Iran
This controversial legislation has faced strong criticism from numerous human rights advocates, with UN experts suggesting that it could amount to a form of "gender apartheid."
The comprehensive 70-article draft law includes a range of proposals, including the use of artificial intelligence to identify women who do not adhere to the dress code.
Experts believe that the bill serves as a clear message to Iranians that the regime will not compromise on its stance regarding the hijab, despite the mass protests that took place last year.
The death of Mahsa Amini triggered nationwide demonstrations that shook the country and posed one of the most significant domestic challenges to Iran's ruling clerical regime in over a decade.
Authorities responded forcefully to suppress the months-long movement, with widespread reports of deaths, disappearances, and instances of torture in detention.
Sanam Vakil, director of the Middle East and North Africa program at the Chatham House think-tank in London, noted that this bill represents a response to the protests from last fall.
She added that the establishment aims to reaffirm its authority regarding veiling requirements for women.
According to Iranian human rights lawyer Hossein Raeesi, who is also an adjunct professor at Carleton University in Ottawa, Canada, some of the measures outlined in the draft law have already been "unlawfully" enforced by Iranian security forces.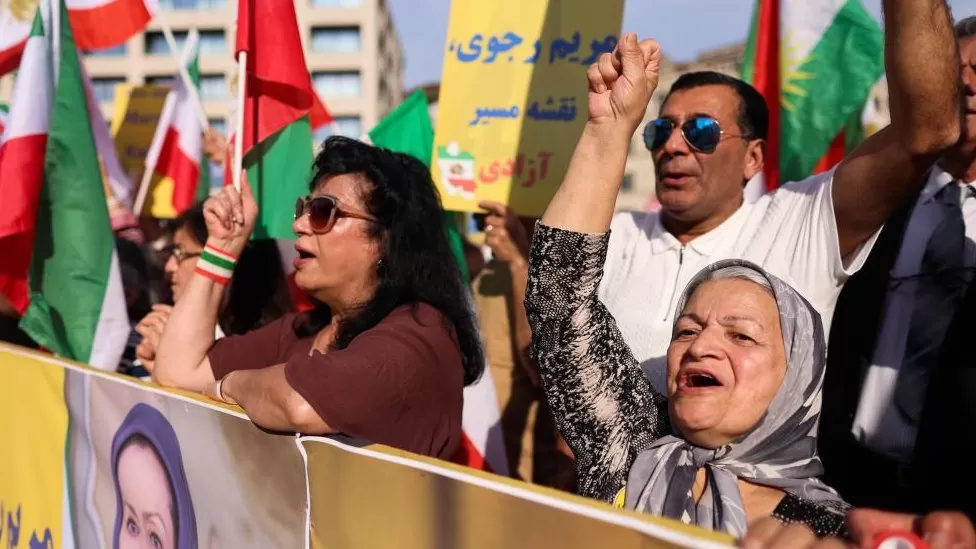 Enforcement and Implications of the New Hijab Legislation in Iran
For instance, they recently shut down an insurance company in Tehran due to social media images showing female employees without hijabs. Raeesi argues that this bill would essentially "legalize illegal behavior" by these forces.
While the morality police had largely scaled back their activities following last year's protests, police spokesman General Saeed Montazerolmahdi announced in August that they would resume notifying and detaining women caught without Islamic headscarves in public.
The requirement for women to wear hijabs has been in place in Iran since 1983, following the overthrow of the country's autocratic monarchy in the 1979 Islamic Revolution.
The new law significantly increases fines compared to the existing Islamic penal code, where dress code violations already result in prison sentences ranging from 10 days to two months, or fines ranging from 50,000 to 500,000 Iranian rials, equivalent to $1.18 to $11.82 today.
Under the new legislation, business owners who do not enforce the hijab requirement will face more substantial fines, potentially amounting to three months' worth of their business profits, and could also face travel bans or restrictions on participating in public or online activities for up to two years.
Additionally, the draft law would mandate broader gender segregation in universities and other public spaces, which are often hotbeds of civil protests.
RELATED CTN NEWS:
Remarkable Discovery: Potential World's Oldest Wooden Structure Unearthed In Africa
Thai Woman Exposes Disturbing On-Bus Sexual Harassment Incident To Raise Awareness
Novo Nordisk's Stock Prices Decline Amid FDA Concerns Over Clayton Plant Manufacturing Issues