Dollar Declines To a Two-month Low As Fed Cut Bets Rule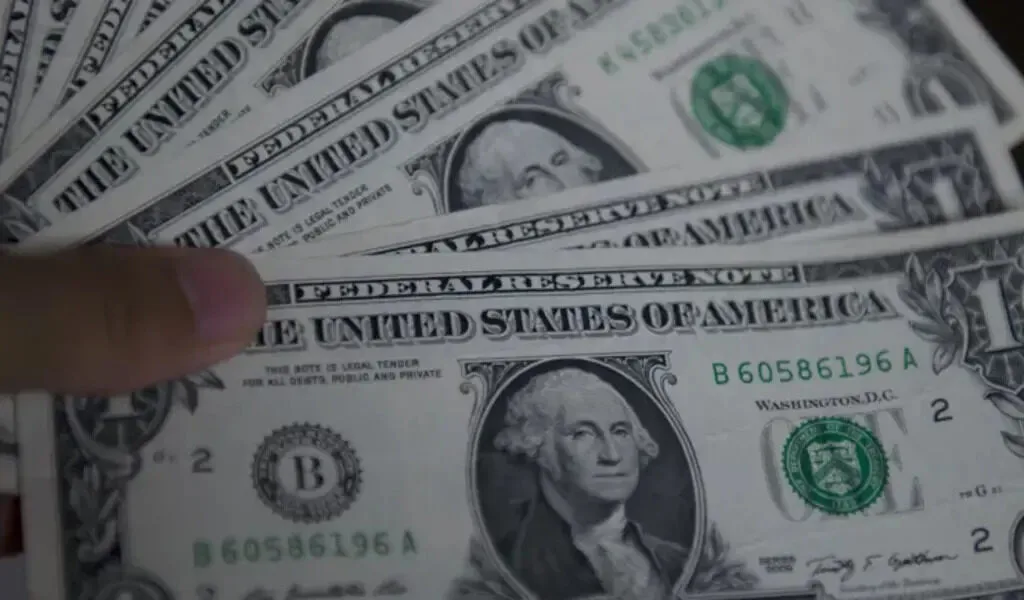 (CTN News) – The dollar fell more than two months to a more than two-month low on Monday, as traders reiterated that U.S. interest rates had peaked.
At 103.58, the dollar index reached its weakest level since Sept. 1, extending last week's nearly 2% drop – the sharpest weekly fall since July. In contrast to the weaker greenback, the euro gained nearly 0.2% to $1.0925, while the yen fell to 148.27 per dollar.
The market has priced out the risk of further Fed rate increases following last week's weaker-than-expected economic indicators, particularly after lower-than-expected inflation numbers.
CME FedWatch shows a 30% chance that the Fed will start lowering rates as early as March, according to futures pricing. In the short term, the dollar could weaken due to rate market movements, especially after the November Fed meeting and last week's CPI report, according to Nordea's Dane Cekov, senior FX strategist.
"Technically, the dollar looks oversold against the euro right now, usually you'll see some sort of consolidation."
This week's Fed meeting minutes could offer some insight into policymakers' thinking as they held interest rates steady for a second time in a row.
Sterling edged 0.02% higher to $1.2465, flirting near a two-month peak, while the euro last bought $1.0926 ahead of flash PMI readings in the eurozone due this week and after Moody's unexpectedly upgraded the outlook on Italy's 'Baa3' sovereign rating to stable from negative and Portugal's rating to 'A3'.
Cekov said it should benefit the euro area, as it should lower Italy's and Portugal's risk premiums. Therefore, it reduces the downside risk for the euro. The first impression I have is that," Cekov said. Last week, the Japanese yen was 0.7% higher at 148.22 per dollar, above 150.
The yuan soared to a more than three-month high against the dollar in both the onshore and offshore markets, as exporters converted their dollar receipts into local currency. As well as the onshore yuan, the offshore yuan jumped roughly 0.6% to a three-month high of 7.1703 per dollar.
Earlier in the session, the Aussie had reached a three-month high of $0.6563, while the Kiwi was up 0.6% to $0.6031.
On Monday, China's benchmark lending rates remained unchanged, matching expectations, as a weaker yuan limited further monetary easing and policymakers waited to see how previous stimulus would affect credit demand.
Onshore, the yuan has fallen nearly 4% against the dollar this year as the Chinese economy continues to falter and investor sentiment remains fragile. "I think a soft Chinese economic recovery will continue for a while," said Carol Kong, a currency strategist at Commonwealth Bank of Australia.
In the near term, I think the Chinese economy will be a headwind for the (yuan), Australian and Kiwi currencies."
SEE ALSO:
3-Month-Old Baby Boy Attacked By Macaques in Southern Thailand
Abortion Might be the Toughest Issue for Republican Presidential Candidates in 2024