Trump Struggles Against Biden In Polls As He Celebrates His Birthday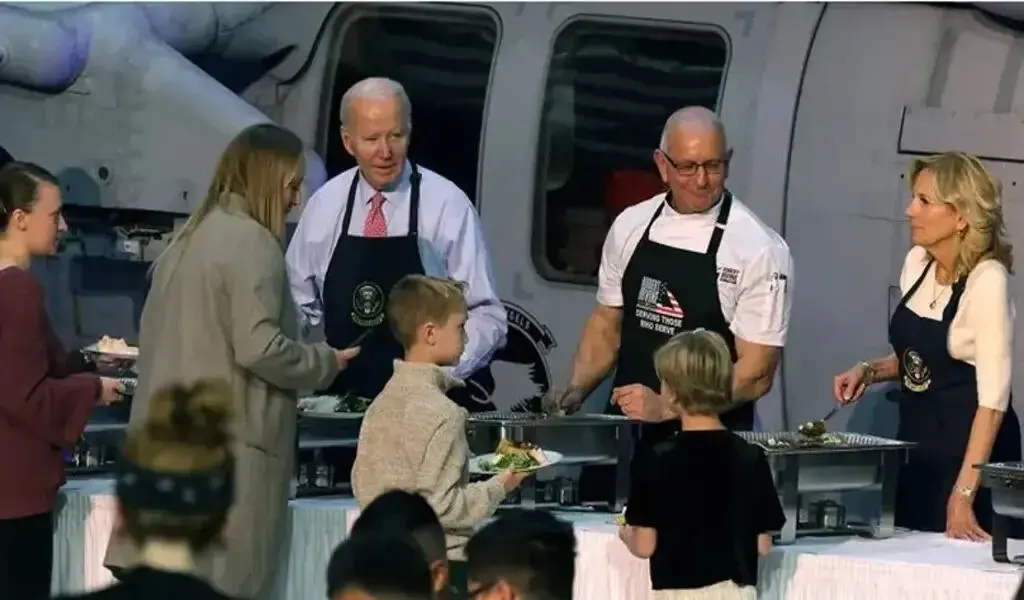 (CTN News) – A new poll shows Joe Biden struggling against Donald Trump, his likely opponent next year, who is just three and a half years younger but whom fewer Americans think is too old to be president despite being just three and a half years younger than him.
A Morning Consult poll conducted in November revealed Trump gained ground among Black and Hispanic voters as well as young Americans. According to the report, Trump has improved his margins among such groups, including independents, throughout 2023, making up ground with Biden.
According to NBC, Biden's approval rating fell to 40% on Sunday. The poll found Biden behind Trump for the first time in a hypothetical general-election match-up, "although the deficit is well within the margin of error".
Trump faces 91 criminal charges, including election subversion, retention of classified information, and hush-money payments. Furthermore, he faces a civil suit over his business affairs and a rape allegation that a judge said was "substantially true".
Trump has made gaffes – such as suggesting he beat George W Bush and Barack Obama – that could be considered signs of aging. In recent years, he has adopted increasingly extreme rhetoric, threatening dire action against political enemies and vulnerable social groups, prompting warnings that he is a fascist.
While majorities of Americans say Biden is too old for a second term, Trump keeps closing the gap.
He is suffering from economic conditions at home and foreign policy decisions, including supporting Israel in its war against Hamas, according to NBC.
According to Democratic pollster Jeff Horwitt, "Joe Biden's foreign policy choices have a significant impact on Americans' views."
According to Republican Bill McInturff, "This poll is a stunner… because it shows Biden's impact on the Israel-Hamas conflict."
"The verdict in Trump's trial, unforeseen events domestically and overseas, and the rigors of a campaign can all shake up what may be true today," Horwitt said.
The vice president found a more optimistic reading from Democratic strategist Simon Rosenberg, who correctly dismissed Republican concerns about a "red wave" during the midterm elections.
According to Rosenberg, he has a simple message to share. It is very likely that the election will be won next year."
Rosenberg said: "The Republican party is in trouble.". Elections continue to be lost by the party. It has done two things since 2020, either of which could keep a political party out of power for decades – stripped women of fundamental rights and led a party-wide conspiracy to overturn an election and end American democracy."
He cited a "terrible" New York Times poll showing Trump ahead in battleground states, but asking voters what they would do if Trump went to prison.
The results in Nevada and Georgia showed a 23-point swing to Biden and an 18-point shift to the GOP, Rosenberg said.
There is also a sense of confidence among the Biden campaign and its surrogates. Donna Brazile told ABC earlier this month: "I'm old enough to remember Ronald Reagan trailing in 1980 for re-election." I remember when Bill Clinton was trailing, and Barack Obama was toast right before the 2012 election.
SEE ALSO:
Former First Lady Rosalynn Carter Dies at Age 96