(CTN News) – The France presidential office announced on Sunday that the country's Dixmude helicopter carrier will be sent to the eastern Mediterranean to provide medical aid to Gaza.
The Dixmude is scheduled to depart "at the start of the week and arrive in Egypt in the coming days," according to President Emmanuel Macron's office.
At the beginning of the week, there will also be a charter airplane with almost ten tons of medical supplies.
According to the presidential office, with medical equipment scheduled to be on board European planes on November 23 and 30, France will also be contributing to the European effort.
With the addition, "France is mobilizing all its available means to contribute to the evacuation of wounded and sick children requiring emergency care from the Gaza Strip to its hospitals."
On Saturday, Macron discussed the continuing talks to release hostages held by Hamas in Gaza with President Abdel Fattah El-Sisi of Egypt and Emir Sheikh Tamim bin Hamad Al-Thani of Qatar.
Also present in Qatar on Saturday to spearhead the mediation efforts was French Defense Minister Sebastien Lecornu.
"The need to increase the number of trucks entering Gaza and to reinforce coordination to deliver humanitarian aid and treat the wounded" was a point of agreement between Macron and his Egyptian counterpart, according to Macron's office.
In other news, Ali Khamenei, supreme leader of Iran, stated on Sunday that the fighting between Israel and the Palestinian militant group Hamas, which Iran backs, was a "defeat" for Israel.
It is a reality that the regime (Israel) was defeated in Gaza, Khamenei stated in an address delivered at an aerospace force center of the Islamic Revolutionary Guard Corps in Tehran, the capital.
In the future and penetrating people's homes or hospitals does not constitute success, he argued, because true triumph requires vanquishing the other side.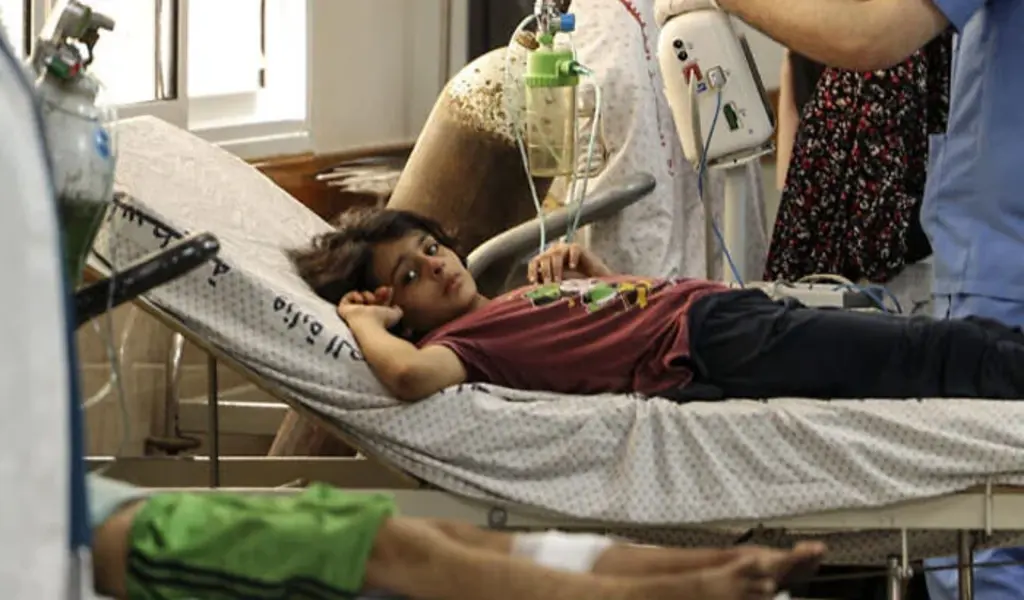 Despite Israel's "massive bombings" of Gaza, Khamenei claimed, the Jewish state "has so far failed" to eliminate Hamas.
He went on to say that the US and Western countries, which support Israel, are to blame for their "incapacity" due to this situation.
The strikes on October 7 were praised as a "success" by Iran, which provides financial and military backing to Hamas, but the Islamic republic denies any direct involvement. In its foreign policy since the 1979 revolution, Tehran has prioritized backing the Palestinian cause.
"Killed thousands of children without any remorse," Khamenei remarked of Israel.
Khamenei examined a drone bearing the name "Gaza" during his visit, which coincided with the unveiling of new defense systems and drones by the Revolutionary Guard's aerospace unit, according to official media.
Along with the hypersonic missile displayed in June, the force also unveiled Fattah 2, an improved version of that missile.