Civilians Trickle Out Of Avdiivka As Russian Assault Leaves Ukrainian Town In Ruins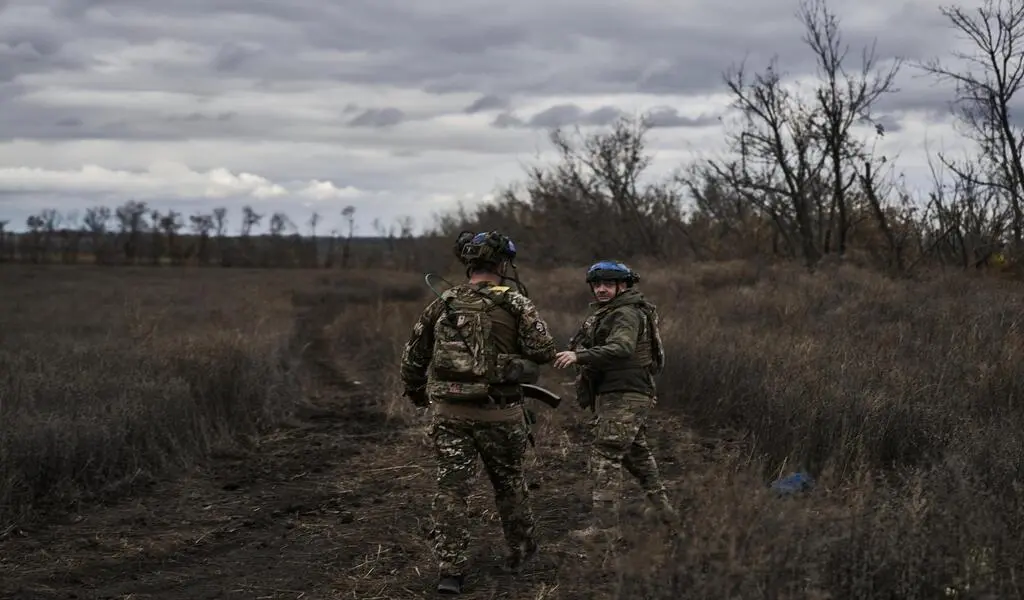 (CTN NEWS) – In the midst of the Russian assault, an Avdiivka police officer swiftly takes cover as a nearby shell detonates.
Shouting to his partner about the incoming threat, he warns of more to come.
The city, once bustling with residents, now sees only around 1,600 individuals who have chosen to stay.
Among them is the White Angels unit, dedicated to evacuating the remaining civilians to safety.
Lieutenant Dmytro Soloviy, a member of this unit, shares that they typically rescue four people daily from Avdiivka.
This besieged city has been entrenched on the frontline since pro-Moscow separatists seized parts of the Donbas region in 2014, and the situation escalated when Russia launched a full-scale invasion in February 2022.
Recently, Moscow initiated a concentrated offensive on Avdiivka, deploying waves of soldiers and armored vehicles while intensifying shelling.
While the front lines of the conflict remain relatively stable, Ukraine's counteroffensive has moved more slowly than initially anticipated.
Some analysts initially believed the Russian push aimed to divert Kyiv's forces from their attacks along the southern and eastern fronts, but Ukrainian officials suggest it is a strategy to make advances while Kyiv is preoccupied elsewhere.
As a result, the city's residents have become increasingly reliant on evacuation services, and more people are signing up for assistance due to the heightened shelling.
Before the full-scale invasion, a significant portion of Avdiivka's residents had already fled, reducing the city's pre-war population of approximately 30,000.
Those who remain are predominantly elderly, primarily men who chose to stay and protect their homes.
However, the situation has become increasingly dire.
The city faces a daily barrage of 10-15 bombs, a relentless onslaught of airstrikes and artillery.
Consequently, supply lines into the city have become sluggish, prompting Soloviy's unit to intervene.
They have taken on the responsibility of bringing humanitarian aid, including essential supplies such as bread and medicines, into the city.
According to Soloviy, they work tirelessly, with no days off.
He highlights the destruction that has befallen the city, where missile strikes have obliterated two of the three grocery stores that used to operate, leaving just one small store for residents.
To ensure access to bread, the unit brings supplies weekly so people can obtain this basic necessity.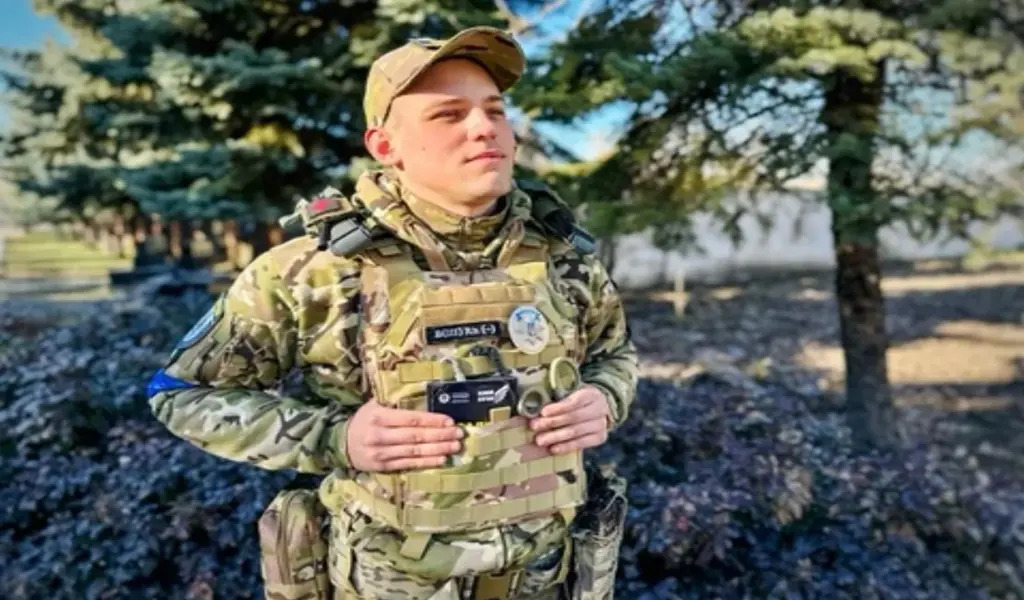 A Battle-Hardened City
As early as 2014, when residents began leaving Avdiivka, the Ukrainian military took control of the city, enhancing its defenses and transforming it into a fortified stronghold.
However, despite nine years and a full-scale invasion, the frontline near Avdiivka has seen minimal shifts.
Video footage of the White Angels unit entering the city reveals a landscape characterized by yellow and blue colors.
Ukrainian flags are visible along the route, but they are juxtaposed with crumbling walls and shattered windows, reflecting the extensive destruction that has befallen the city.
Entire multi-story buildings have been reduced to rubble.
Avdiivka's head of city military administration, Vitalii Barabash, stated that the situation remains challenging.
The defense line surrounding the city and within the city itself is consistently under heavy fire, with airstrikes, missiles, and artillery targeting the city and its environs.
Although Russia has made modest gains to the west of Krasnohorivka, north of Aviidvka, these advancements have come at a considerable cost, and Moscow remains far from achieving its objectives.
The Ukrainian National Guard reported that Russian forces are persistently attempting to encircle Avdiivka and have launched multiple assaults on the city.
Nevertheless, Ukrainian soldiers are resolutely maintaining their positions, inflicting significant losses on the enemy in terms of personnel and equipment.
On the ground, the fighting is relentless and intense, with small arms battles and artillery duels taking place around the clock.
The assault continues unabated.
After losing a substantial amount of military equipment, including tanks and armored personnel carriers, in the early days of the offensive, Russia appears to have shifted to a tactic it employed previously against Ukrainian forces defending the city of Bakhmut.
Russian forces are mounting assaults and deploying additional troops despite sustaining losses.
However, for those who are in Avdiivka day in and day out, the situation is different from that in Bakhmut.
Avdiivka is a city that has endured significant hardship and has a resilient population accustomed to adversity.
No Building Left Intact
Moscow's strategy may not have unfolded as intended, but it has taken a toll on Avdiivka.
The city's sole hospital remains operational but is unable to provide advanced care.
It primarily functions as a stabilization point, with patients stabilized before being transferred to other cities for more specialized care.
However, there is a shortage of staff to meet the demand.
In addition to the hospital, Avdiivka's civilian infrastructure has been almost entirely destroyed.
Virtually no building remains intact.
The city has been reduced to ruins, an irreversible process characterized by widespread devastation.
Despite the dire circumstances, Lieutenant Dmytro Soloviy and his unit, the White Angels, continue their daily trips to Avdiivka, aiming to alleviate suffering and provide some degree of comfort to the remaining residents.
Soloviy acknowledged the fear that comes with their mission but emphasized his commitment to helping the people of Avdiivka.
MORE RELATED NEWS:
What has the UN done and said about the Israel-Palestine conflict?
Dinosaur Footprints Discovered on the Beach of the Isle of Wight, England
On Nov 2, IMF team to visit Pakistan for first review talks