Dinosaur Footprints Discovered on the Beach of the Isle of Wight, England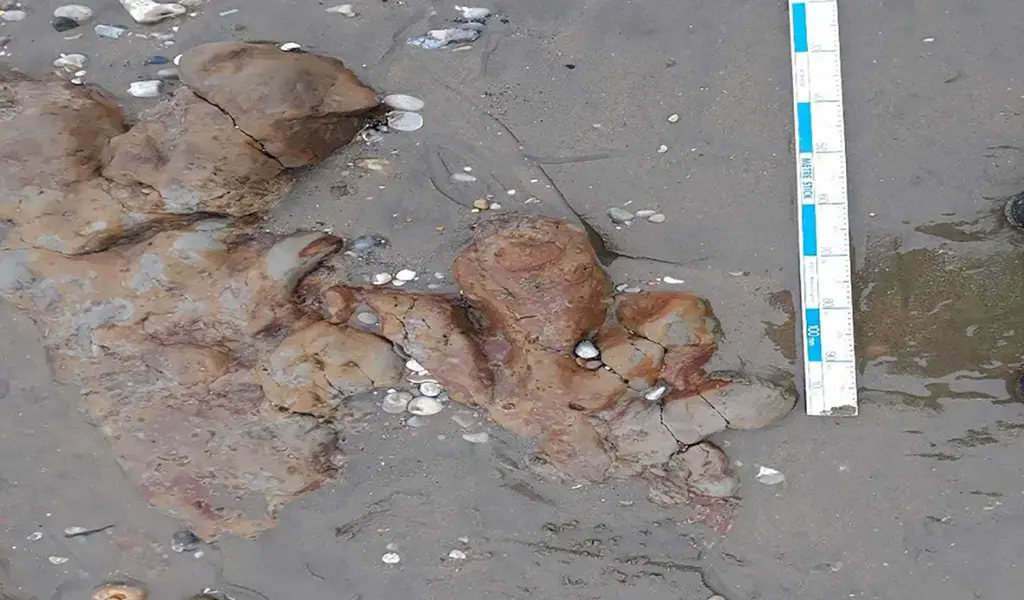 (CTN News) – Following the discovery of a series of remarkably well-preserved dinosaur footprints on a beach in the English Channel, fans of the Jurassic Park franchise may soon have the opportunity to walk in the footsteps of these extinct creatures.
According to a press statement issued on Monday, the fossils were discovered by engineers from the government's Environment Agency as they were looking into ways to strengthen sea defenses along the Yaverland seafront on the Isle of Wight.
The agency's regional flood and coastal risk manager, Nick Grey, remarked, "The existence of dinosaurs precisely where our team is working mixes old and new together — the modern issues of combating climate change with a period of time we can only envision.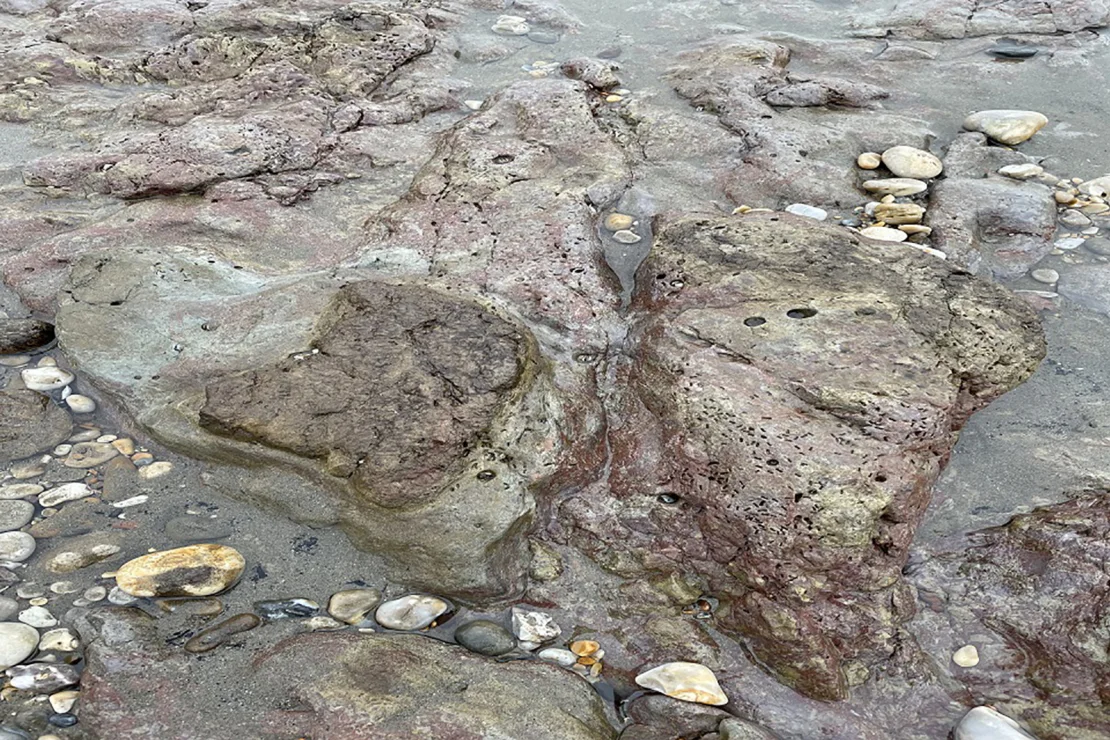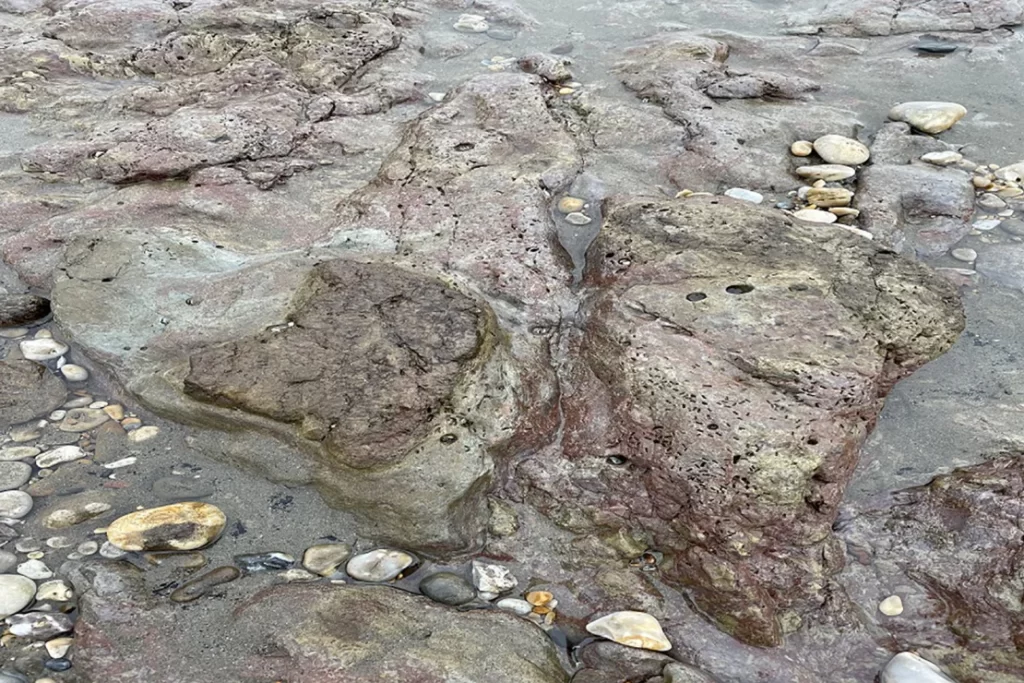 "We've all read the stories and seen the films, but this gives us just a hint of what life was like," he said. Mantellisaurus footprints, dating back 125 million years, are being considered by experts.
This dinosaur was seven meters in length and had three toes, setting it apart from other dinosaurs. Herbivorous Mantellisaurus roamed the earth 66 million years ago, during the early Cretaceous period.
The fossils were reportedly discovered near a seashore café, parking lot, and bus stop, according to the Environment Agency. Tourists may have been following in the footsteps of dinosaurs without even realizing it, but this is not a new phenomenon for scientists.
Local Dinosaur Isle Museum curator Martin Munt has referred to the Isle of Wight as the "richest dinosaur location in Europe."
Munt stated in a press release that 35 different types of dinosaurs have been discovered on the island and that while they cannot be sure of the species that made the prints, it is "likely a mantellisaurus was here, not just in other parts of the south coast," where they were previously thought to be more common.
A mantellisaurus skeleton found on the Isle of Wight in 1917 is now on display at London's Natural History Museum. The Environment Agency claims that this skeleton is one of the best preserved of its kind in the United Kingdom.
Related CTN News:
Taliban Government has already announced an "Attack on Pakistan, not jihad," Afghan official