Israeli Military Advances In Gaza Operation With New Raid Against Hamas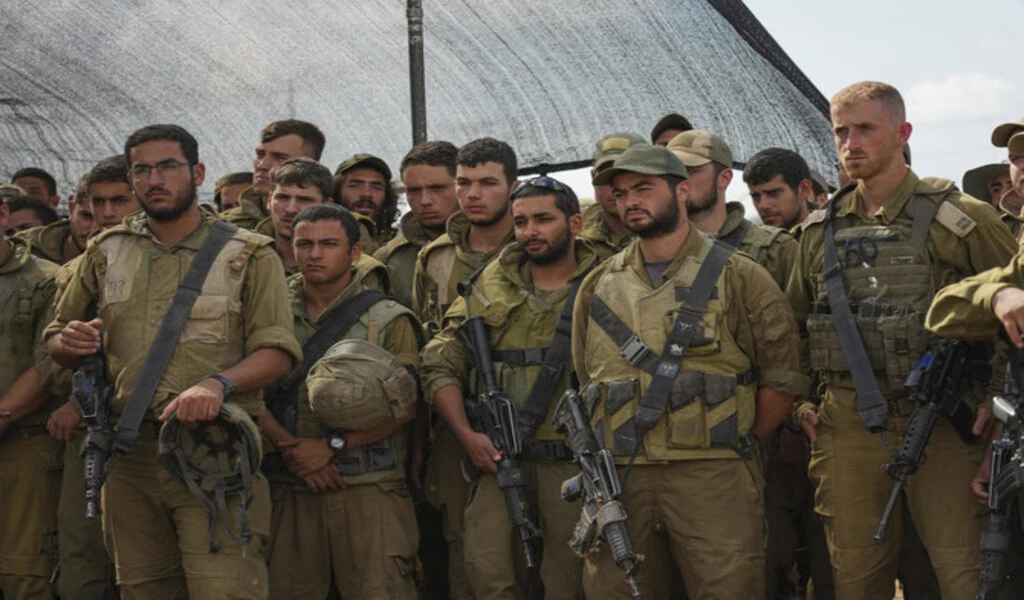 (CTN NEWS) – Israeli forces entered a new phase of their conflict against Hamas in Gaza on Thursday, conducting a significant but limited incursion into the coastal strip.
This operation was described as a probing action, preparing for a more sustained ground offensive.
Backed by tanks, armored bulldozers, and infantry, the operation unfolded under the cover of night as they targeted Hamas positions in the northern part of Gaza.
This extended into the territory by about a kilometer from the border fence.
Simultaneously, officials confirmed that the militant Islamist group was holding 224 hostages.
The Israeli raid coincided with EU leaders' preparations to call for the creation of "humanitarian corridors and pauses" to allow urgently needed aid into Gaza.
This proposal was part of the final draft of a text to be approved at a summit in Brussels.
According to the Hamas-run health ministry, more than 7,000 Palestinians have been killed in Gaza, and there are concerns that the death toll could rise further if Israel proceeds with a ground invasion.
The UN declared on Thursday that "nowhere is safe" in Gaza.
Hamas's armed wing reported that "almost 50" Israeli hostages, held in the Gaza Strip since the attacks on October 7, were killed in Israeli bombing raids.
The Israeli military stated that Thursday's operation, conducted amidst continued heavy airstrikes, aimed to search for tunnel systems and test Hamas's responses, particularly from teams believed to be equipped with Kornet anti-tank guided missiles, a major concern for Israeli military planners.
While one Israeli tank faced anti-tank fire during the operation, Israeli forces withdrew without incurring casualties.
Footage released by the Israel Defence Forces (IDF) showed a column of at least a dozen main battle tanks and other armored vehicles crossing through an opening in the Gaza border wall and firing on damaged buildings in a nearby built-up area.
Although Israeli troops have frequently entered Gaza during recent fighting, this incursion was described as significantly larger in scale, designed to shape conditions for the next stages of the conflict in immediate border areas.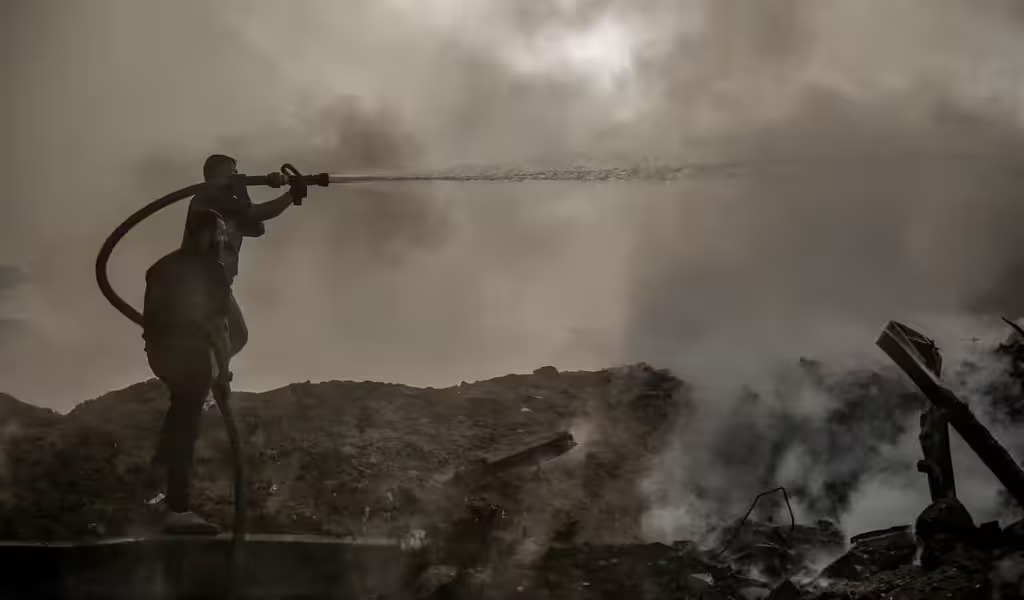 The troops, reportedly from the Givati brigade and 162nd Armoured Division as per Israeli media, returned from the raid without any casualties.
Israeli military spokesperson Rear Admiral Daniel Hagari stated, "Through the raid, we eliminated terrorists, neutralized threats, dismantled explosives, and neutralized ambushes to enable the next phases of the ground forces' operations."
Since October 7, Israel has been conducting airstrikes in Gaza, following an incursion by Hamas militants who killed 1,400 people, predominantly civilians, and took hostages.
On Wednesday, it was revealed that among the casualties in Gaza were the wife and two children of Al Jazeera's chief correspondent in the area, Wael Dahdouh.
He received the tragic news while broadcasting live images of the night sky for the network.
Al Jazeera reported that his family members were killed in an Israeli airstrike.
Shortly afterward, the Qatari-based satellite channel switched to footage of Dahdouh at al-Aqsa hospital in Gaza, where he emotionally grieved over the loss of his son.
He commented, "They take revenge on us in our children," as he knelt beside his son's body, still wearing his press vest from his day's work.
The Israeli military asserts that it exclusively targets militant facilities and alleges that Hamas operates among civilians in densely populated Gaza.
Palestinian militants have been launching rocket attacks into Israel since the onset of the conflict.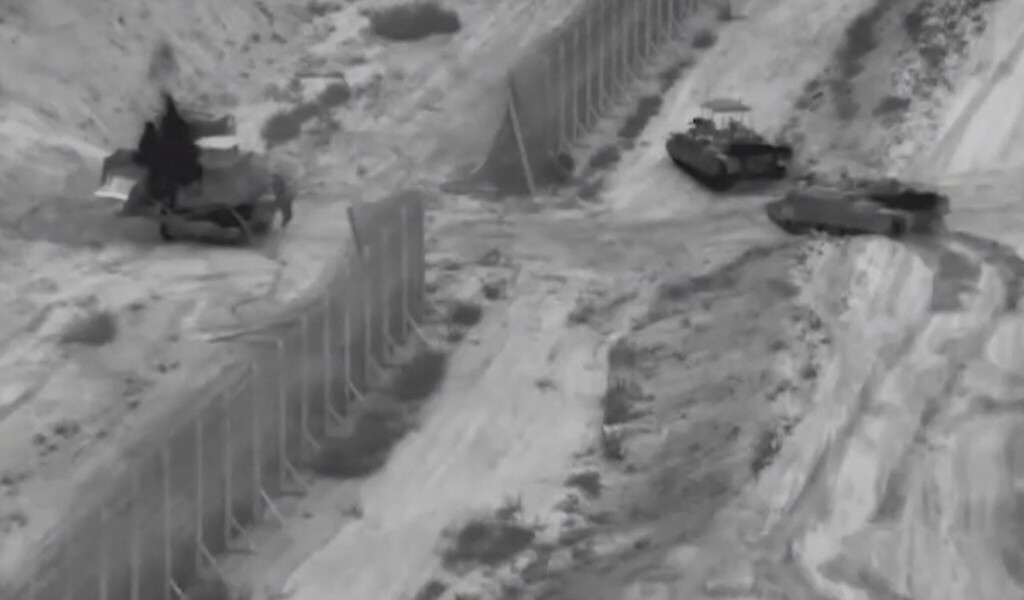 With a significant deployment of troops amassed along the Gaza border, Israeli Prime Minister Benjamin Netanyahu announced that the country is intensifying its military campaign, emphasizing that a substantial ground offensive is being prepared.
Netanyahu added, "I cannot say when, how, or how many, nor all the elements that we are taking into account, most of which are not known to the public."
Amid growing international concern about the rapidly deteriorating humanitarian situation in Gaza, the European Council was expected to join those urging a humanitarian pause in the conflict to facilitate access to aid for the 1.4 million Palestinians displaced by the fighting.
The draft text of an official EU declaration states, "The European Council expresses its gravest concern for the deteriorating humanitarian situation in Gaza and calls for continued, rapid, safe, and unhindered humanitarian access and aid to reach those in need through all necessary measures, including humanitarian corridors and pauses for humanitarian needs.
The European Union will work closely with partners in the region to protect civilians, provide assistance, and facilitate access to food, water, medical care, fuel, and shelter, ensuring that such assistance is not abused by terrorist organizations."
In tandem with this development, Israel conducted strikes on approximately 250 locations overnight, including an Israeli navy attack on what it claimed to be ground-to-air missile launchers near Khan Younis in the southern Gaza Strip.
Amid ongoing fighting in Gaza, reports emerged in Israeli media regarding negotiations aimed at securing a substantial release of hostages in the coming days.
According to unnamed Israeli and foreign sources cited by the left-leaning Haaretz newspaper, advanced talks were underway to release a significant number of hostages, possibly within a few days.
Separately, Iran's Foreign Minister, Hossein Amir-Abdollahian, suggested that Hamas was prepared to release civilian hostages to Tehran, as reported by Reuters.
However, the details of how this would be executed remained unclear.
On Thursday, Hamas claimed that as many as 50 hostages had already been killed in Israeli strikes on Gaza.
When asked about this claim, an Israeli spokesperson declined to comment.
The World Health Organization (WHO) called for Hamas to provide proof of life for the hostages it was holding and urged their release on health grounds.
WHO Director-General Tedros Adhanom Ghebreyesus emphasized the urgent need for care and treatment for the hostages, many of whom have pre-existing health conditions, including children, women, and the elderly.
The mental health trauma experienced by the hostages and their families is also a significant concern.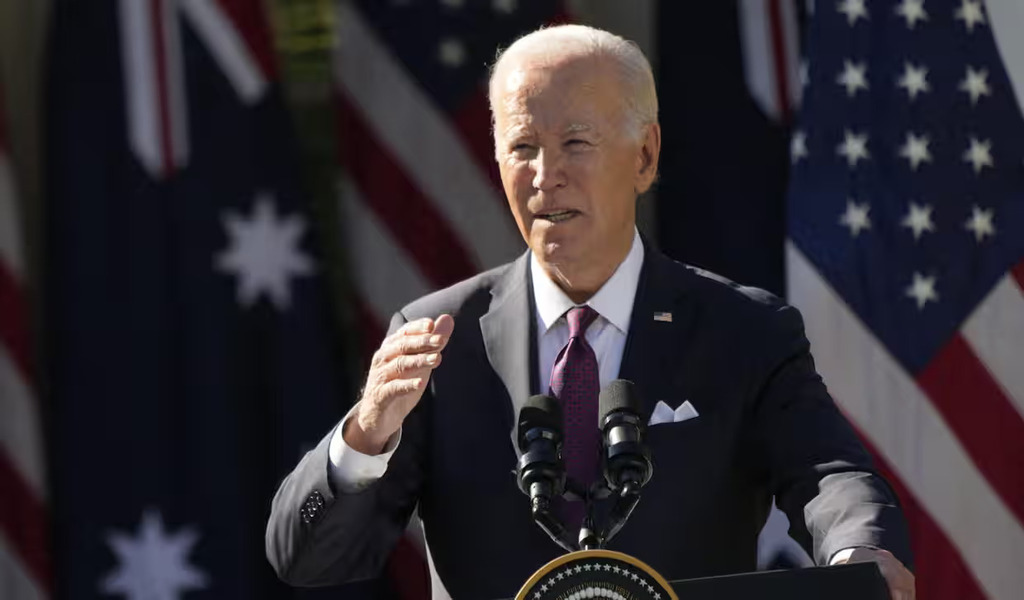 Amid growing international concern about the impact on civilians in Gaza, senior Israeli officials and Hamas, a group classified as a proscribed terrorist organization in multiple countries, including the UK, raised the possibility of an escalation in the conflict.
Saleh al-Arouri, the Lebanon-based deputy head of the Hamas political bureau, stated that "the [real] battles have not yet begun."
On the Israeli side, Benny Gantz, a member of Israel's war cabinet and a former IDF chief of staff, indicated that the war was poised to enter new and more intense stages during an interview with Israeli radio.
US media reported that President Joe Biden had urged Israeli Prime Minister Benjamin Netanyahu to postpone a ground invasion while Hamas still held hostages.
However, Biden denied making such a demand and stated that the decision to proceed was up to Israel.
The raid occurred as the United Nations reported being on the brink of depleting fuel supplies in the Gaza Strip, necessitating a significant reduction in relief efforts in the region, which has been under complete siege since the outbreak of the conflict initiated by Hamas's actions in southern Israel earlier this month.
MORE RELATED NEWS:
What has the UN done and said about the Israel-Palestine conflict?
Dinosaur Footprints Discovered on the Beach of the Isle of Wight, England
On Nov 2, IMF team to visit Pakistan for first review talks