CDC's Independent Vaccine Advisers Recommend Maternal Vaccine To Protect Infants From RSV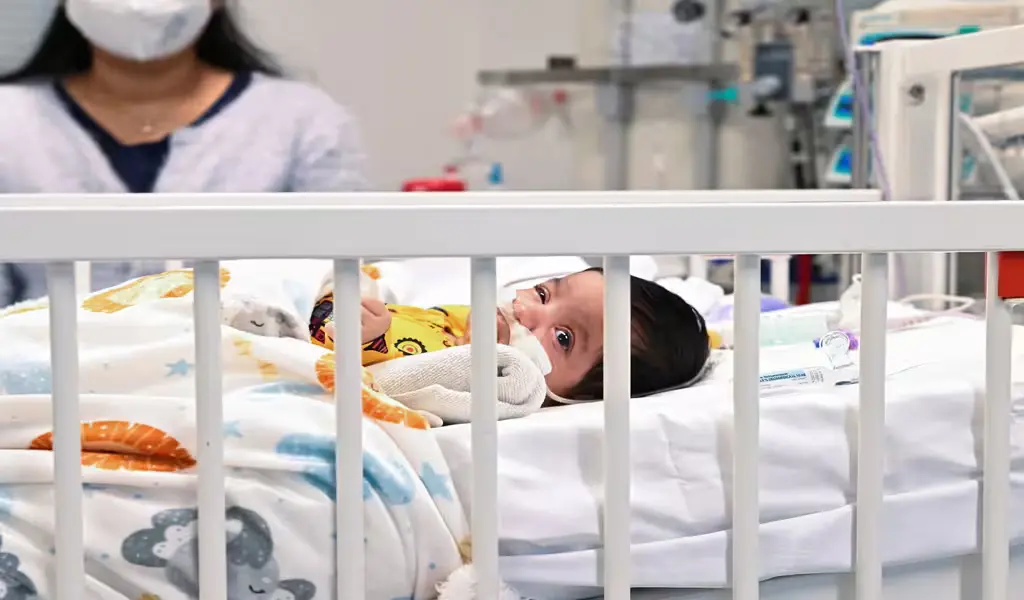 (CTN NEWS) – As we gear up for the fall season, the Centers for Disease Control and Prevention (CDC) has made a significant recommendation that could safeguard the health of infants across the United States.
The CDC's recent endorsement of Pfizer's maternal vaccine for respiratory syncytial virus (RSV) is poised to make a profound impact on maternal and child healthcare.
In this blog post, we'll explore the importance of this recommendation, the need for RSV prevention, and the promise of Pfizer's Abrysvo vaccine.
Understanding the RSV Threat
RSV, short for respiratory syncytial virus, might not be a household name, but it poses a significant threat to infants in the United States. It is the leading cause of hospitalization among babies in the country.
While RSV typically manifests as mild, cold-like symptoms in adults, it can have severe consequences for infants and older adults.
Each year, RSV claims the lives of hundreds of children under the age of 5 and leads to 6,000 to 10,000 senior fatalities, according to the CDC. Additionally, it causes between 58,000 to 80,000 hospitalizations among children under 5 years old annually.
Last year, the nation experienced an unusually severe season of RSV, highlighting the need for effective preventive measures.
The CDC's Vital Recommendation
In response to the RSV threat, the CDC has issued a crucial recommendation for expectant mothers. Specifically, the agency recommends that pregnant individuals who are 32 to 36 weeks into their pregnancy should receive Pfizer's Abrysvo vaccine.
This recommendation is in effect from September through January, aligning with the heightened RSV season.
The CDC's Director, Mandy Cohen, emphasized the importance of this recommendation as a new tool to protect lives during the fall and winter months.
The key to Pfizer's Abrysvo vaccine lies in its unique approach. It is the first RSV treatment to use maternal immunization. Expectant mothers receive the vaccine, which triggers the production of antibodies that are passed on to the fetus.
This provides infants with protection against RSV from birth through their first six months of life. The Food and Drug Administration (FDA) established the 32- to 36-week dosing timeframe when approving the shot.
The Path Forward
Pfizer's maternal vaccine, Abrysvo, represents a significant step forward in RSV prevention.
The company estimates that this vaccine could prevent up to 16,000 hospitalizations and over 300,000 doctor visits due to RSV if it becomes widely available in the United States this fall and winter.
It's worth noting that the FDA and CDC previously cleared an RSV antibody injection for infants from Sanofi and AstraZeneca. However, this treatment is administered directly to babies, whereas Pfizer's vaccine offers maternal immunization, providing protection even before birth.
Dr. Luis Jodar, Pfizer's Chief Medical Officer for Vaccine Medical Development, stated,
"This fall marks the start of the annual respiratory infection season in the Northern Hemisphere, and we are prepared with vaccines against multiple infectious diseases and – for the first time in history – an available RSV vaccine to help prevent disease in two at-risk populations."
Making Informed Choices
The CDC's advisory panel acknowledges that most infants may not require both Pfizer's Abrysvo and the RSV antibody injection (Beyfortus) from Sanofi and AstraZeneca.
The decision regarding which RSV prevention product to use during pregnancy will be made by the pregnant individual in consultation with their prenatal care provider.
As we approach the fall and winter months, the CDC's recommendation for Pfizer's maternal vaccine is a beacon of hope for expectant mothers and their infants.
It underscores the importance of proactive healthcare measures in protecting our youngest and most vulnerable citizens from the impact of RSV.
It's a significant step forward in our ongoing battle against respiratory illnesses, and it offers new opportunities for parents to ensure the well-being of their little ones.
Safety and Efficacy of Pfizer's Maternal Vaccine for RSV
The recent recommendation by the CDC panel for Pfizer's maternal vaccine to protect infants from respiratory syncytial virus (RSV) is undoubtedly a significant step forward in healthcare.
However, alongside the efficacy of this vaccine, concerns have been raised regarding its safety, particularly related to the timing of administration and potential risks associated with preterm births.
Efficacy in Preventing RSV
The CDC panel's recommendation is based on comprehensive data from a phase three trial involving nearly 7,400 participants.
During this trial, expectant mothers received the Pfizer shot between 24 to 36 weeks into their pregnancy, which is a broader period than the approved dosing timeframe recommended by the FDA (32 to 36 weeks).
The results of this trial revealed promising efficacy levels in preventing severe RSV disease in newborns.
Within the first 90 days after birth, the vaccine demonstrated an impressive 82% effectiveness in preventing severe RSV disease and a 57% effectiveness in averting doctor's visits due to RSV-related breathing problems in infants.
However, it's important to note that the vaccine's efficacy appeared to decrease slightly over time. By six months after birth, Pfizer's shot was approximately 70% effective in preventing severe disease and 51% effective in reducing doctor visits related to RSV.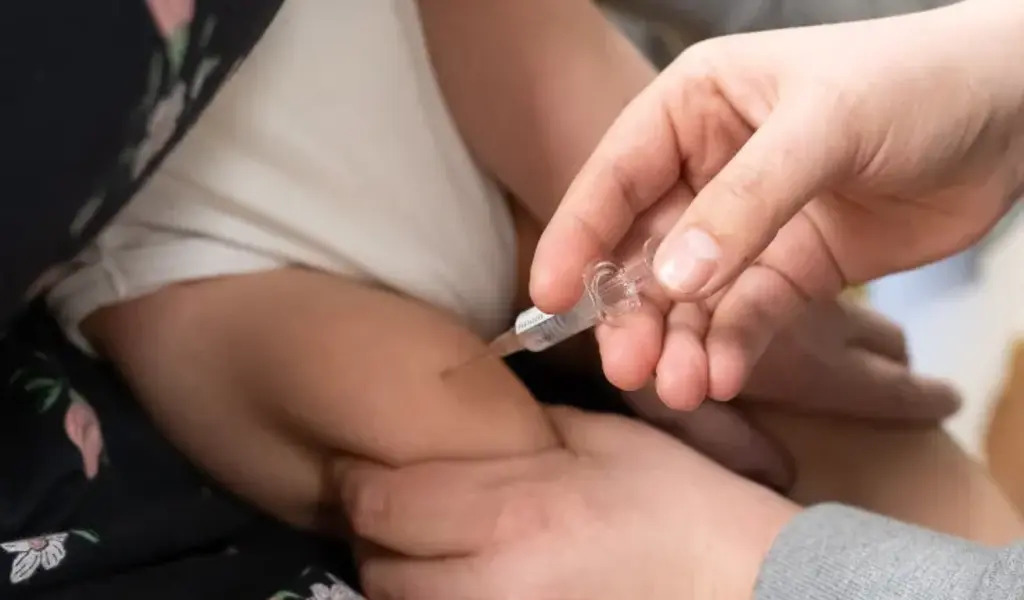 Safety Concerns and Preterm Births
While the efficacy of Pfizer's maternal vaccine received praise, concerns were expressed regarding potential safety risks
. Notably, the trial reported a slightly higher rate of premature births among mothers who received the vaccine compared to those who received a placebo – 5.7% versus 4.7%, respectively.
It's worth noting that this difference was not considered statistically significant by Pfizer, the FDA, and CDC staff.
In response to these concerns, Pfizer provided additional, unpublished data to the CDC advisory panel.
This data suggested that the rate of preterm births actually decreased for women who received the vaccine during the approved dosing time frame of 32 to 36 weeks into pregnancy. In this group, 4.2% of births were premature compared to 3.7% among those who received a placebo.
FDA's Caution and Post-Marketing Studies
Despite the promising data, the FDA has included a cautionary note in the prescribing label for Pfizer's vaccine. It warns against administering the shot before 32 weeks of pregnancy due to the "numerical imbalance" in premature births observed during the trial.
To address these safety concerns, the FDA is requiring Pfizer to conduct a post-marketing study on the vaccine. Post-marketing studies are conducted after a product receives FDA approval and are aimed at further assessing safety and efficacy.
Pfizer's examination will include an evaluation of any pregnancy-related complications following vaccination, such as eclampsia.
Additionally, Pfizer will launch a pregnancy registry to allow women and obstetricians to report any adverse events after receiving the vaccine. This registry will play a vital role in continuously monitoring the vaccine's safety in real-world scenarios.
In conclusion, Pfizer's maternal vaccine for RSV offers significant promise in protecting infants from a potentially severe illness.
While safety concerns have been raised, the FDA and CDC are taking proactive steps to closely monitor and assess the vaccine's safety profile through post-marketing studies.
As expectant mothers and healthcare providers make informed decisions about vaccination, ongoing research and data analysis will be crucial in ensuring the safety and efficacy of this important preventive measure.
RELATED CTN NEWS:
India's Sports Minister Trip To Asian Games In Hangzhou Canceled Amid Visa Dispute
India Protests China's Entry Denial For Arunachal Pradesh Athletes At Asian Games
Thailand Expects Surge In Chinese And Kazakh Tourists As Visa Exemptions Take Effect