United Airlines Reinstates a Popular Perk Dropped By Delta And American Airlines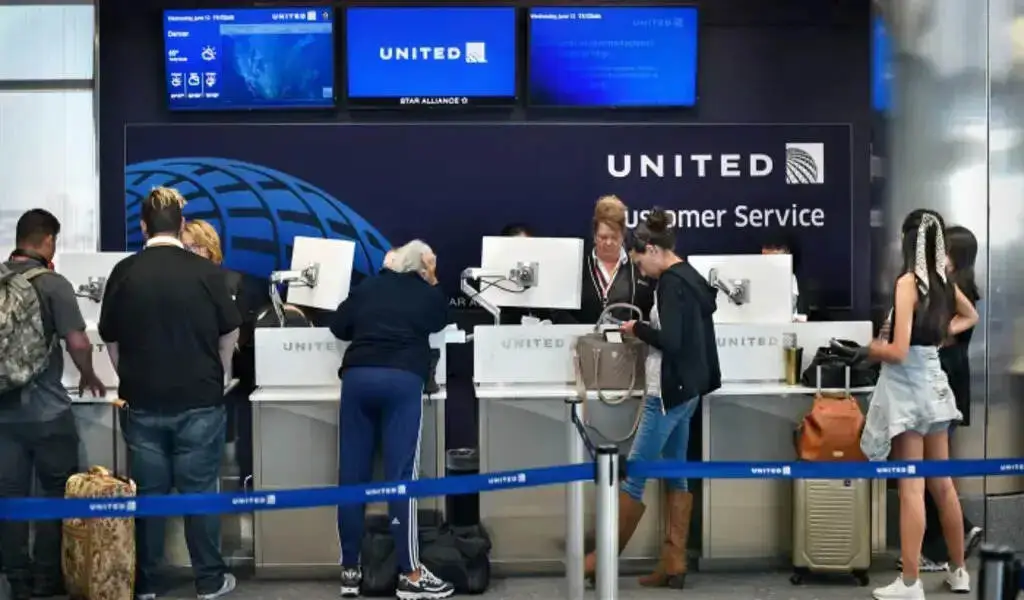 (CTN News) – There was a time when full-fare airlines like United Airlines, Delta, and American treated their passengers fairly well. It was impossible to purchase a "basic economy" ticket that merely provided a seat on the plane, let alone any benefits.
There were classes, yes. Passengers in first and business class received larger seats, champagne upon boarding, and better food.
Coach passengers, however, were treated with greater dignity in the past than they are today. The changes were not significant, but more domestic flights served meals, and magazines, newspapers, blankets, and pillows were available upon request.
Nonetheless, the airlines have steadily reduced the amount of service provided to coach passengers over the years. There were fewer seats, meals were replaced with the right to purchase a snack, and pillows and blankets were no longer available.
There was no uniform decision or something that occurred all at once. Eventually, perks were eliminated, and when one airline succeeded in making a change, other airlines followed suit.
In spite of this, United Airlines (UAL – Get Free Report) continued to provide blankets to all passengers on redeye flights. On those flights that depart at night and fly into the morning, coach passengers were included, which was a logical decision.
In late September, the airline followed Delta Air Lines (DAL) – Get Free Report and American Airlines in making an unpopular decision. As its competitors have done, the airline has eliminated blankets from domestic flights.
During the pandemic, Delta and American did this (for obvious reasons), but they never brought them back.
There was a quick admission of error by United Airlines
The removal of blankets from United Airlines passengers was not well received by passengers. The loss of that small bit of comfort was an indication that the airline was pinching pennies and rubbing salt in its customers' wounds during a red-eye flight.
In a short period of time, the airline realized its mistake and reversed its decision.
There is very little chance that an airline, or any other company, will reverse a decision that will result in a financial loss. Accordingly, United Airlines determined that the relatively small savings gained by dropping blankets was not worth the passenger pushback.
It's a great day for United Airlines
United has experienced problems at its Newark hub and has faced pilot shortages similar to its competitors, but it has overcome these obstacles.
This has led to some stellar results, according to comments made by CEO Scott Kirby during the airline's earnings call for the second quarter.
EPS and pretax earnings on an adjusted basis were at an all-time high during this quarter. In response to the trends we identified at the beginning of Covid, our success is reflected in building a strategy to, one, aggressively hire pilots; two, expand the mid-con hubs; three, upgauge our domestic fleet; and four, increase our wide-body fleet and international exposure.
Kirby's comments demonstrated a lofty goal for his company.
The airline is well on its way to becoming the best airline in the history of aviation, he stated.
As with all airlines, United faces a major challenge, which investors are aware of: fuel costs.  The price of oil jumped as a result of the violence in Israel and Gaza Strip, causing UAL's shares to fall by 2.78% to $38.72 on Friday.
Over the past week, the shares have declined 7.4% and are down 8.5% for the month of October. To date, however, they have increased by 2.7%.
SEE ALSO:
Louisiana Governor Jeff Landry Wins Trump's Endorsement