Another 6.3 Magnitude Earthquake Strikes Western Afghanistan, Adding To Recent Tragedies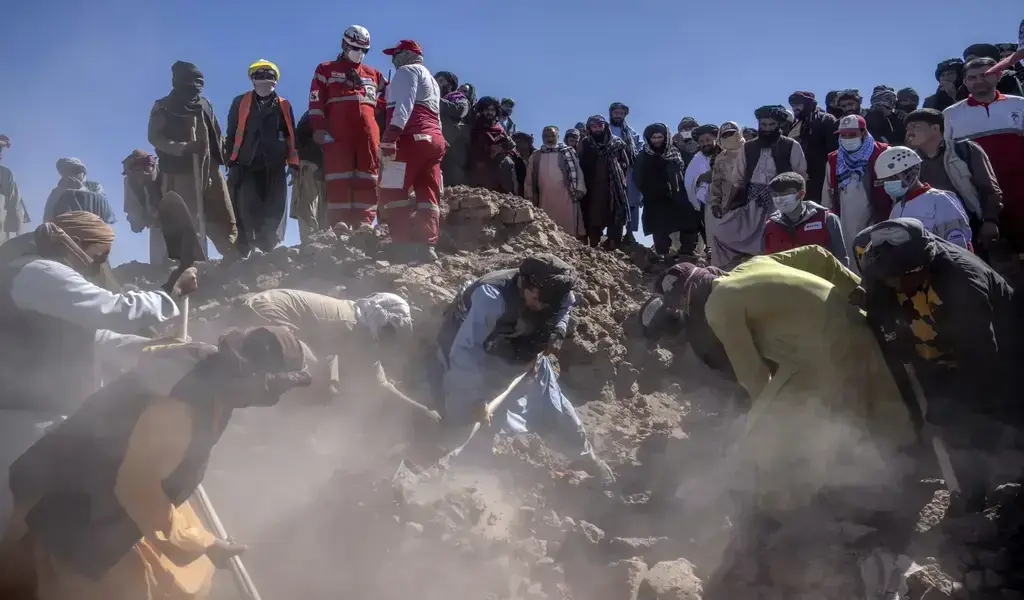 (CTN NEWS) – Northwestern Afghanistan experienced a devastating 6.3 magnitude earthquake on Wednesday, adding to the woes of a region already grappling with multiple seismic shocks over the weekend.
The German Research Center for Geosciences (GFZ) confirmed the quake's occurrence, shedding light on the relentless tremors that have rocked this part of Afghanistan.
The earthquake struck at a depth of 10 kilometers, according to the GFZ, sending tremors that rippled through the already fragile landscape. The epicenter was located approximately 29 kilometers north of Herat province, as reported by the United States Geological Survey (USGS).
While immediate casualty figures were not available, disaster management spokesman Janan Sayeeq informed Reuters that rescue teams and volunteers had been diligently working since Saturday to locate survivors of the previous earthquakes.
Notable quake, preliminary info: M 6.3 – 28 km NNW of Herāt, Afghanistan https://t.co/uIPpxcmo6K

— USGS Earthquakes (@USGS_Quakes) October 11, 2023
These earlier tremors had laid waste to entire villages, affecting an estimated 12,000 people, according to the United Nations (UN).
In the wake of the earlier quakes, local and national authorities provided conflicting accounts of the number of dead and injured. The disaster ministry, however, confirmed that 2,053 people had lost their lives.
Mullah Janan Sayeq, spokesman for the ministry, remarked, "We can't give exact numbers for dead and wounded as it is in flux."
Wednesday's earthquake, striking near Herat city, raised fears for its more than half a million inhabitants. Many Herat residents had already been living in tents in the open air due to concerns of aftershocks following the weekend's tremors.
The earlier earthquakes had completely razed at least 11 villages in Herat province's Zenda Jan district, as reported by the United Nations.
Heartbreaking stories emerged from the affected areas, with Mohammad Naeem, a 40-year-old resident, revealing that he had lost 12 relatives, including his mother, in the previous quakes.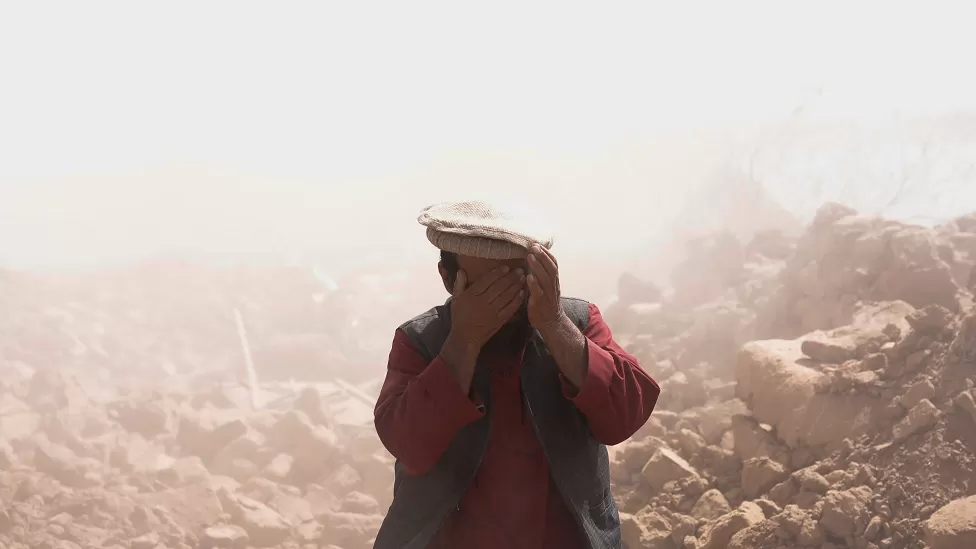 Challenges in Providing Shelter for Earthquake-Affected Communities in Afghanistan
He said, "We can't live here anymore. You can see, our family got martyred here. How could we live here?"
Providing shelter on a large scale is now a formidable challenge for Afghanistan's Taliban authorities, who took power in August 2021 and have had strained relations with international aid organizations.
Afghanistan's vulnerability to such natural disasters is exacerbated by the predominance of mud houses, often built without adequate structural reinforcement, especially in rural areas where multi-generational extended families reside under one roof.
Afghanistan has long been prone to deadly earthquakes, but the recent weekend disaster was the most severe in over a quarter of a century, further exacerbating the country's already dire humanitarian crisis.
The widespread withdrawal of foreign aid has added to the suffering. Moreover, Herat province, bordering Iran, is home to around 1.9 million people, and its rural communities have been grappling with a prolonged drought, compounding the hardships faced by its residents.
As the affected communities strive to recover and rebuild, the resilience and determination of the people of northwestern Afghanistan stand as a testament to the strength of the human spirit in the face of adversity.
RELATED CTN NEWS:
[VIDEO] Demand For Justice: Video Of Man Set Ablaze Sparks Outcry From Manipur's Tribal Minority
TikTok's Impact On The Israeli-Hamas Conflict: Billions Of Views And Shaping Narratives
California Enacts Landmark Food Safety Act Banning Four Harmful Additives Linked To Diseases