What To Watch This Weekend: Best TV Series & Movies [Sep 22nd – 24th]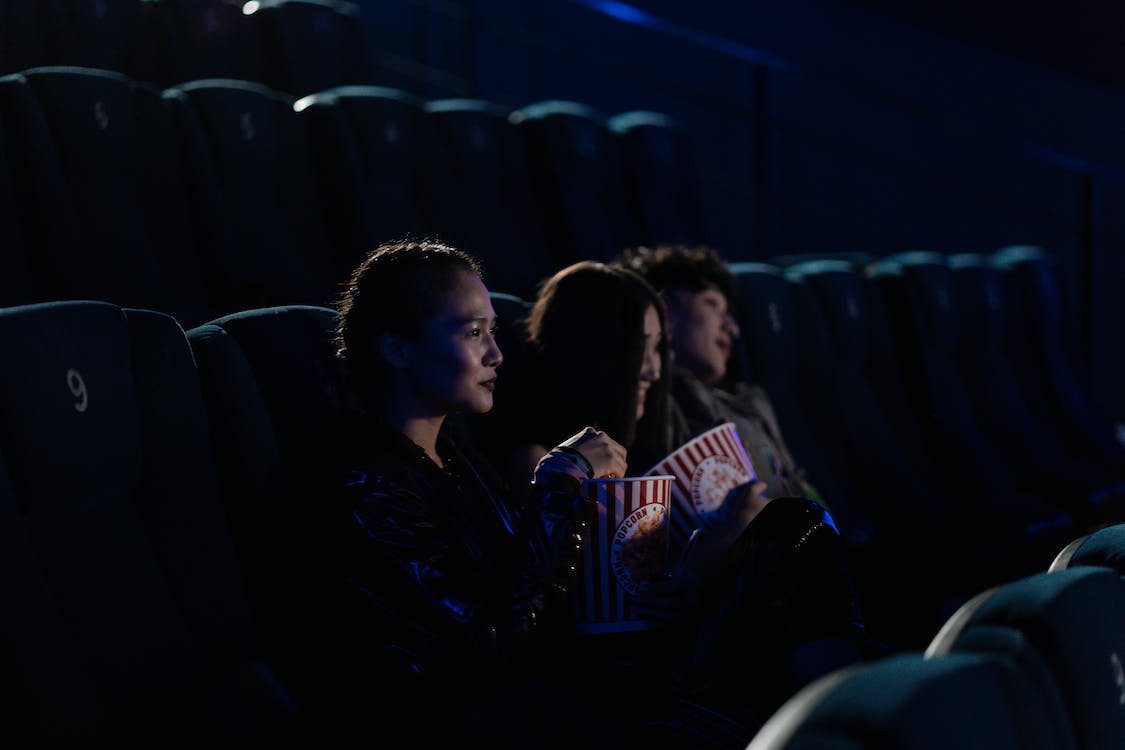 What To Watch This Weekend – It's Friday evening, and you've just finished a long week at work. You want to unwind and relax but are stuck on what to do.
You could go out and socialize, but after a hectic week, you only want to curl up on the couch and watch something. But with so many streaming platforms and options available, deciding what to watch is tough.
Don't worry! We've got you covered with our comprehensive guide on what to watch this weekend.
Whether you're in the mood for a laugh or a good cry, we've got recommendations for everyone. So, please sit back, relax, and let us guide you to the perfect viewing experience.
What to Watch This Weekend: TV Shows
The Continental: From the World of John Wick: Limited Series 
(2023)
Stirring up excitement, in a positive way, on Peacock this week is "The Continental," a gripping three-part miniseries that delves into the universe of John Wick.
This franchise, consisting of four blockbuster films, has amassed a staggering billion-dollar box office and cultivated a dedicated fan following, making "The Continental" an enticing addition to the saga.
What sets this miniseries apart is its narrative, which takes viewers back 40 years to explore the origins of The Continental, shedding light on how it evolved into the renowned international syndicate of opulent hotels exclusively serving high-profile criminals and facilitating covert assassination contracts.
It's all in a day's work, or rather, an evening's work, for this clandestine establishment.
Adding to the allure of "The Continental" are familiar characters who have left their mark on the John Wick films. Among them is Winston Scott, a central figure portrayed by Ian McShane in the movies and brilliantly brought to life by Colin Woodell in this miniseries.
Additionally, viewers will encounter Charon, Winston's indispensable right-hand man, played by the late Lance Reddick in the films and masterfully portrayed by Ayomide Adegun in his debut role.
Notably, the cast also features the formidable presence of Mel Gibson, who assumes the role of one of the primary antagonists, the individual responsible for overseeing The Continental during the 1970s.
It's a performance that promises to be nothing short of groovy, man. "The Continental" offers an exciting opportunity to explore the origins of this iconic world, with its rich storytelling and a cast of characters that will leave fans eagerly anticipating each episode.
Where to Watch: Peacock
American Horror Story: Delicate 

(2023)
Returning to FX with a spine-chilling yet oddly delicate touch is "American Horror Story: Delicate," marking the 12th season of this renowned anthology series.
With all previous 11 seasons boasting a Fresh rating on the Tomatometer, this is reason enough to ensure this horror story earns a spot on your must-watch list.
A second compelling reason to dive into "Delicate" is the return of some beloved series regulars who are back to do what they do best. Emma Roberts, Billie Lourd, and Denis O'Hare, among others, bring their exceptional talents to the series once more.
Joining this seasoned cast are newcomers such as Kim Kardashian and Cara Delevingne, adding an intriguing layer of curiosity to the mix.
The third reason to anticipate "Delicate" is its source material—the story is adapted from the new novel "Delicate Condition" by Daniell Valentine.
The narrative revolves around a woman convinced that someone is determined to prevent her from conceiving, yet none of the men in her life believe her.
Early reviews suggest that "Delicate" is poised to maintain the series' impressive track record on the Tomatometer, promising another thrilling and captivating addition to the American Horror Story universe.
Where to Watch: FX/Hulu
Sex Education: Season 4

(2023)
Arriving on Netflix this week is the highly-anticipated fourth season of the comedy series, "Sex Education."
The fact that the first three seasons of this beloved show have all been Certified Fresh on the Tomatometer is a clear testament to its quality, providing a compelling reason to either jump on board or continue the laughter-filled journey.
Another enticing aspect of this season is the shift in dynamics as the main cast of characters ventures into college life, presenting them with a fresh array of challenges and experiences.
This evolution promises a new layer of humor and growth for the characters, making it an exciting development for fans.
Adding to the excitement is the knowledge that this fourth season marks the final chapter of the series. As a fitting send-off, Emmy-winning "Schitt's Creek" star Dan Levy joins the cast in the role of a college writing instructor, bringing his comedic prowess to the mix.
With this stellar addition and the promise of a satisfying conclusion, "Sex Education" Season 4 is a must-watch for both long-time fans and newcomers alike.
Where to Watch: Netflix
What to Watch This Weekend: Movies
Expend4bles 
(2023)
Bursting onto the silver screen is the high-octane action extravaganza known as "Expend4bles," a return to the roots of this beloved franchise. There are several compelling reasons why you should dive back into the adrenaline-pumping world of the Expendables.
First and foremost, "Expend4bles" brings back some familiar and fan-favorite faces from previous installments, such as Jason Statham, Dolph Lundgren, Randy Couture, and the iconic Sylvester Stallone himself.
But the excitement doesn't stop there – the film introduces fresh talents into the mix, including Curtis "50 Cent" Jackson, Megan Fox, and the esteemed Andy Garcia.
Speaking of Sylvester Stallone, this film marks his final appearance as Barney Ross, the charismatic leader of the Expendables. Jason Statham's character, Lee Christmas, is poised to take up the mantle as the new leader, promising an exciting transition that fans can eagerly anticipate.
Perhaps the most significant reason to embrace "Expend4bles" is its return to the cherished R rating, after a PG-13 detour in the third installment.
This shift back to the gritty, no-holds-barred action that fans know and love is a nod to the franchise's roots and is expected to resonate well with the audience.
After all, the ill-fated experiment with a milder rating in the third installment left many fans wanting more. With this return to its core essence, "Expend4bles" aims to recapture the heart-pounding excitement that made the franchise a fan favorite.
Where to Watch: In theaters
It Lives Inside 

(2023)
As the spooky season approaches and your neighbors start decking out their homes in Halloween decorations, we've got a chilling recommendation for you: the supernatural horror movie, "It Lives Inside."
The first compelling reason to immerse yourself in this eerie tale is its intriguing premise. The story centers around an American high school girl of Indian origin who struggles to deny her heritage in an attempt to fit in.
However, her world takes a terrifying turn when a malevolent demonic spirit possesses a friend, forcing her to confront her heritage as the only means of defeating this otherworldly menace.
Leading the cast is Megan Suri, who has already showcased her talent in notable productions like the Netflix teen comedy "Never Have I Ever" and the indie film "The MisEducation of Bindu." Her presence adds yet another enticing dimension to "It Lives Inside."
If you're the type who waits for critical consensus, your wait is over. "It Lives Inside" is currently hovering around a 64% rating on the Tomatometer, with over 50 reviews and more to come.
This suggests a solid start for a horror movie that promises to send shivers down your spine and make you ponder the importance of embracing one's heritage in the face of supernatural terror. It's the perfect addition to your Halloween watchlist.
Where to Watch: In theaters