Odoo Experience 2023: 5 Best Reasons for Attending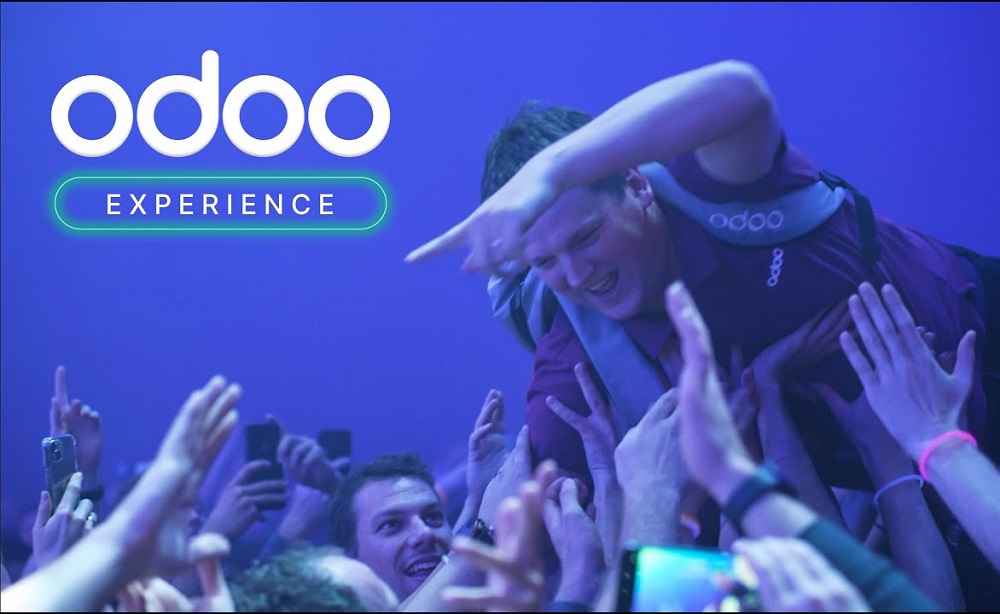 In the realm of business technology and innovation, the Odoo Experience event stands as a beacon of knowledge sharing, networking, and inspiration. This annual event, eagerly awaited by Odoo enthusiasts and industry leaders alike, is more than just a conference; it's a transformative experience.
For those who don't know, the Odoo Experience 2023 will be held at Brussels Expo, Belgium from 8th to 10th November. With 15,000+ participants attending the biggest open-source ERP event of the year, it has a lot to offer to entrepreneurs, Odoo partners, and individuals passionate about technology.
If you're contemplating whether to attend Odoo Experience 2023, here are five compelling reasons why you absolutely should!
Top Reasons for Attending Odoo Experience Event 2023
1. Unparalleled Learning Opportunities
Dive into a treasure trove of insights with a diverse range of sessions and talks. Learn from Odoo experts, industry visionaries, and fellow attendees in this 3-day event. You can explore real-world case studies and success stories that can revolutionize your business operations.
2. Connect With Odoo Partners
The Odoo Experience event is the perfect spot to meet highly skilled and experienced Odoo partners who can transform your business for growth. You can connect with these partners to gain practical knowledge, learn how to implement Odoo solutions effectively, and maximize their potential for your business.
You can talk about the various projects they have worked on successfully to date, their transformation experience, and ways they can impact your business. From case studies to demonstrations, you are in for a thought-provoking conversation with these Odoo partners.
You can also share about your key business challenges and learn how their Odoo integration expertise can help overcome these challenges.
3. Networking Galore
With 15,000+ participants and 120+ exhibitors at the Odoo Conference 2023, you have the option to connect with a global community of like-minded professionals, developers, Odoo partners, and entrepreneurs.
It's a great opportunity for entrepreneurs to meet with some of the best Odoo talent and talk about how they can transform their business processes, help migrate from legacy systems, and accelerate business growth.
At the same time, it's an equally rewarding experience for exhibitors, Odoo developers, and partners to expand their professional network and tap into a wealth of collective knowledge. They can share experiences, exchange ideas, and build valuable partnerships.
4. Sneak Peeks into the Future
The Odoo Experience Conference doesn't only give you a wealth of knowledge and networking opportunities but also gives you an exclusive glimpse of upcoming Odoo features and innovations.
The new Odoo 17 update is expected to be announced during the event. By attending the event, you will get your hands on the most exclusive updates, features, and rectifications you will get to see with Odoo 17.
So, stay ahead of the curve by knowing what's on the horizon for this dynamic platform. Be among the first to leverage new tools that can give your business a competitive edge.
5. Inspiring Keynote Addresses
Be inspired by thought-provoking keynote speakers who are shaping the future of technology and business. With 350+ talks scheduled officially, you are in for gaining fresh perspectives on entrepreneurship, innovation, and leadership.
Moreover, the talks will be followed by a Q&A session where you are free to ask questions to the speakers and Odoo experts. Have any questions in mind? Get them answered! And leave with actionable insights that can drive your business forward.
Conclusion
In a world where adaptation and innovation are paramount, the Odoo Experience 2023 provides the perfect setup to equip yourself with the knowledge and tools needed to thrive. Whether you're an Odoo user, developer, or simply someone with a passion for transformative technology, this event promises to be a game-changer for your professional journey.
Don't miss the chance to be a part of this exciting Odoo community and the opportunity to propel your business to new heights. Register today and embark on a journey of discovery, growth, and success at Odoo Experience 2023!