Google Has Started Showing Ads In The Gmail Inbox's "Updates" Filter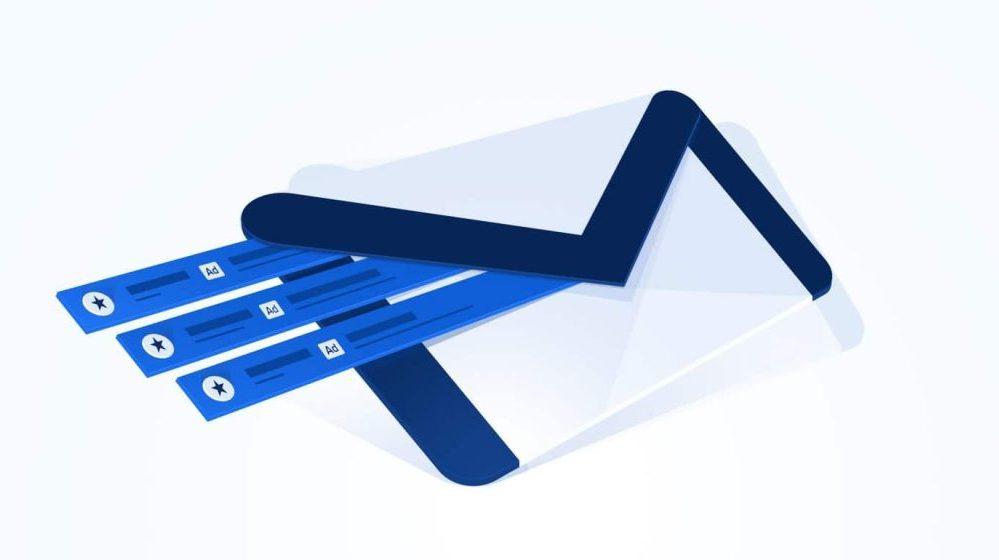 (CTN NEWS) – How might Google enhance Gmail? Consider adding more adverts, especially ones placed in the middle of email lists, something nobody wants.
Unsurprisingly, folks are not pleased with it. Although they may not be made available to everyone as this is simply a test, we know that Google isn't opposed to forcing advertisements down consumers' throats.
Since a very long time ago, ads have been displayed in Gmail at the top of the Promotions and Social inboxes, but it appears that Google believes consumers are ready for more ads, and in invasive places.
"Updates" Filter Of Gmail's Inbox
9to5Google has begun displaying advertising in the "Updates" filter of the Gmail inbox, where you'll see emails regarding orders, invoices, and other things, starting with mobile devices.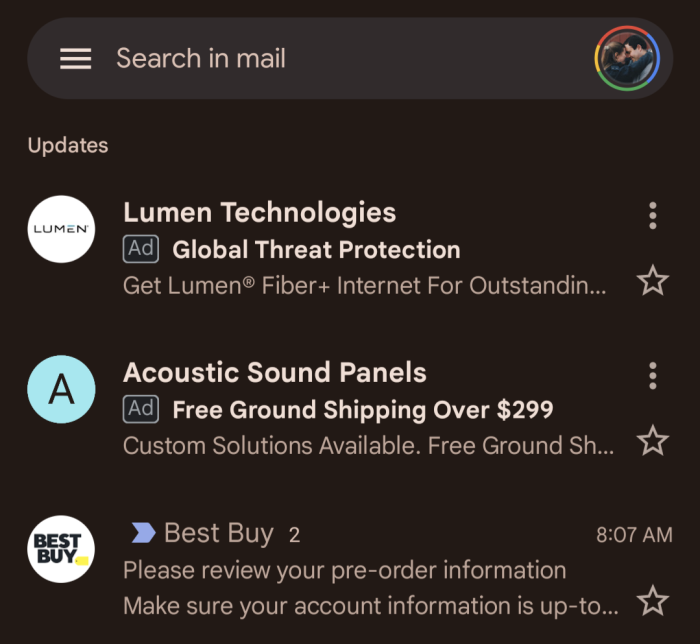 This is the first instance of advertisements in this area.
All three filters now contain adverts, thanks to the two that are displayed at the top of the Updates tab email list.
Users find it particularly annoying since, despite the green "Ad" box next to them, they may initially mistake these advertising for actual email communications.
Gmail's Inbox Ads Users Reactions
The adverts have also been there for desktop users. They are showing up across email lists in the Gmail tabs, not only at the top. It is good news that they haven't shown up in primary inboxes.
Users have reported seeing advertisements with full-sized photos at the top of inboxes in other places.
It makes sense that many Gmail users are angry about the changes
https://twitter.com/MarkIrvine89/status/1653391449117847554?ref_src=twsrc%5Etfw%7Ctwcamp%5Etweetembed%7Ctwterm%5E1653391449117847554%7Ctwgr%5E503eeac6f80ab92a26de8c669b8ee27eff073ad2%7Ctwcon%5Es1_&ref_url=https%3A%2F%2Fwww.techspot.com%2Fnews%2F98598-google-increasing-number-ads-gmail-showing-them-middle.html
One user complained on Twitter that random ads were clogging up their inboxes, while another urged that the practise be outlawed and that the adverts only return to the top.
Others are incensed about having to put up with more Gmail advertising.
These advertisements have not been shown to all users of Google's email service.
There's no assurance that Google will roll out the more advertisements to everyone, but anytime it's something that would make more money, corporations tend to disregard customer protests, the company said in response to an xda-developers query regarding the increase.
Company's Response
We are always experimenting with formats and working on ways to help people discover and connect with new businesses. The Promotions tab shows promotional emails from businesses that people subscribe to, as well as offers and deals from companies people might like. We rolled out instream ads in the Promotions tab last year across mobile and in the past month expanded to desktop as well.
Last week, Google added a new function to Gmail called a blue verification check, which users welcomed.
In order to help users distinguish between legitimate emails and frauds, Google claims the icons will automatically appear in emails from businesses that are a part of Gmail's Brand Indicators for Message Identification (BIMI) function.
RELATED CTN NEWS:
WhatsApp's Wear OS 3 Beta Version Out For Users Worldwide
5 Free Accounting Software: Manage Your Finances Hassle-Free
Windows 11 Lightweight Version "Tiny11" Now Run Entirely In GPU's 4GB VRAM