XBB.1.5 Omicron Subvariant is the Most Contagious Covid-19 Variant Yet, WHO Says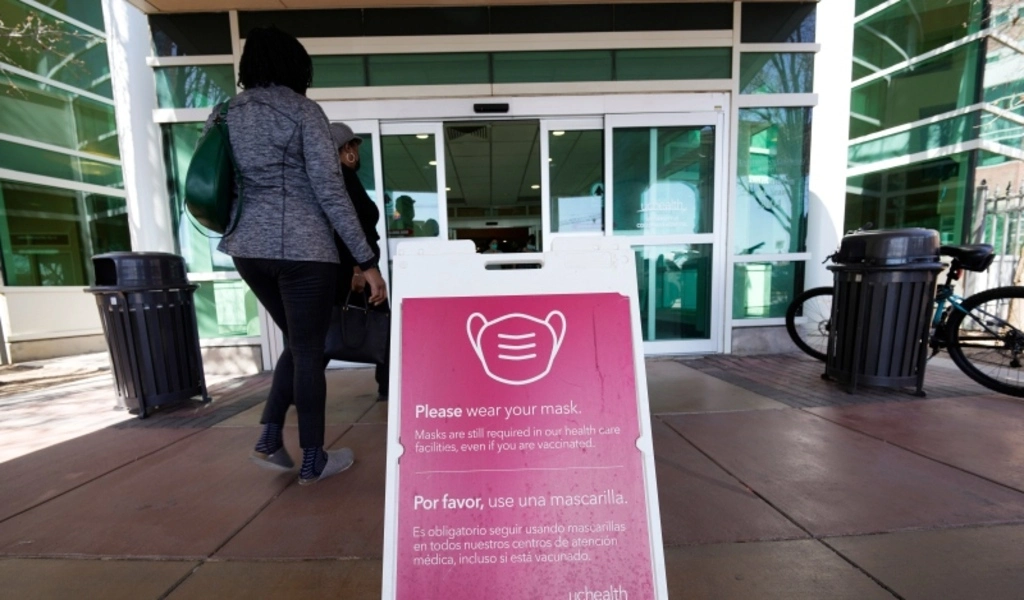 (CTN News) – The World Health Organization reports that despite being the most infectious Covid-19 subvariant, the XBB.1.5 omicron subvariant does not seem to make individuals worse.
International health experts are concerned about how swiftly the subvariant is spreading in the northeastern United States, according to Maria Van Kerkhove, the WHO's Covid-19 technical head.
The most prevalent variation in the U.S. is XBB.1.5, doubling the infected population every two weeks.
At a news briefing on Wednesday in Geneva, Van Kerkhove said, "It is the most transmissible subvariant that has been found yet." "The mutations in this subvariant of omicron that enable this virus to cling to the cell and multiply rapidly" cause this.
Although it has already been found in 29 nations, Van Kerkhove suggested that it may be far more pervasive. Because of the global drop in genome sequencing, she noted, tracking. Covid variations have been challenging.
Van Kerkhove said there is no evidence that XBB.1.5 makes individuals sicker than earlier forms of omicron, even though the WHO lacks data on its severity. She said that the risk analysis of XBB.1.5 is being conducted by the WHO advisory committee that monitors Covid variations.
According to Van Kerkhove, "the more this virus spreads, the more possibilities it will have to adapt." "We anticipate further waves of illness over the globe, but these waves of infection need not result in additional waves of mortality since our defenses are still effective."
According to researchers, XBB.1.5 is nearly as effective as its cousins, XBB and XBB.1, two of the most immunological evasive subvariants, in avoiding antibodies from infections and immunizations.
However, XBB.1.5 contains a mutation that causes it to adhere to cells more firmly, giving it a growth advantage.
After abandoning its zero-Covid policy in reaction to societal upheaval late last year, China is now dealing with an increase in cases and hospitalisations as XBB.1.5 spreads quickly in the United States.
Beijing is not providing the international community with adequate information on the spike, according to U.S. and foreign health authorities.
The WHO's Tedros Adhanom Ghebreyesus told reporters in Geneva on Wednesday, "We continue to push China for more quick, accurate data on hospitalizations and fatalities as well as more thorough real-time viral sequencing.
Airlines from China are being asked to submit to Covid tests before boarding in many nations, including the US.
According to China's foreign ministry, such restrictions lack a scientific foundation, and the governments are accused of manipulating Covid for political ends.
However, the WHO director-general said that the standards are reasonable given the little information from China.
"Naturally, certain nations are adopting precautions they feel would safeguard their people given the high circulation in China and the lack of complete data," Tedros said on Wednesday.
Data from Beijing's Center for Disease Control and Prevention that was shared with the WHO on Tuesday shows that BA.5.2 and BF.7 sublineages account for over 98% of all infections in the nation. Van Kerkhove said that China does not share enough sequencing data despite its size.
Knowing which versions are in circulation is not enough, according to Van Kerkhove. "
We need the international community to evaluate them, examine each mutation, and see whether any of these are novel variations spreading not just in China but elsewhere in the globe," said the researcher.
Related CTN News:
U.S. FDA to Allow Pharmacies to Sell Abortion Pills to Patients