Ukraine Deploys US-Supplied ATACMS Munitions for the First Time, Confirms Zelensky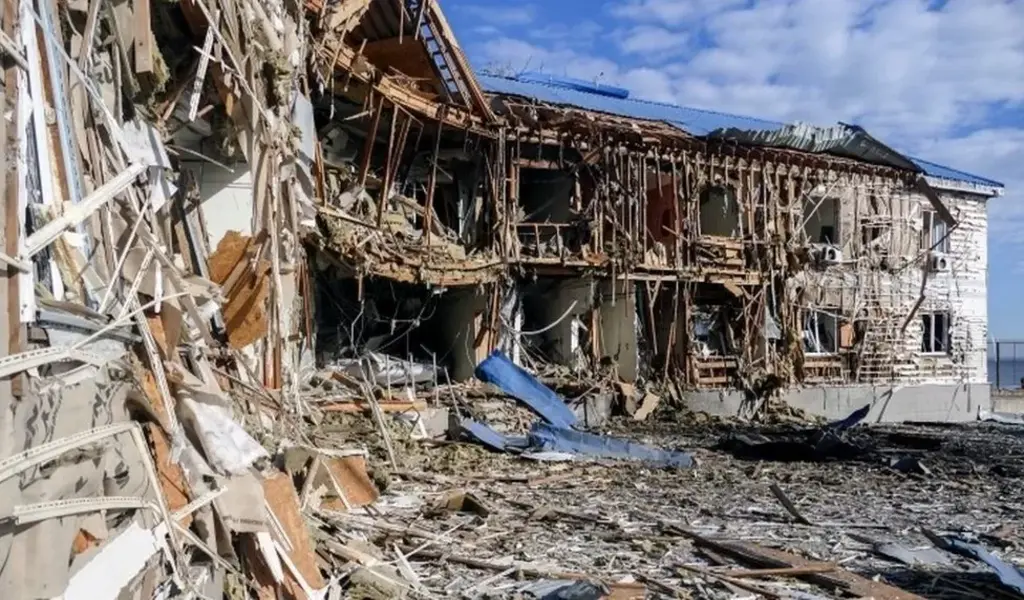 (CTN NEWS) – President Volodymyr Zelensky of Ukraine has disclosed the first-time use of US-supplied long-range missiles, ATACMS, in the country.
Reports have emerged suggesting that these missiles were responsible for the destruction of nine helicopters at Russian bases in eastern Ukraine, although Ukrainian authorities have not officially confirmed their usage.
Ukraine has reported that the targets hit in Berdyansk and Luhansk included an air defense system and other equipment.
This operation resulted in the casualties of numerous Russian troops, with dozens killed or injured.
In an evening address posted on social media, President Zelensky lauded the precision of the ATACMS, though he did not disclose specific details regarding when or where they were employed.
Russia's military has yet to provide a response to these developments.
Notably, the Biden administration initially withheld ATACMS supplies from Ukraine but reversed this decision in recent weeks, dispatching them discreetly.
This decision aimed to catch Moscow off guard, in case Russia attempted to relocate its equipment and weapons out of harm's way before the missiles could be deployed.
Due to concerns about escalating tensions with Russia, the ATACMS missiles provided to Ukraine have a reduced range compared to the system's maximum capability.
As reported by the Associated Press, the variant delivered to Kyiv is equipped with cluster munitions, which release hundreds of small bomblets from the air rather than a single warhead.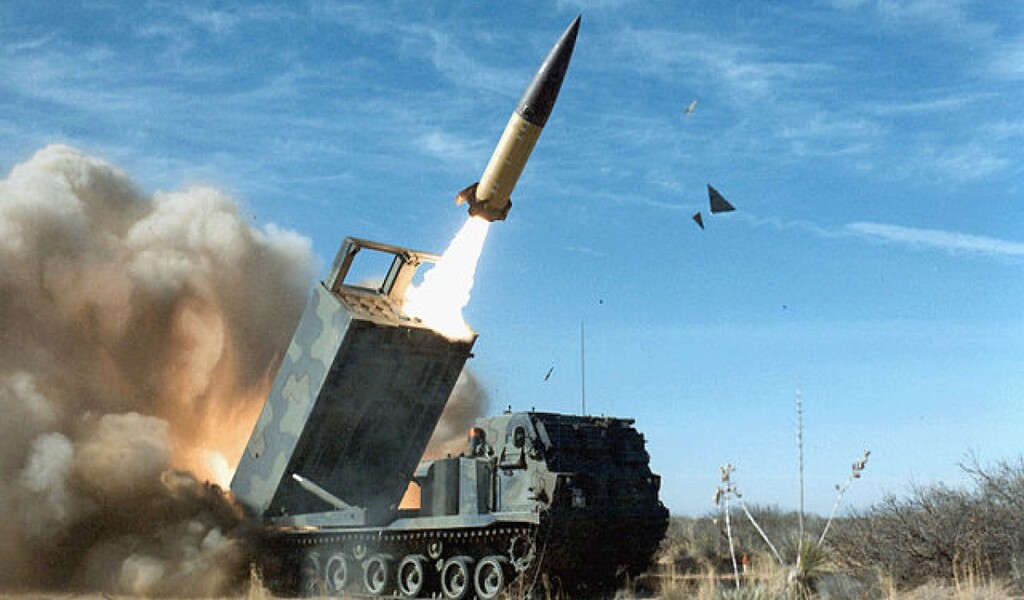 Cluster munitions are highly contentious and have been banned by more than 100 countries due to their inherent threat to civilian populations.
Vladimir Rogov, the Russian-appointed governor of the occupied portion of the Zaporizhzhia region, reported that air defense systems "successfully intercepted enemy rockets" over Berdyansk.
He mentioned that information about casualties and damage was being verified and would be provided later.
However, an unverified video circulating on a pro-Russian social media account, purportedly filmed in Berdyansk, depicts explosions and rockets in flight, accompanied by a voice explaining that an ammunition depot had been hit.
Another Russian blogger described an attack on an airfield with ATACMS rockets, causing what they termed a "serious blow," including human and equipment losses.
It's worth noting that ATACMS did not appear on the list of military aid for Kyiv published by the US in September.
Nevertheless, unverified images shared on social media on Tuesday suggest that the Russian bases were targeted using the earlier MGM-140A variant of ATACMS, a shorter-range version of this missile family with a striking range of approximately 100 miles (160km).
Notably, the contract number stamped on the missile's side indicates a contract completion date of 1997.
The provision of ATACMS systems to Kyiv significantly enhances its capacity to conduct operations deeper within Russian-held territory.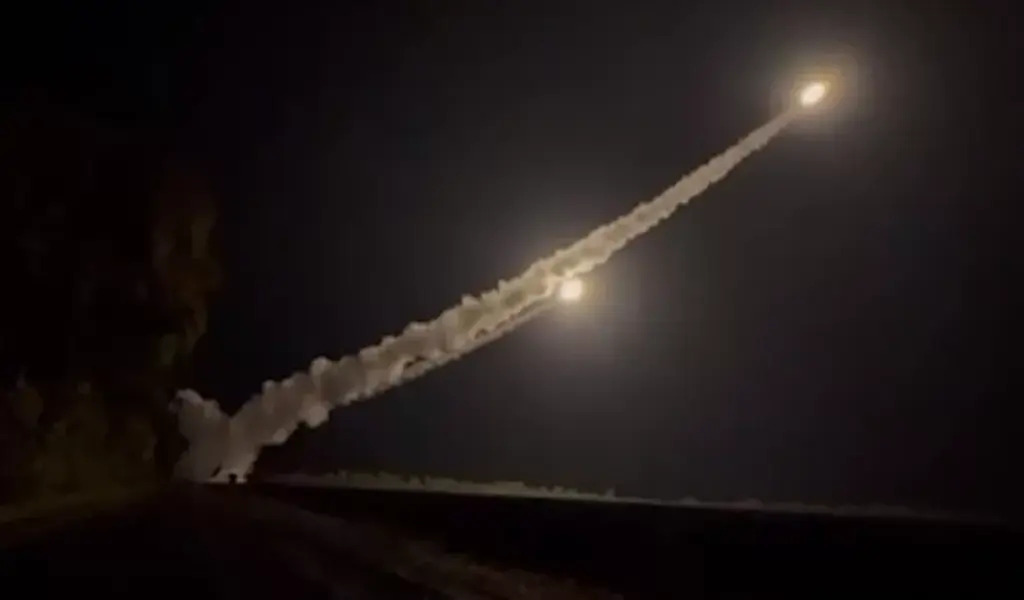 The Ukrainian military has reported that the attack on Berdyansk occurred at 04:00 local time (01:00 GMT), while the attack on Luhansk took place at 11:00 local time.
Berdyansk is situated approximately 85km (53 miles) from the nearest front line and holds strategic significance as it lies between Mariupol and Crimea. Luhansk, on the other hand, is nearly 100km from the front line.
Reports of ongoing clashes along the front line persist, particularly in areas held by Ukraine, such as Avdiivka, Kupyansk, and Lyman, which have been subjected to heavy bombardment from Russian forces in recent days.
Ukraine's emergency services have reported a dormitory building destroyed in a Russian attack on the eastern city of Slovyansk, with two individuals believed to be trapped beneath the rubble.
In Odesa, authorities have stated that debris from Russian drones, downed by Ukrainian forces, has caused damage to a yacht club and several yachts but thankfully resulted in no casualties.
Ukraine has been engaged in a significant counter-offensive to regain territory occupied by Russia in the eastern and southern regions of the country, though progress has been slow.
Air attacks on Russian positions have been frequent, aimed at undermining Moscow's war efforts.
Meanwhile, Russia has also launched attacks on Ukrainian positions in the east, specifically around Avdiivka and Kupyansk, with Ukrainian reports indicating heavy Russian casualties in recent days.
MORE RELATED NEWS:
Terror Strikes Sweden: Shocking Truth Behind Recent Attacks And Freedom Of Speech Debate
China's Belt And Road Initiative (BRI) Adapts Towards Smaller And Greener Projects
U.S President Biden's Solidarity Visit To Israel Amidst Humanitarian Crisis In Gaza