Thai Man Working in Israel Wins 60 Million Baht in BAAC Savings Lottery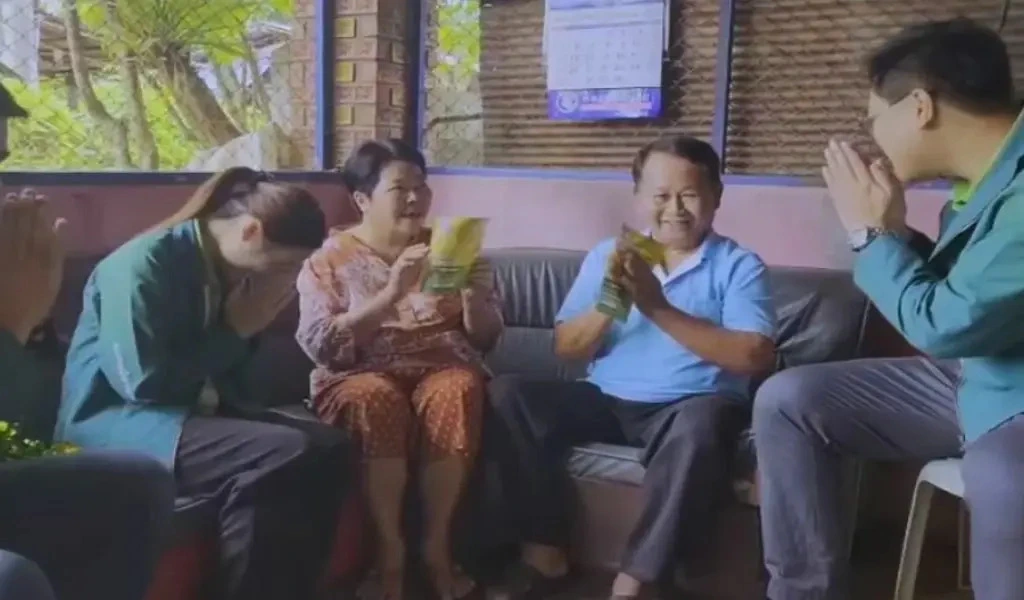 (CTN News) – His parents won 60 million baht in a savings lottery held by the Bank for Agriculture and Agricultural Cooperatives (BAAC), so a Thai guy working in Israel during the Palestine conflict decided to return home.
The Baan Kok branch of the BAAC in the northern province of Uttaradit announced on their official Facebook page that a Thai man has won the BACC savings lottery first prize today, November 17. The man's interview video was shared, but his identity was not.
The lucky winner detailed his son's eight-year work stint in Israel, detailing how the young man is still there despite the dangers posed by the ongoing conflict. Like many others, he was reluctant to send his son to Israel because of the higher wages.
Surprise Win: Thai Couple Invests 20,000 Baht, Bags 60 Million in BAAC Lottery
The man claims that he and his wife were encouraged to buy the BAAC savings lottery after receiving 20,000 baht from their sons.
He and his wife followed his sons' advice and bought five units—2,000 baht each—of the Golden Bag savings lottery. So, they played the lottery with all twenty thousand baht that their sons had contributed.
The guy explained that at first they had seen of it as just another way to save money, so they were surprised by their large win. It didn't stop him from being overjoyed by the award and anticipating his son's return to Thailand.
Once a month on the 16th, purchasers of the Golden Bag Savings Lottery have the chance to win a range of prizes. However, the winner is disclosed in January on the 17th because the 16th is a national holiday.
Discounts on Golden Bags Buying a lottery ticket is like buying a bond: you can keep it in an account and the interest will grow over time. The annual interest rate for buyers is around 0.875%, or 35 baht per unit. If buyers withdraw their units, tickets, or bonds before the two-year period ends, they will forfeit any accrued interest.
Unlike with government lotteries, the winner is exempt from paying taxes on their winnings.
The kid of the lottery winner was shown on Channel 3 discussing the prize with a friend.
At about seven in the morning, I received a phone call. Officials from BAAC informed me to return home since I had won a savings lottery worth 60 million baht. I wanted to end the call because I assumed they were con artists.
They wouldn't budge from their belief that I had won the award. Would you believe it was 6 million or 60 million? I had to ask again. They informed me it was sixty million, and I could watch my mother's tears through the videoconference.
In addition, the man's parents' neighbors purchased significantly more savings lottery tickets, he said. Apart from him and his family, nobody else spent more than 20,000 baht. While still in shock and unsure of what to do with his windfall, he confided in his friend that he had never anticipated winning so much money.
The man admitted that he wished he could go home right away but could not. The BAAC officials strongly suggested that he return home with his parents by November 25th so that they can get the funds from the bank. In his statement, he promised to consult with his boss and make every effort to get home quickly.