Israel is Preparing to Expand Their Operation Against Hamas Beyond Northern Gaza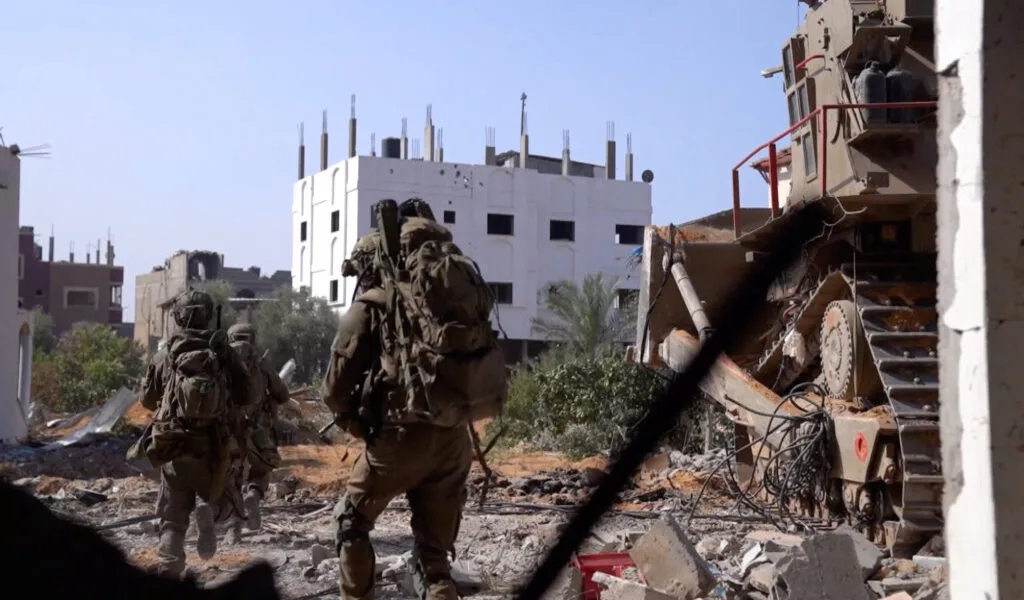 As Israeli forces searched through parts of al-Shifa hospital during a raid earlier this week, the commander of the military declared that Israel was ready to extend its ground operation beyond northern Gaza.
"We are close to dismantling" Hamas's military capabilities in northern Gaza, according to Israel Defense Forces chief of staff Herzi Halevi, and the Israeli force is prepared to launch operations in other areas of the Gaza Strip.
"We are approaching it successfully," Halevi said in remarks published on Friday, even if there is still work to be done in northern Gaza. "From our perspective, more and more regions will be targeted as the IDF proceeds with its operations within the strip."
Halevi made these remarks the day after Israeli forces searched al-Shifa for evidence to back up their claims that the hospital is located atop an underground tunnel network housing Hamas command centers and after dropping thousands of leaflets over certain neighborhoods in Khan Younis in southern Gaza urging people to leave their homes.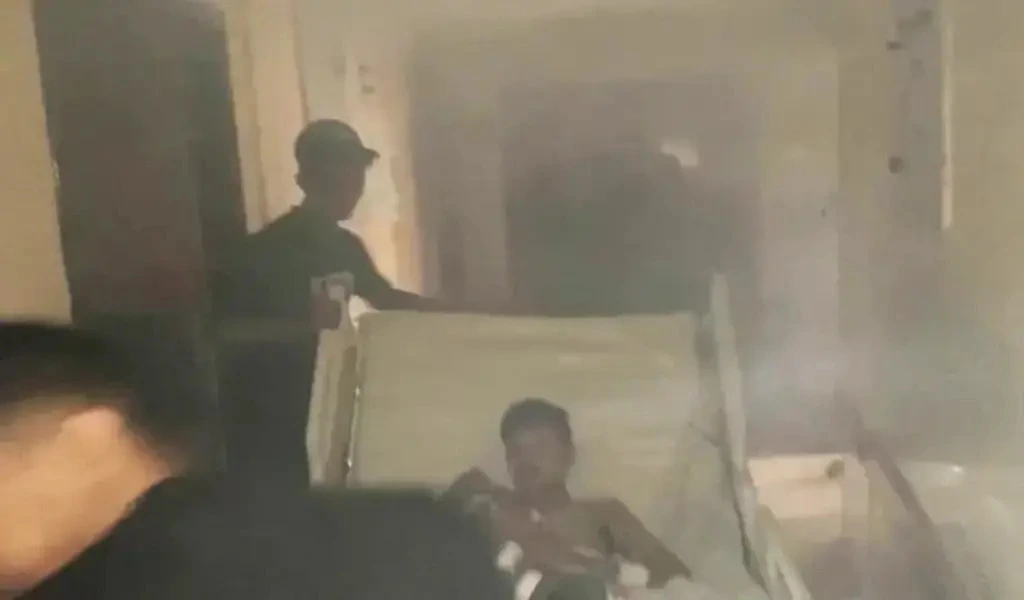 The Palestinian group Hamas has rejected the allegations, saying that they are an Israeli plot to seize control of the main hospital in Gaza. The Israeli military has dispatched a drone down a tunnel discovered at a hospital in Gaza City the day before, according to a military official who stated on Friday. However, further evidence of tunnels at the site would require more time. This military effort will take a long time.
Even with the tunnels, it will be a lengthy process. I apologize for not being able to show you Sinwar's office as quickly as you would like; he was referring to Hamas leader Yahya Sinwar.
Tragically, 40 patients, including three premature babies, have lost their lives at Al-Shifa since last Saturday, when the hospital lost power and was besieged by Israeli soldiers, according to the Palestinian health ministry.
Israel had previously announced plans to establish a "safe zone" in Muwasi, a 14 sq km area in the south-west of the coastal enclave, and asked the over 1 million residents residing there to go south "for their safety" before last month's ground invasion of Gaza. In this zone, humanitarian aid would be distributed.
However, a number of UN agencies warned on Thursday that safe zones established without consensus from all sides could increase humanitarian dangers for people and that they would not take part in them.
"Given the current situation, it is imperative that proposals to establish a safe zone in Gaza on a unilateral basis are rejected to avoid harming civilians and causing widespread casualties," stated a joint statement by the chiefs of over twenty UN and other humanitarian groups.
A "recipe for disaster," according to Tedros Adhanom Ghebreyesus, head of the World Health Organization. "When we try to pack so many people into a tiny space without adequate infrastructure or services, the health risks for those who are already struggling will skyrocket," he said in a speech he delivered on Friday.
As a result of the conflict, nearly 1.5 million people in Gaza have been forced to leave their homes. The United Nations has issued a warning that 813,000 of these people are residing in overcrowded shelters, which is causing the development of diseases such as diarrhea and acute respiratory infections.
According to a senior UN official, the safe zone was being promoted by Israel and the US. Washington was allegedly "packaging the proposal as a humanitarian solution" in response to the overcrowding and cold weather conditions in UN schools that were housing displaced Palestinians.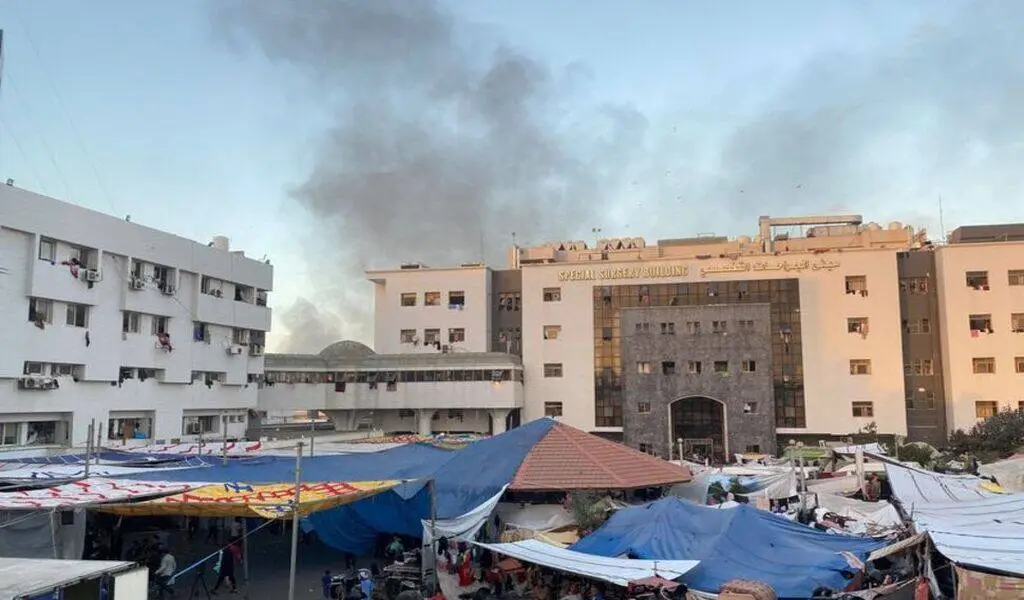 An official from the United Nations stated, "In discussions with the US we have warned against a Nakba 2." The Palestinians use the Arabic word for "catastrophe" to characterize their mass relocation during the 1948 conflict that followed the birth of Israel.
"We do not believe the Israelis will allow those displaced from the north to go back," remarked the official. They want to force people out because they are allegedly searching for Hamas leaders in the south.
The official stated that Egypt is "very nervous" about the ideas since, in the medium term, conditions in any safe zone would likely worsen, causing "those who can afford it" to seek entrance into Egypt.
After being forced out of Gaza, Cairo has been very clear that it was unprepared to receive the large number of Palestinian refugees. Israeli sources claim that 1,200 people were killed and 240 were taken captive in the bloodiest attack on the country by Hamas militants last month. In response, Israel blasted and invaded Gaza.
Israeli efforts to depose Hamas have resulted in the deaths of about 11,500 individuals, according to Palestinian health officials. Additionally, most Gazan hospitals have been rendered inoperable due to the severe restrictions imposed on fuel, water, and food supplies by Israel.
More borders into the strip should be opened to prevent "the immediate possibility of starvation," according to World Food Programme head Cindy McCain's Thursday warning that Gaza is in dire need of food aid.
"With just one functional border crossing, it will be impossible to address the current hunger needs." According to UNRWA spokesman Juliette Touma, who talked with the Financial Times, the Palestinian refugee organization was unable to send any aid to Gaza on Friday because of a communications outage and an absence of gasoline for its trucks.
According to Paltel, the leading telecommunications company in the Gaza Strip, the blackout started on Thursday when the fuel systems that maintain the networks of communications in the territory ran out.
Later on Friday, Tzachi Hanegbi, Israel's national security adviser, announced that Israel has granted the US request to allow two fuel trucks per day into Gaza. This will help keep the enclave's sewage system from collapsing.