Russell Brand Denies 'Very Serious Criminal Allegations' In Preemptive Response To Media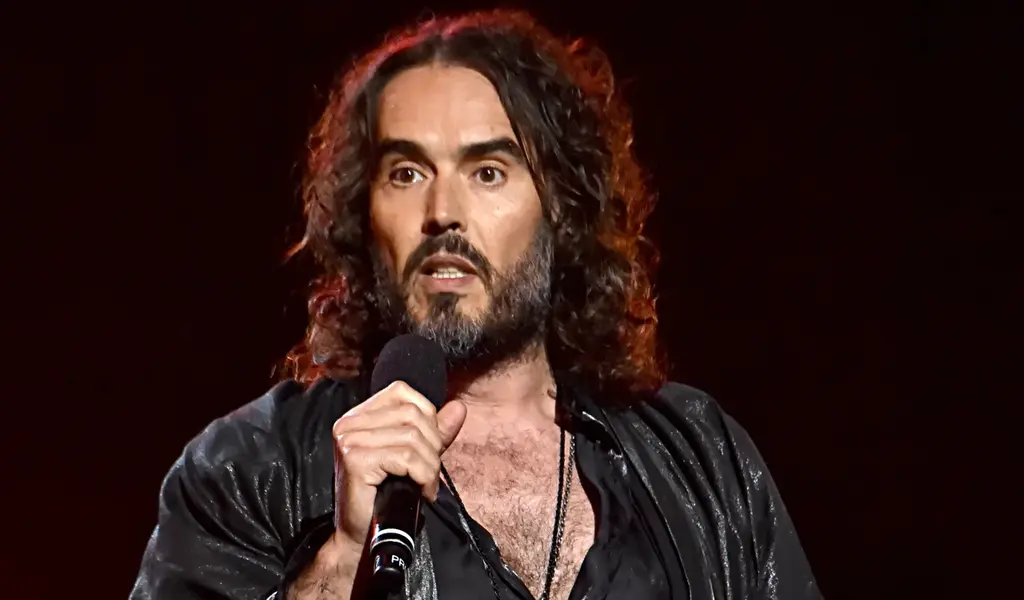 (CTN NEWS) – Russell Brand is vehemently defending himself against what he characterizes as "severe criminal accusations" from his past.
In a video he shared on social media on Friday, the actor, comedian, and author preemptively refuted claims that he received through a "letter and an email" from a "mainstream media TV company" and a "newspaper."
While Brand didn't disclose the specific organizations involved, he asserted that these communications contained "a series of highly egregious and aggressive accusations."
"In the midst of this array of astonishing and rather elaborate attacks, there are some profoundly serious allegations that I categorically deny," Brand declared in his video statement.
Joint Investigation Reveals Sexual Assault Allegations Against Russell Brand
On Saturday, a joint investigation by British outlets The Sunday Times, The Times, and Channel 4's "Dispatches" was published. In this report, four women alleged that Brand sexually assaulted them in separate incidents spanning from 2006 to 2013.
One of these women claimed to have been 16 years old while Brand was 31 at the time of the alleged assault in London.
The women chose to remain anonymous in the report, as reported by The Times. CNN has not been able to independently corroborate their allegations.
Tavistock Wood, the literary agency previously representing Brand, informed CNN on Saturday that "Brand categorically and vehemently denied the allegation made in 2020, but we now believe we were horribly misled by him. TW has terminated all professional ties to Brand."
Los Angeles Incidents and Allegations: Brand's Response and Transparency
At least two of the alleged incidents occurred in Los Angeles. According to the report, one of the women sought treatment at a rape treatment center on the same day as the purported assault.
The center contacted the police, but the woman decided not to file a report, explaining that she "didn't think my words would mean anything up against his," based on notes from the rape center, which she shared with The Times.
Brand acknowledged, "These allegations pertain to the time when I was working in the mainstream, when I was in the newspapers all the time, when I was in the movies. And as I've written about extensively in my books, I was very, very promiscuous. Now during that time of promiscuity, the relationships I had were absolutely, always consensual."
Brand has openly discussed his past struggles with drug and sex addiction, as well as his mental health, in his writings and speeches. In recent years, he has focused on wellness through his digital platform.
"I was always transparent about that then—almost too transparent.
And I'm being transparent about it now as well. And to see that transparency transformed into something criminal, which I categorically deny, makes me question if there's another agenda at play," Brand added in his video statement.
He alleged that he was being "targeted" by these publications in an attempt to manipulate his voice.
"I don't mind them referencing my books and my stand-up to discuss my promiscuous, consensual behavior in the past," Brand emphasized. "What I seriously dispute are these exceedingly grave criminal allegations."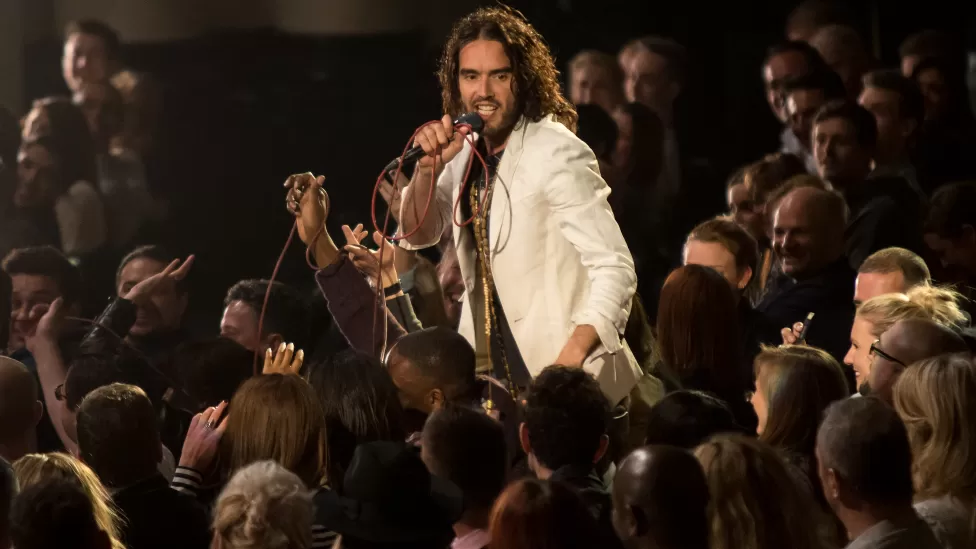 ORIGINAL STORY: Russell Brand Faces Serious Allegations of Rape and Sexual Assaults
Russell Brand, a comedian, actor, and internet commenter, has been accused of rape, sexual assault, and emotional abuse sexual assaults between 2006 and 2013. The British comedian resorted to YouTube to "absolutely deny" the "very serious criminal allegations" levelled against him.
Many believe Russell Brand, who frequently criticises the legacy media, has become the latest victim of a "coordinated campaign" by the corporate media to trash his identity and eliminate his online presence.
Elon Musk and Andrew Tate have both spoken out in support of Brand's assertions of a "coordinated media attack."
The alleged rape, sexual assault, and emotional abuse of four women is detailed in the claims, which have now been published by The Sunday Times and Channel 4.
The Channel 4 Dispatches show will air at 9 p.m. on Saturday night, UK time. Speculation has grown as to who or what might be at the heart of the allegations.
According to the Daily Mail, the long-running current affairs documentary series will feature information about a well-known celebrity.
The charges, according to the Mail's sources, are disturbing. There is no hint that Brand will appear in the show.
Russell Brand shared the three-minute video with his 6.5 million YouTube and X (previously Twitter) followers.
Brand claimed the charges "arise from a time when I was working in the mainstream, when… I was very, very promiscuous," but argued all of his relationships were consensual.
He then claimed that the inquiries were part of a "coordinated media attack," similar to "what happened with Joe Rogan when he dared to take a medicine that the mainstream media didn't approve of."
RELATED CTN NEWS:
FDA Authorizes Single-Dose Covid 'Booster' As Flu Season Approaches: What You Need To Know
Golden Jubilee Celebration: King Carl XVI Gustaf's 50 Years On The Swedish Throne | Things To Know
Japan's PM Kishida Appoints Record Number Of Women In Cabinet Reshuffle Amid Ratings Slump