Japan's PM Kishida Appoints Record Number Of Women In Cabinet Reshuffle Amid Ratings Slump
(CTN NEWS) – Japanese Prime Minister Fumio Kishida's recent cabinet reshuffle includes the appointment of five women, marking the highest number since 2014.
This move is aimed at improving his low approval ratings. Notably, Yoko Kamikawa has been appointed as Japan's first female Minister of Foreign Affairs in nearly two decades.
During her first press conference since assuming office, she expressed a desire to showcase Japan's global presence and foster trust with international counterparts.
Additionally, she emphasized Japan's intent to encourage responsible actions from China and maintain constructive dialogues to improve their strained relations.
The 70-year-old leader formerly served as Japan's justice minister, overseeing the execution of prominent figures associated with the Aum Shinrikyo doomsday cult, responsible for the deadly sarin gas attack on the Tokyo metro system in 1995.
The cabinet reshuffle on Wednesday comes at a time when support for Prime Minister Kishida's party continues to decline. According to an August Kyodo News poll, only 33.6 percent of Japanese citizens currently back the prime minister.
Japanese Cabinet Appoints More Women to Address Gender Equality Gap
Approval ratings have been steadily decreasing since July 2022, reaching a low point of 33.1 percent in December of the same year.
Kishida is banking on the appointment of more women to bolster his appeal among progressive and younger voters. Prior to Wednesday's announcement, only two out of 19 cabinet members were female.
Japan's representation of women in politics lags significantly behind other nations, ranking 138th out of 146 countries for gender equality in politics, according to the World Economic Forum.
Jeffrey Hall, a special lecturer in Japanese Studies at Kanda University of International Studies, remarked, "[This is] a small step in the right direction from a political party with a very poor record of female representation."
Among the female appointees, Hanako Jimi, a former medical doctor, now serves as the Minister for Regional Revitalization.
Ayuko Kato, the youngest cabinet member at 44 years old, is responsible for child policies and formerly worked as a management consultant. She is also the daughter of a renowned politician.
The position of reconstruction minister is now held by Shinako Tsuchiya, who previously worked as a culinary researcher and flower artist.
Yuko Obuchi, appointed to chair the ruling Liberal Democratic Party's (LDP) election strategy committee, comes from a political dynasty. She is the daughter of the late Prime Minister Keizo Obuchi, who was himself the son of a member of parliament.
Obuchi's Resurgence in Government Despite Past Scandal
Obuchi, a former industry minister, faced a resignation in 2014 due to a scandal involving political funds. However, she has since regained Prime Minister Kishida's trust.
Kishida has expressed his desire for her to unleash her talents and contribute to the party's objective of achieving a 30 percent representation of women in its parliamentary seats within the next decade.
Jeffrey Hall pointed out that while the appointment of five women to prominent government roles is noteworthy, it does not tackle the broader issue within the LDP of favoring male candidates over female ones.
Unlike some rival parties such as the Japan Communist Party, the ruling party currently lacks a system of quotas for female candidates. Consequently, the LDP tends to give preference to incumbents, a majority of whom are male.
Hall remarked, "Until concrete institutional changes are made to genuinely increase the overall number of women within the party, this appears to be more about style than substance."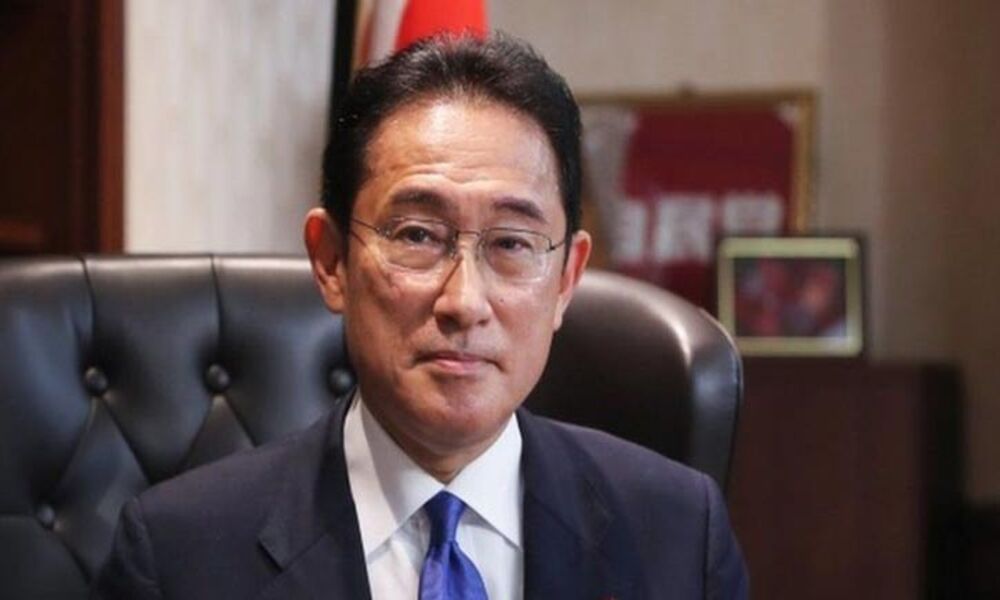 Challenges Facing Prime Minister Kishida's Government
In the short term, analysts express doubts about the ability of increased female representation to shore up support for Prime Minister Kishida's government.
They emphasize the pressing need for substantial policy changes to address critical issues. Here are some of the key challenges Kishida faces:
Persistent Economic Concerns: Analysts, including politics professor Hajime Kidera, point to ongoing issues such as inflation, the rising cost of living, and concerns related to the Fukushima wastewater release as significant factors contributing to Kishida's declining popularity.
Approval Rating Fluctuations: While Kishida's approval ratings saw a slight increase after the G7 summit in Hiroshima, they have since declined once again. Kidera attributes part of this decline to Kishida's handling of Japan's My Number Identification system, which has faced widespread acceptance issues and data privacy concerns.
Assassination of Shinzo Abe: Kishida is also dealing with the fallout from the assassination of former Prime Minister Shinzo Abe. Investigations revealed connections between certain politicians from the ruling LDP and the controversial Unification Church, impacting public perception.
Cabinet Resignations: In the wake of Abe's assassination, three cabinet members resigned, leading to criticism of Kishida's handling of their departures. This contributed to a sharp decline in his support.
Economic Challenges: Addressing economic woes, such as surging inflation, declining wages, and lower-than-expected economic growth, is a priority for Kishida's government. However, the impact of forthcoming policies and a recent cabinet reshuffle on his approval ratings remains uncertain.
Political Compromise: Kishida occupies a unique position within his party, being neither a staunch right-winger like Abe nor a liberal like Taro Kono. He is seen as a compromise candidate, with limited alternatives within the party.
Leadership Challenges: Political commentator Jeffrey Hall highlights the lack of viable challengers within the party who can rally the support of conservatives and moderates, making Kishida's leadership pivotal.
In summary, Prime Minister Kishida faces a complex array of challenges, including economic difficulties, political controversies, and the need to restore public trust.
The effectiveness of his government's policies and its ability to navigate these challenges will be critical in determining his future approval ratings and political standing.
RELATED CTN NEWS:
Pakistani Fashion Model Erica Robin Makes History As The First 'Miss Universe Pakistan'
WHO Confirms 23 Fatalities In Poland Due To Legionnaires' Disease, Water System Tampering Investigation
China's Central Bank Initiates Second RRR Cut Of The Year To Boost Economic Recovery