Golden Jubilee Celebration: King Carl XVI Gustaf's 50 Years On The Swedish Throne | Things To Know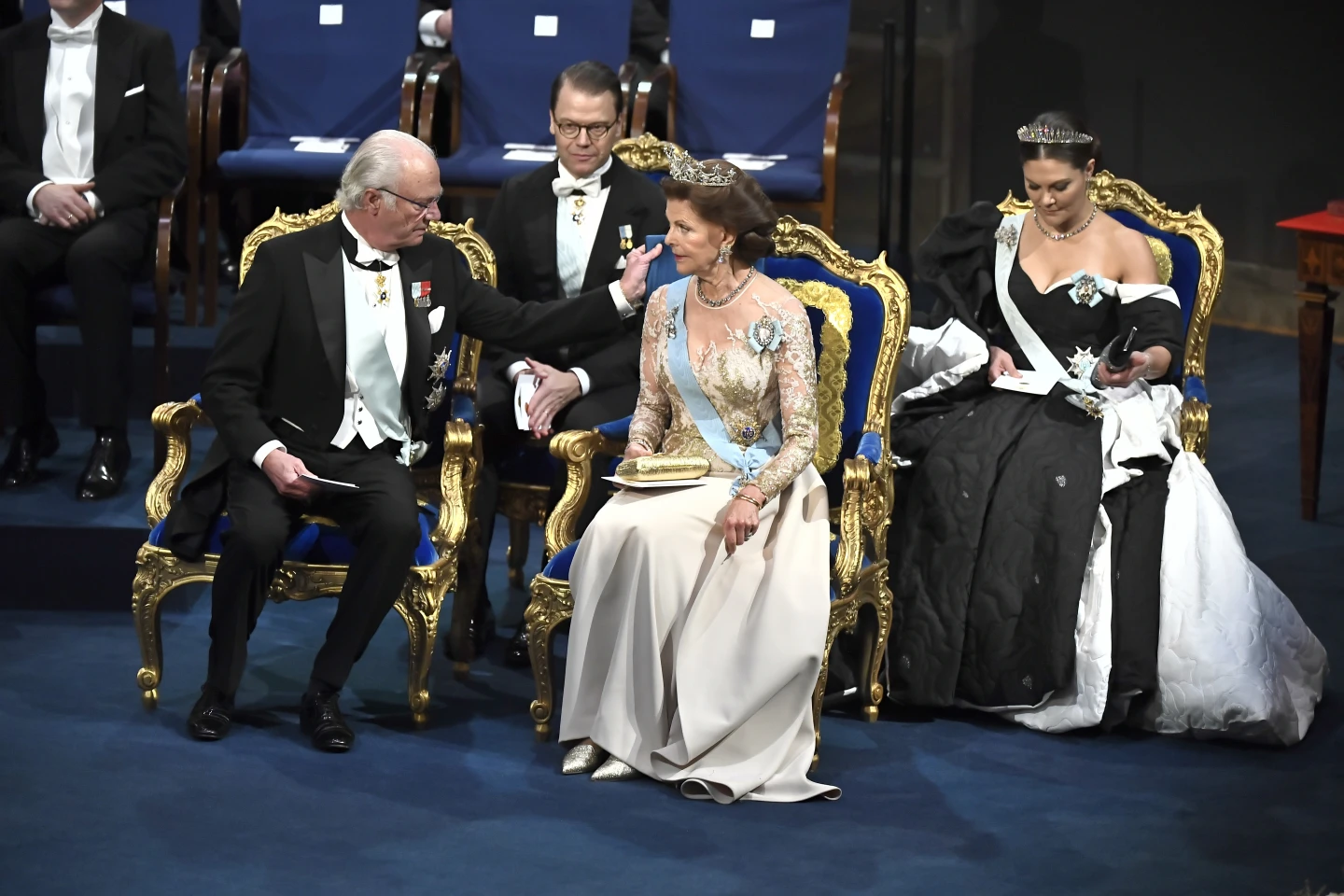 (CTN NEWS) –  Sweden's King Carl XVI Gustaf commemorates his golden jubilee this Friday, commemorating half a century since his coronation on September 15, 1973. His reign stands as the lengthiest in the annals of Swedish monarchy, with a history spanning over a millennium.
Here are five key insights about the 77-year-old monarch and the Swedish monarchy.
King Carl XVI Gustaf's and the Historical Accuracy of Swedish Kings Named Carl
King Carl Gustaf uses the Roman numeral XVI to signify that he is the 16th king with the name Carl to rule in Sweden.
However, historical inaccuracies have contributed to this numbering. In centuries past, Swedish kings derived their regnal numbers from a list of monarchs that included fictional or mythological figures.
These fabricated kings, including six individuals named Karl or Carl, were added to enhance the kingdom's history, making it appear longer and more captivating.
In reality, if we consider only those kings who actually existed, the current monarch would be the 10th, not the 16th, Carl/Karl to ascend to the Swedish throne.
King Carl Gustaf's Lavish Lifestyle Contrasts with Limited Royal Powers in Sweden
He possesses numerous castles, adorned with gleaming medals and an abundance of wealth, much like his forebears. However, in stark contrast to the monarchs of yore, Carl Gustaf wields no influence over the governance of the nation.
Gradual erosion of the monarch's authority over the years has resulted in a mere symbolic role, starting with a constitutional amendment in 1975. As Sweden's head of state, the king's responsibilities are largely ceremonial.
He welcomes foreign dignitaries, represents Sweden during official overseas visits, and bestows prestigious honors, such as the Nobel Prizes.
Annually, he inaugurates Parliament and presides over meetings with Cabinet ministers and legislators, but remains devoid of any political decision-making power. Additionally, he assumes the role of grand master within several esteemed royal chivalry orders.
Surveys consistently indicate substantial public support for the monarchy in Sweden, despite its incongruence with the egalitarian ideals of modern Swedish society.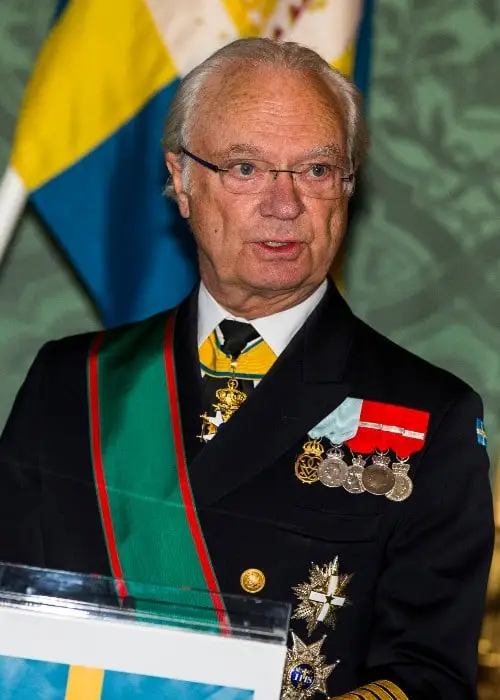 Has Sweden's Monarchy Overcome Its Historical Gender Imbalance?
The scarcity of female rulers within Europe's monarchies finds reflection in Sweden's history, where a mere two queens have ascended the throne since the establishment of the hereditary monarchy in the 1500s, and both eventually abdicated.
The final queen regnant was Ulrika Eleonora, who assumed the throne in 1719 after her childless brother, Karl XII, yet relinquished her crown to her husband just one year later.
In this historical context, the sole path for a monarch's daughter to inherit the throne rested upon the absence of brothers, uncles, sons, or any other male family members who could assert their claims.
Nonetheless, a significant shift towards gender balance in the royal lineage is underway. In 1980, a pivotal amendment to the succession rules was enacted, decreeing that the first-born child of the monarch, irrespective of gender, would stand as the primary heir to the throne.
Consequently, Crown Princess Victoria, the eldest among King Carl Gustaf's three offspring, now occupies the foremost position in the line of succession.
Following her is her daughter, Princess Estelle, marking a promising departure from Sweden's historical patterns.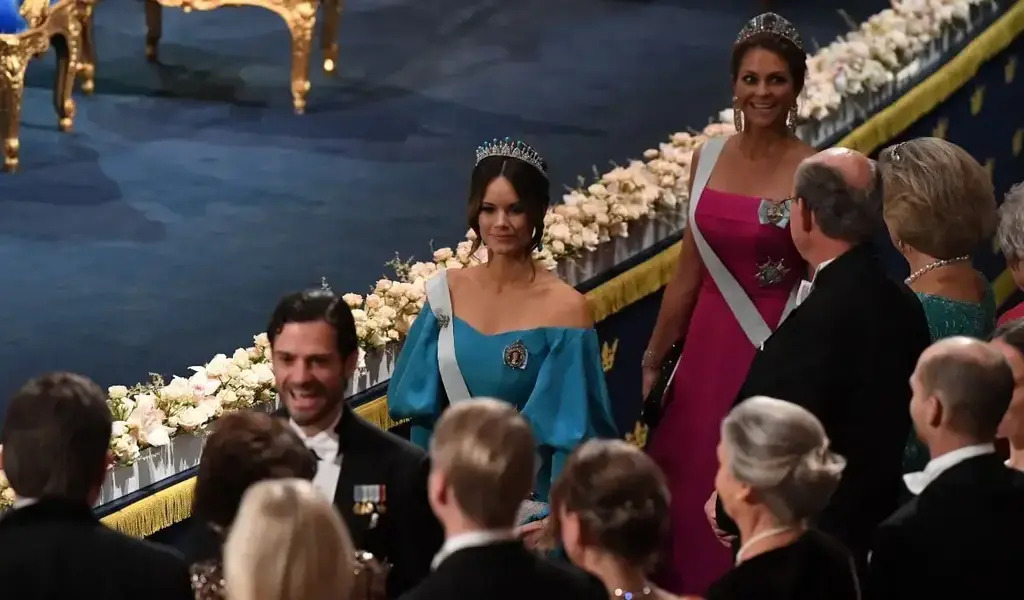 The Enigma of Sweden's Three Crowns: Symbols, History, and Legacy
Ice hockey enthusiasts worldwide may recognize the iconic three crowns adorning Sweden's jerseys, but the meaning behind these regal symbols may remain a mystery.
These three crowns have held significance within the Swedish realm since medieval times, although their precise symbolism is shrouded in historical ambiguity.
One prevailing theory posits that they represent the amalgamation of three ancient kingdoms into a unified Sweden. An alternative interpretation suggests that early Swedish monarchs adopted a medieval Christian emblem symbolizing the three wise men from the Bible.
These enduring three crowns extend their influence across various facets of Swedish identity. They prominently grace Sweden's coat of arms, the emblem of the national police force, and even embellish the exteriors of Swedish Air Force aircraft.
The original royal palace in Stockholm bore the name "Three Crowns," or "Tre Kronor" in Swedish, until a devastating fire in 1697 led to its replacement by the present-day royal palace.
In the modern era, the spire crowned with three gilded crowns atop Stockholm's City Hall stands as one of the capital's most iconic skyline features, evoking a timeless connection to Sweden's rich history and enduring symbols.
The Swedish Royal Dynasty: A Tapestry of International Roots and Connections
The king and his family are widely regarded as symbols of the nation, a fact that may appear ironic given their non-Swedish origins.
The dynasty's inception dates back over two centuries to Jean Baptiste Bernadotte, a French marshal who was invited to assume the throne of Sweden, ultimately being crowned as Karl XIV Johan in 1818.
Throughout its history, this dynasty has maintained a tradition of marrying foreign spouses. Even Carl Gustaf, whose wife is Queen Silvia, was born to a German father and a Brazilian mother.
This trend persisted until Crown Princess Victoria, who broke with tradition by marrying a Swede, Prince Daniel, hailing from Ockelbo, a small town in central Sweden.
The Swedish royal family is intricately connected to European royalty. For instance, Carl Gustaf shares a cousinship with Denmark's Queen Margrethe II. Furthermore, the Swedish king boasts ties to the British royal family as a great-great-grandson of Queen Victoria.
RELATED CTN NEWS:
Japan's PM Kishida Appoints Record Number Of Women In Cabinet Reshuffle Amid Ratings Slump
Pakistani Fashion Model Erica Robin Makes History As The First 'Miss Universe Pakistan'
WHO Confirms 23 Fatalities In Poland Due To Legionnaires' Disease, Water System Tampering Investigation