Hamas Releases Two More Hostages As Israel Increases Airstrikes In Gaza
(CTN NEWS) – Hamas released two Israeli citizens on Monday, in response to mounting pressure to secure the release of hundreds of hostages who were taken during the Gaza-based militant group's brutal terror attack on Israel on October 7.
"I can confirm that my mother, Yochi [Yocheved] Lifshitz, was one of the two hostages released to the Red Cross this evening.
I cannot express the relief of knowing she is safe now," said Sharone Lifschitz, the daughter of one of the freed hostages.
She emphasized her continued focus on securing the release of her father, who is still believed to be in captivity.
The second hostage released on Monday was identified as Nurit Cooper by multiple sources.
During the October 7 attack, the militant group's fighters killed over 1,400 people, according to the Israel Defense Forces (IDF).
This attack marked the deadliest incident involving militants in Israel's 75-year history, revealing a significant intelligence failure by the country's security forces.
In response to the attack, Israel launched an offensive in Gaza, which is controlled by Hamas.
This offensive has resulted in the deaths of more than 5,000 people and injuries to over 15,000 individuals in a span of just over two weeks, as reported by Palestinian health officials.
The intense military campaign has caused significant damage, including the destruction of entire neighborhoods, schools, and mosques, and further strained the already inadequate healthcare system.
The two women were abducted from their homes in Kibbutz Nir Oz on October 7, according to a statement from the office of Israel's prime minister.
The statement also indicated that their spouses, Amiram, an 85-year-old man, and Oded, an 83-year-old man, were abducted alongside them and are still held captive by Hamas.
The statement expressed gratitude for the efforts that led to the release of the two women on Monday.
It extended thanks to Egypt and the Red Cross for their assistance in this matter.
The office's spokesperson stated that the Israeli Defense Forces (IDF) and security forces worked diligently in various channels over the past few days to secure their release, overcoming numerous challenges posed by Hamas.
Hamas confirmed the release of the two hostages, following mediation efforts by Qatar and Egypt, in a statement issued on Monday.
Hamas spokesperson Abu Obaida explained the decision, stating that they had been compelled by humanitarian and health considerations to release the detainees.
He also mentioned that the Israeli authorities had refused to accept them since the previous Friday.
This development follows Hamas' recent release of two American hostages, Judith Tai Raanan and her 17-year-old daughter, Natalie Raanan.
At the time of their release, a Hamas spokesperson had claimed that the two American hostages were set free for humanitarian reasons, aiming to prove to the American people and the world that the claims made by the United States government were false and unsubstantiated.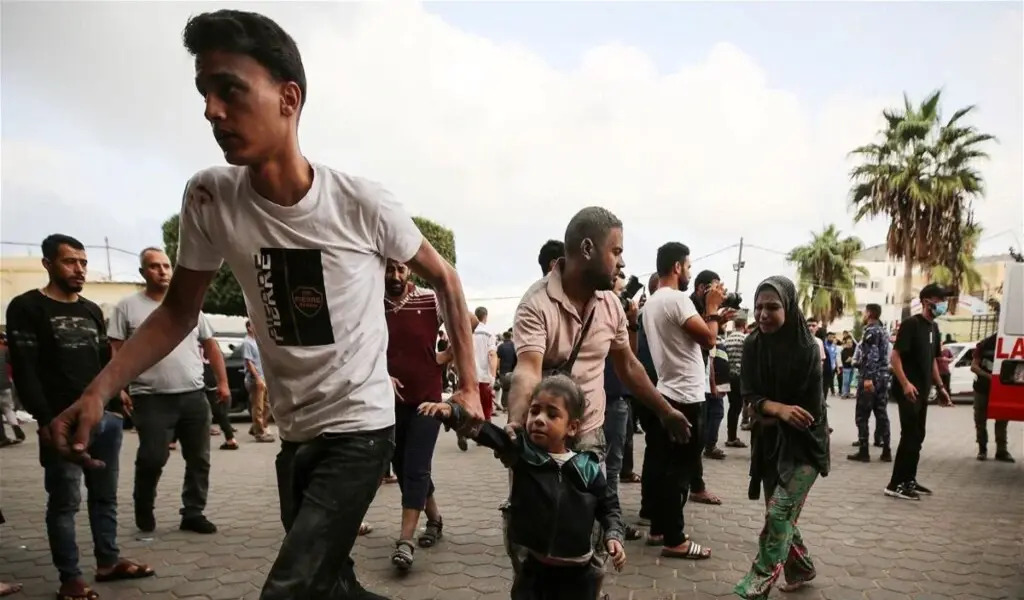 Uptick In Strikes
Israel has recently expanded its military campaign against Hamas and its regional adversaries, intensifying airstrikes on the besieged Gaza Strip, targeting Hezbollah operatives in Lebanon, and conducting operations in the occupied West Bank.
In Gaza, hundreds of casualties were reported after sustained aerial bombardments on Monday, as confirmed by the territory's health ministry under Hamas control.
Overnight airstrikes resulted in the deaths of at least 28 people and injuries to dozens more in the southern city of Rafah, according to the Palestinian Ministry of Interior in Hamas-administered Gaza.
Previous statements from the ministry indicated that Israeli airstrikes also hit residential areas in other parts of Gaza overnight, including Beit Lahia in the north and Khan Younis in the south.
While a limited number of relief aid trucks have been allowed to enter Gaza from Egypt since the weekend, humanitarian agencies warn that the current rate of aid delivery is insufficient to meet the needs of the 2 million people living in the enclave.
Israeli airstrikes appear to be escalating, with overnight bombings on Sunday being some of the most sustained attacks on northern Gaza in the past two weeks.
The Israel Defense Forces (IDF) are amassing large numbers of troops and tanks at the border, indicating preparations for a potential ground operation in the besieged territory.
Israeli Defense Minister Yoav Gallant announced preparations for a "multilateral operation" against Hamas involving air, ground, and sea forces. He urged Israeli soldiers to "get ready."
The Biden administration has reportedly urged Israel to postpone its planned invasion of Gaza to facilitate the release of more hostages held by Hamas and the delivery of humanitarian aid to the enclave.
Hamas has taken foreign nationals as hostages, including individuals from the US, Mexico, Brazil, and Thailand.
However, information regarding the hostages' status, location, and identities remains limited.
Some have been identified by their families through online videos, leading to desperate appeals for their return.
World leaders, including US President Joe Biden, Secretary of State Antony Blinken, and UK Prime Minister Rishi Sunak, have visited Israel amid the escalating crisis.
In a statement, Hamas indicated that it is working with mediators from Egypt, Qatar, and other "friendly countries" to secure the release of foreign nationals held in Gaza.
Despite these efforts to free hostages, a senior Israeli official has asserted that there will be "no ceasefire" in Gaza.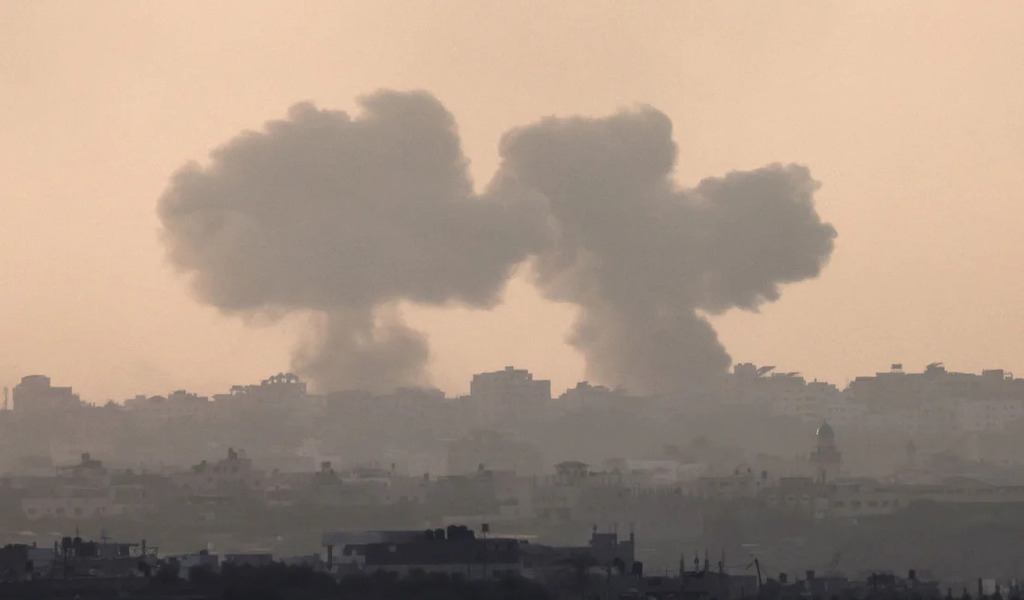 Aid Slowly Reaches the Enclave
A total of 34 trucks filled with desperately needed aid traveled into Gaza from Egypt over the weekend.
However, none of them carried fuel supplies, which are vital for running hospitals and treating water in the isolated territory.
Israel has expressed concerns that fuel would be used by Hamas for purposes other than humanitarian.
An additional 20 trucks crossed into Gaza from Rafah on Monday, as reported by the UN Office for the Coordination of Humanitarian Affairs (OCHA).
Nevertheless, UN spokesman Stephane Dujarric pointed out that the current aid provisions reaching Gaza were merely a fraction of what's required.
The absence of fuel has serious consequences, including the inability to run water desalination plants, a shift of focus by humanitarian partners toward water transportation, the closure of bakeries, and the inability to power hospitals.
Aid workers and international leaders are sounding the alarm, emphasizing the "catastrophic" humanitarian situation in Gaza.
The Palestine Red Crescent Society stressed that the supplies provided are just a drop in the ocean compared to the actual needs.
Gaza typically receives around 455 aid trucks per day, according to the United Nations.
By the weekend, Gaza was more than 7,200 truckloads of aid short of what it would normally receive between October 7 and October 22.
To put it in perspective, this amounts to merely half of 1% of the usual aid.
As conditions in the territory continue to deteriorate, medical professionals in Gaza hospitals face dire shortages of morphine and painkillers, making it necessary to conduct surgeries without these critical supplies.
These severe shortages are further compounded by the lack of fuel for power.
Doctors Without Borders has raised concerns about these conditions and reported cases of parents writing their children's names on their limbs in case they or their children do not survive.
At a central Gaza hospital, the situation has been described as "catastrophic" due to the depletion of electricity and fuel supplies.
Medical facilities are overwhelmed as the hospital has received numerous casualties.
Dr. Iyad Issa Abu Zaher, director general of Al-Aqsa Martyrs Hospital in Gaza, described the day as "bloody," stating that the hospital received up to 166 bodies and over 300 injured individuals.
The hospital is struggling to admit this number of injured individuals, with videos showing grieving family members trying to identify the bodies.
In another Gaza hospital, doctors are warning that most critically ill infants in the neonatal unit, who rely on ventilators, will die if the electricity supply is disrupted.
Dr. Fu'ad al-Bulbul, head of the neonatal department unit at Al-Shifa hospital in Gaza, emphasized that if the electricity is cut off, it would result in catastrophic events within the unit, with the inability to save all the babies.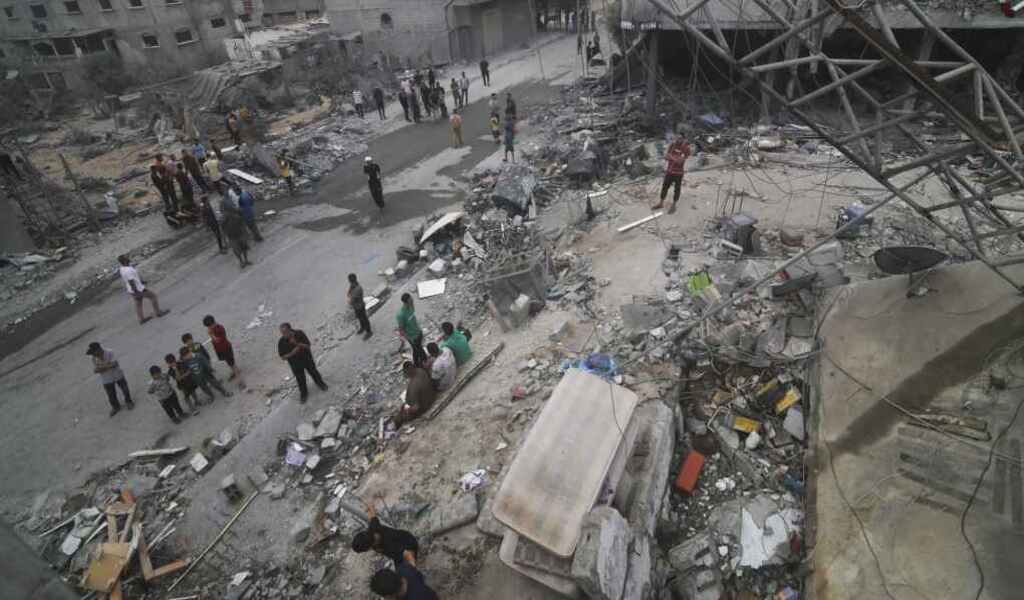 Gaza Residents: Nowhere Is Safe
During the weekend, Israel issued another call for civilians to evacuate the northern areas of the Gaza Strip.
This warning received condemnation from the World Health Organization, with the Palestinian Red Crescent describing it as a "death penalty for patients."
For those who chose to stay behind, they reported that there was no safe haven in the Gaza Strip amid the intense Israeli bombardment.
Israeli airstrikes on the Jabalia refugee camp, one of the largest in Gaza, resulted in at least 26 casualties, as reported by Atef Al Kahlout, the director of the Indonesian Hospital in Gaza.
In Rafah, a southern city, 29 people lost their lives when four houses were struck, according to Ashraf Al Qidra, the Ministry of Health spokesperson in Gaza.
Large plumes of smoke billowed into the Gaza skyline as a result of Israeli airstrikes, as witnessed on a live feed from Al-Jazeera and reported by Reuters.
The bombings targeted various areas in Gaza, including Rafah, Khan Younis, central Gaza, and Gaza City, hitting homes and structures.
The Israel Defense Forces (IDF) disclosed that they had struck 320 "terror targets" in Gaza, including tunnels and numerous operational command centers affiliated with Hamas and Islamic Jihad.
A resident of Jabalia, Mahmoud, expressed the sentiment that "they want us all dead" and claimed that this situation had little to do with a war against Hamas.
He also mentioned that his paralyzed mother refused to evacuate, believing there was no safe place for her.
Another resident of Jabalia, Mohammad Salama, shared a tragic account of losing 18 family members in a strike on Monday morning, primarily women and children.
He emphasized that there were no terrorists present, asserting that the victims were innocent civilians.
On Sunday, there were limited clashes between Hamas and Israeli forces inside Gaza, marking one of the first significant ground skirmishes within the strip since the October 7 attack by Islamist militants on Israel, resulting in the deaths of more than 1,400 people, mostly civilians.
During an operation near Gaza's Kibbutz Kissufim on Sunday, an IDF soldier lost his life, and three others sustained injuries, according to IDF spokesperson Daniel Hagari.
Hamas reported that its fighters had successfully destroyed two Israeli military bulldozers and a tank in an ambush near the Gazan city of Khan Younis, forcing Israeli troops to retreat without their vehicles.
The United States and its allies have stressed the importance of Israel being clear and strategic about its objectives in any ground operation within Gaza.
They have warned against a prolonged occupation and placed strong emphasis on minimizing civilian casualties.
However, it is noteworthy that the past two weeks have witnessed a higher number of casualties in Gaza than in any previous conflict with Israel.
The escalating death toll has led to protests across the Middle East and beyond, with social media platforms inundated with images depicting the dire situation in Gaza.
On Sunday, U.S. President Joe Biden engaged in a series of discussions with world leaders, including Israeli Prime Minister Benjamin Netanyahu, in efforts to address the ongoing conflict and prevent its escalation.
The White House confirmed that during their conversation, Netanyahu and Biden agreed on the continued flow of humanitarian assistance to Gaza.
MORE RELATED NEWS:
US rejects Israel-Gaza ceasefire as Hamas released 2 female hostages
LEGEND LOST: Veteran Indian Spinner Bishan Singh Bedi Died at the age of 77
Israeli and Hamas Troops Clash on the Ground as the Death Toll in Gaza Rises to 5,087