Israeli and Hamas Troops Clash on the Ground as the Death Toll in Gaza Rises to 5,087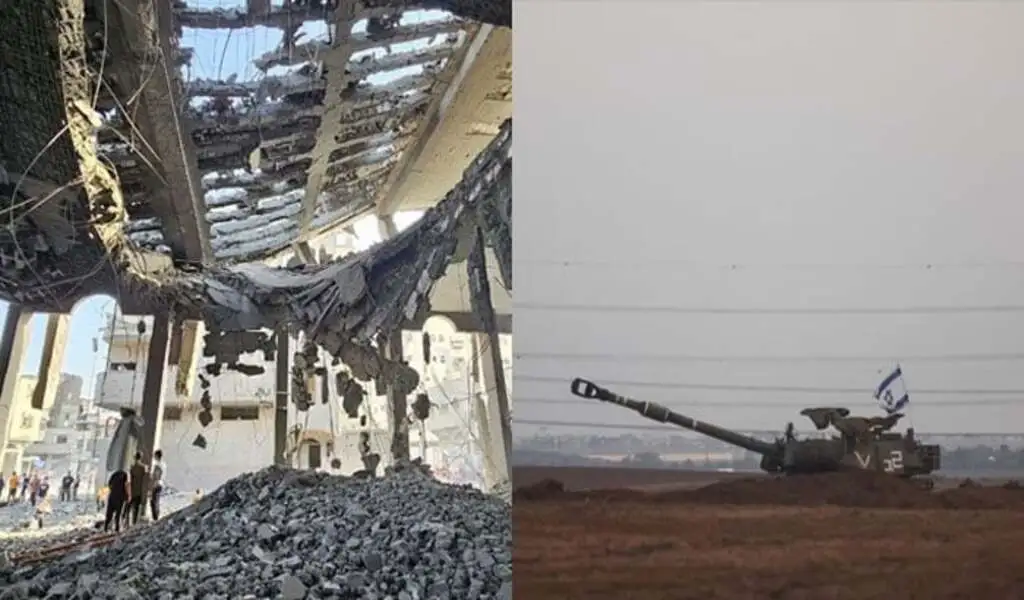 (CTN News) – Israeli forces continue to pound the Gaza Strip while simultaneously participating in ground clashes with Hamas, with over 436 civilians dead in Israeli bombings.
The majority of the casualties happened in Gaza's heavily populated southern area, with the battle spreading outside Gaza, with Israeli aircraft carrying out raids in southern Lebanon.
Israeli troops also battled with Palestinians
Israeli troops also battled with Palestinians in the occupied West Bank. The UN has expressed grave worry over the humanitarian situation in Gaza, where inhabitants are running out of food, water, and shelter.
Although some aid does reach Gaza, it is far insufficient to meet the issue.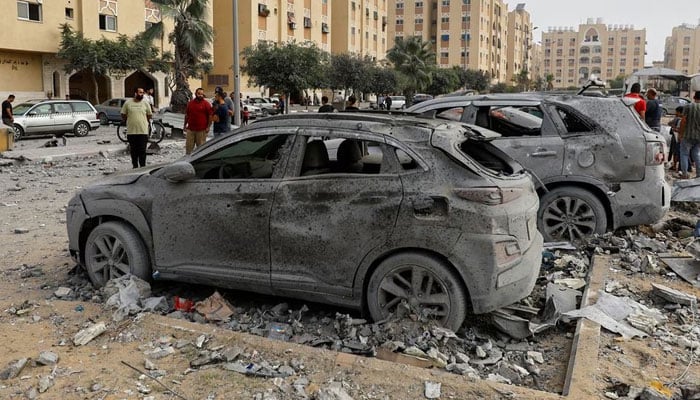 According to Gaza's health ministry, the death toll on the Palestinian side continues to increase, with over 5,087 Palestinians killed in two weeks of Israeli bombardment, including 2,055 minors.
The present Israeli bombardment was precipitated by a cross-border attack on Israeli villages by Hamas terrorists on October 7, which resulted in deaths and hostage-taking. In Gaza, both Israel and Hamas have reported fighting.
Israel has stated that its ground forces conducted limited assaults to confront Palestinian gunmen, while airstrikes targeted facilities where Hamas was thought to be planning future attacks.
Rear Admiral Daniel Hagari, an Israeli military spokesperson, claimed that the raids targeted groups of terrorists and gathered intelligence on Hamas hostages.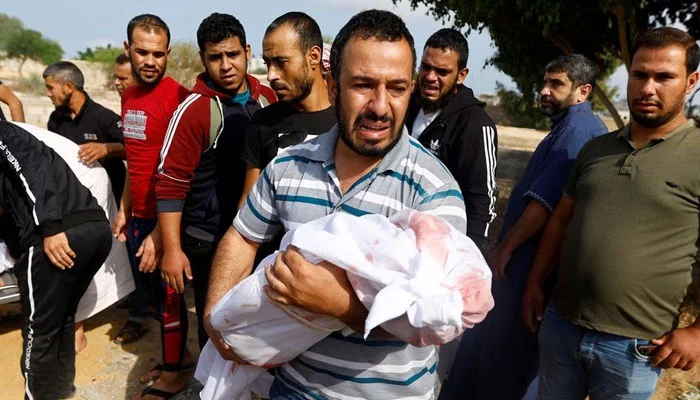 The Hamas-run interior ministry in Gaza claimed an Israeli attack near Rafah's southern border with Egypt in the Al-Saudi and Janina areas.
The Hamas military wing, the Izz el-Deen al-Qassam Brigades, claimed to have clashed with an Israeli force that penetrated Gaza and damaged Israeli military equipment.
The confrontation shows no signs of abating and remains extremely tense. Israel has gathered troops and tanks at its border with Gaza, but the timeframe of a possible ground invasion is unknown.
The Israeli military faces a difficult task in defeating Hamas, which has amassed a sizable arsenal with the assistance of Iran. The fight is being fought in densely populated metropolitan areas using a vast network of tunnels.
Concerns have been made by the international community, particularly the United States, over the rising violence. The United Nations has urged for an urgent cease-fire, and humanitarian agencies are working hard to help people affected by the fighting.
As the situation in the region continues to deteriorate, there is rising concern that the Israel-Hamas confrontation will escalate into a larger regional conflict, particularly considering Hezbollah's involvement near Israel's northern border with Lebanon.
Related CTN News:
Saudi Arabia Hosts the First Esports World Cup, with the Richest Prize Pool in Gaming History