Hamas And The Ongoing Israel-Gaza Conflict: What You Need To Know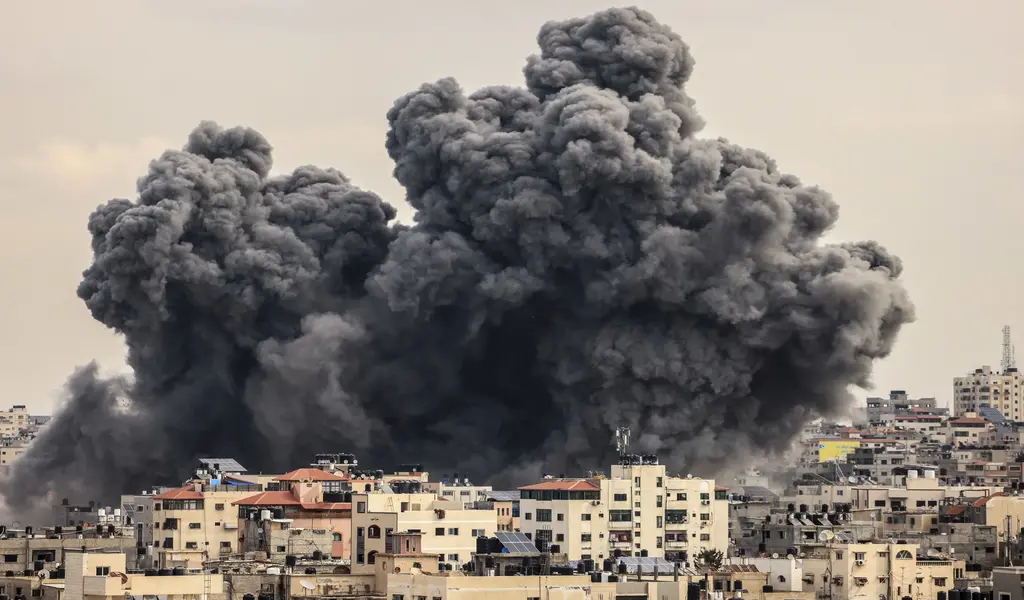 (CTN NEWS) – On October 7, 2023, Hamas carried out a significant and unprecedented attack on Israel, resulting in the deaths of over 1,400 people and the taking of more than 220 hostages.
Following this attack, Israel launched a series of retaliatory airstrikes in Gaza, leading to a substantial number of casualties.
The situation is escalating, with the possibility of a ground offensive looming.
What's Happening In The Gaza Strip?
The United Nations has issued a dire warning about the continuing need for humanitarian assistance in Gaza.
While approximately 34 trucks containing essential supplies such as food, water, and medical resources were permitted to pass through the Rafah border crossing from Egypt over the weekend, this falls significantly short of Gaza's usual daily requirement of 400 to 500 trucks.
UNRWA, the UN agency responsible for Palestinian refugees, expressed serious concerns about the limited access to clean water, citing high risks of dehydration and waterborne diseases.
The ongoing conflict has displaced an estimated 1.4 million people in Gaza, with many relocating from the northern areas to the southern parts of the territory as advised by the Israeli military for their safety.
The population of Khan Younis in southern Gaza, which typically numbers around 400,000 people, has now surged to over a million, leading to crowded living conditions with families sharing homes or residing in tents.
Despite the influx of displaced residents, Israel continues its airstrikes on what it claims are Hamas military targets in the southern parts of Gaza.
This situation has prompted some of those who initially fled the northern regions of Gaza to return due to the dire conditions in the south, according to the United Nations.
Additionally, the World Health Organization has issued a warning, stating that evacuating patients from hospitals in northern Gaza has become exceptionally challenging.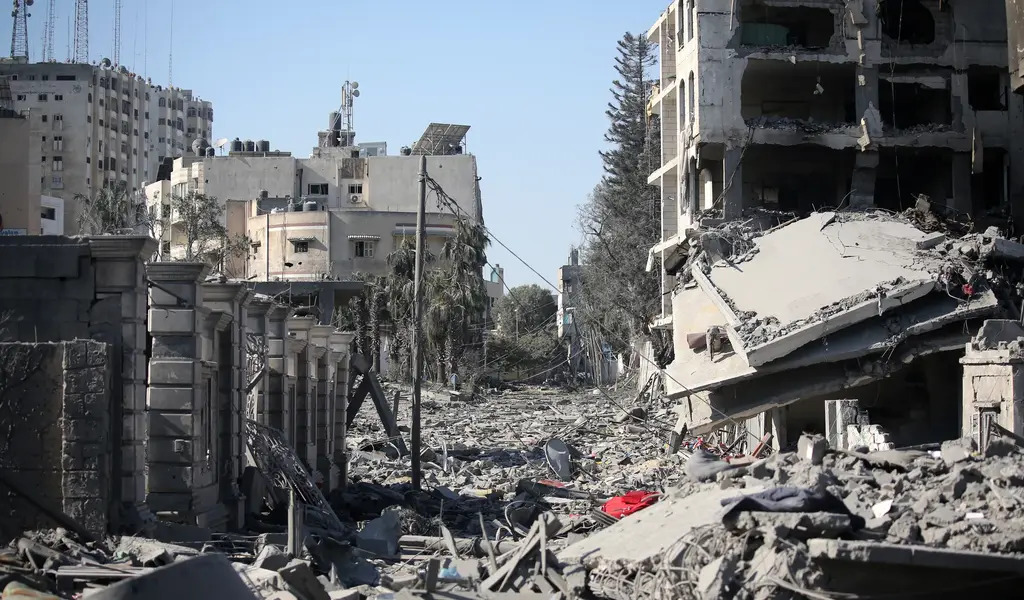 Will Israel Invade Gaza?
Israel's stated objective is the destruction of Hamas. Defense Minister Yoav Gallant stated that the next phase of the operation in Gaza, potentially a ground offensive, could last for a few months, with the ultimate goal of eradicating Hamas.
To achieve this objective, Israel has mobilized significant military forces, including tens of thousands of soldiers along the Gaza perimeter fence, along with tanks and artillery.
The country has also called up approximately 300,000 reservists to supplement its standing force of 160,000.
Hamas, on the other hand, is estimated to have around 25,000 members in its military wing, known as the Izzedine al-Qassam Brigades.
Israel's military strategy involves a barrage of strikes on hundreds of targets within Gaza.
These targets include Hamas's extensive network of underground tunnels, which house bunkers for leaders and serve as operational headquarters.
Hamas has claimed that these tunnels extend over 310 miles, with many entrances concealed within civilian structures like houses, mosques, and schools.
Israeli forces will likely avoid direct tunnel combat unless necessary, opting to use explosives to collapse the tunnels.
The challenge for Israeli troops lies in the urban combat within densely populated areas.
It is expected that Hamas will employ booby traps and improvised explosive devices at key entry points and along narrow streets.
Recently, the Israeli military reported the death of one Israeli soldier and several injuries during a raid into Gaza aimed at locating hostages and clearing the path for a ground assault.
International leaders, including those from the US, UK, Canada, France, Germany, and Italy, have expressed their support for Israel's right to defend itself against terrorism.
They have also emphasized adherence to international humanitarian law, particularly the protection of civilians in the conflict.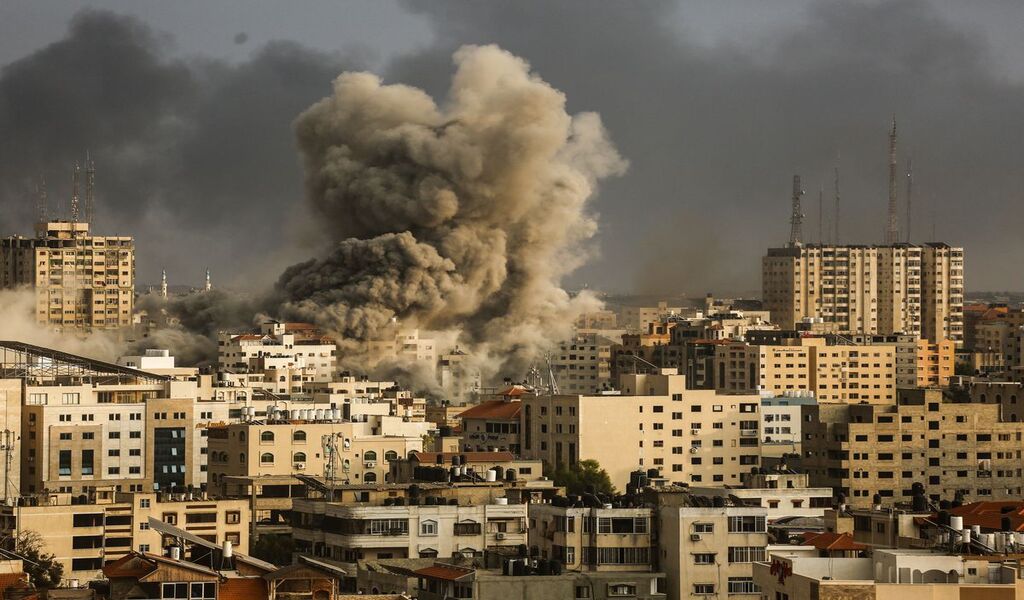 What Is Hamas & What Does It Want?
Hamas is a Palestinian militant organization that has governed the Gaza Strip since 2007.
The group is openly committed to Israel's destruction and aims to establish an Islamic state in its place.
Hamas has engaged in multiple conflicts with Israel since it came to power.
It has launched thousands of rockets into Israel or permitted other militant groups to do so, in addition to carrying out various lethal attacks.
In response, Israel has conducted numerous airstrikes targeting Hamas.
In 2008 and 2014, Israel also deployed ground forces in Gaza.
Since 2007, Israel, along with Egypt, has imposed a blockade on the Gaza Strip, citing security concerns as the reason.
Hamas, or its military wing, the Izzedine al-Qassam Brigades, is designated as a terrorist group by Israel, the United States, the European Union, the UK, and several other nations.
Iran provides support to Hamas, including funding, weapons, and training.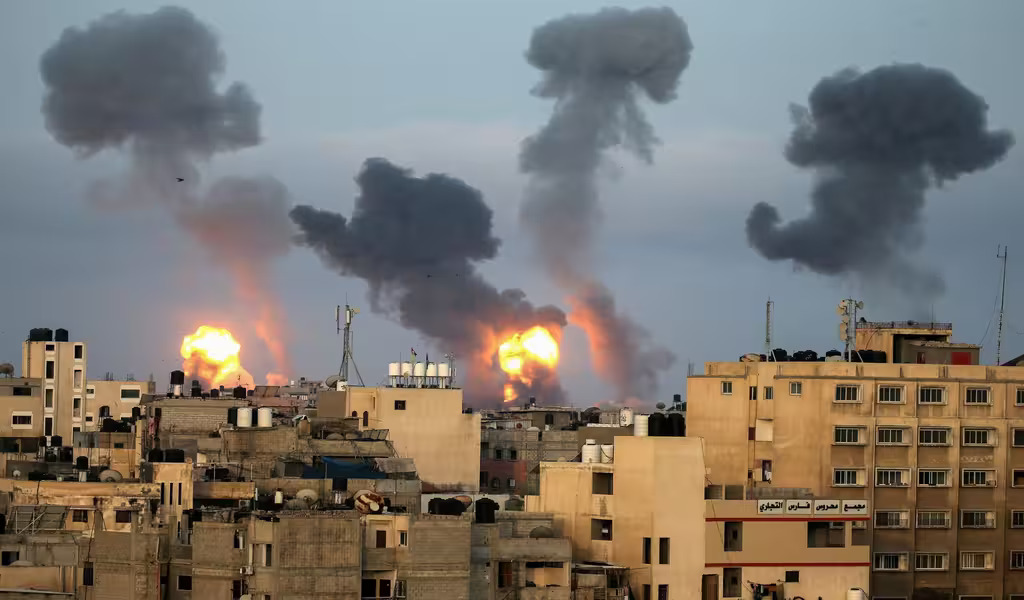 What Was The Hamas Attack On Israel?
On October 7, a significant incident occurred when hundreds of Hamas militants breached the heavily fortified perimeter fence, infiltrating southern Israel.
This attack, which involved landing by sea and using paragliders, marked one of the most serious cross-border incidents Israel had faced in decades.
During this operation, the militants killed approximately 1,400 people, the majority of whom were civilians, in a series of attacks on military installations, kibbutzim, a music festival, and took hostages back into Gaza.
It was particularly surprising that Israel's security services did not anticipate the attack, given their substantial resources, as noted by the BBC's security correspondent, Frank Gardner.
The incident occurred during a period of heightened tensions between Israelis and Palestinians, and this year had seen record levels of Palestinian casualties in the Israeli-occupied West Bank, which might have motivated Hamas to launch such an operation.
Hamas may have aimed to achieve a significant propaganda victory to bolster its popularity among ordinary Palestinians.
Additionally, the capture of Israeli hostages was likely intended to exert pressure on Israel to release a portion of the estimated 4,500 Palestinians held in Israeli prisons.
According to the Israeli military, there are 222 people currently held in Gaza, including 20 children and at least 10 individuals aged over 60, along with soldiers taken as hostages.
MORE RELATED NEWS:
US rejects Israel-Gaza ceasefire as Hamas released 2 female hostages
LEGEND LOST: Veteran Indian Spinner Bishan Singh Bedi Died at the age of 77
Israeli and Hamas Troops Clash on the Ground as the Death Toll in Gaza Rises to 5,087