US rejects Israel-Gaza ceasefire as Hamas released 2 female hostages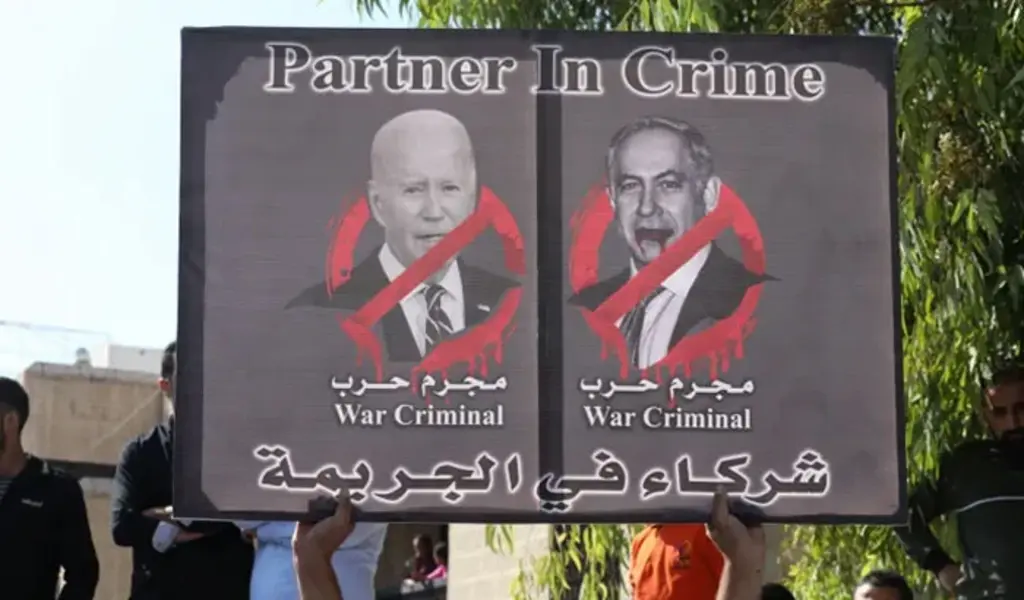 (CTN News) – In rejecting demands for a ceasefire in the Gaza conflict, the United States cautioned that such an outcome would be advantageous for Hamas and provide them with a chance to regroup.
Matthew Miller, a spokesman for the State Department, stated that in the event of an armistice, Hamas would be able to regroup and resume its terrorist attacks against Israel.
His emphasis was on the precarious security situation in Israel as a result of Hamas's ongoing attacks, which made it difficult to accept a ceasefire. Concurrently, the European Union (EU) is contemplating implementing a humanitarian pause in the conflict to facilitate the distribution of assistance to the regions impacted.
Josep Borrell, the chief foreign policy officer of the European Union, anticipated that leaders of the EU would endorse this humanitarian respite to facilitate the delivery of vital humanitarian aid and provide solace to displaced people.
In addition, the White House has stated that it is closely monitoring an increase in missile and drone attacks by Iranian-backed proxy groups against US military bases in Iraq and Syria.
John Kirby, a spokesman for the White House, stated that President Biden has instructed the Department of Defence to make necessary preparations and responses in anticipation of future strikes. The escalation of these attacks has generated substantial apprehension regarding the possibility of additional deterioration in the days ahead.
Over the past two weeks, President Biden has deployed additional naval assets to the Middle East in response to the increased threat. Two aircraft carriers, additional warships, and roughly 2,000 Marines are included.
Attacks on United States forces have increased in frequency since the Israeli conflict began on October 7, which was instigated by Hamas's incursion into southern Israel.
The involvement of Iran in these attacks is a matter of significant concern. Although cognizant of Iran's endeavor to preserve plausible deniability, US officials are resolute in their determination to confront any challenges that may arise regarding threats to American interests in the region.
The United States is actively monitoring and preparing for potential developments as the situation remains fluid. Simultaneously, Israeli forces engage in ground skirmishes with Hamas and continue to bombard the Gaza Strip with airstrikes; over 436 people have been slain in Israeli aerial attacks.
The majority of casualties transpired in the densely populated southern region of Gaza; however, the conflict extended beyond Gaza, encompassing southern Lebanon, where Israeli aircraft carried out strikes. Furthermore, Palestinians and Israeli forces engaged in combat in the occupied West Bank.
As civilians in Gaza run out of food, water, and shelter, the humanitarian situation in Gaza has prompted the United Nations to state grave concern. While a certain degree of assistance reaches Gaza, it is significantly insufficient to effectively tackle the crisis.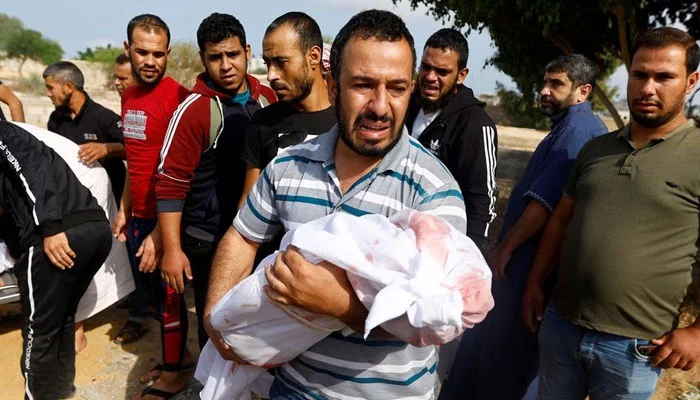 According to Gaza's health ministry, the Palestinian death toll continues to escalate, with over 5,087 Palestinians killed in two weeks of Israeli airstrikes, including 2,055 children.
The present Israeli bombardment was instigated by a transboundary assault carried out by Hamas militants against Israeli communities on October 7, which led to both human casualties and the abduction of hostages.
Clashes in Gaza have been reported by both Israel and Hamas.
According to Israeli reports, its ground forces executed restricted incursions to engage Palestinian gunmen, whereas airstrikes were concentrated on locations where Hamas was thought to be making preparations for possible assaults.
Rear Admiral Daniel Hagari, a spokesman for the Israeli military, explained that these operations targeted terrorist groups and gathered intelligence on Hamas hostages.
Furthermore, the trajectory of such an invasion remains ambiguous.
With assistance from Iran, Hamas has amassed a formidable armament, and Israeli forces would run the risk of becoming entangled in combat with a group that has constructed an extensive network of tunnels called the "Gaza Metro" by Israeli troops in a densely populated urban environment.
Hagari stated in a briefing, "Israeli tank and infantry forces conducted raids throughout the night." He stated, about incursions that penetrated "deep" into Gaza, "These raids are raids that eliminate terrorist squads preparing for the next phase of the conflict."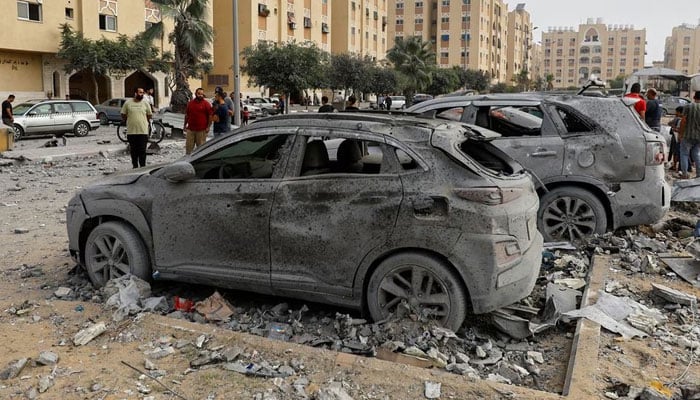 The interior ministry of Rafah, which is controlled by Hamas, received word of an Israeli airstrike in the Al-Saudi and Janina neighbourhoods, close to the southern border with Egypt.
Drone assault
The armed branch of Hamas, Izz el-Deen al-Qassam Brigades, announced in a statement on Sunday that its members had engaged an Israeli armoured force in southern Gaza, east of Khan Younis.
"Fighters engaged with the infiltrating force, destroying two bulldozers and a tank and forced the force to withdraw, before they returned safely to base," according to the report.
It announced on Monday that two Israeli military posts located in southern Israel had also been targeted by its drones. According to the Israeli military, two identified drones attempted to enter Israel from Gaza but were thwarted.
Israel has declared that its military campaign against Hamas will surpass all previous endeavours, but the Palestinian organisation has previously demonstrated its ability to surprise it and will be engaged in combat with potent weaponry in a dense urban environment.
What atrocities lie in store for Israel within Gaza?
Israel's bunker-buster bombs and high-tech Merkava tanks will face a vast network of deep tunnels, booby traps, and weapons, including Russian-made Kornet anti-tank missiles, according to the outcomes of Israeli incursions in 2008 and 2014.
The conflict continues to be extremely volatile and shows no indications of abating. Along its Gaza border, Israel has accumulated tanks and soldiers, but the timing of a possible ground invasion is uncertain.
A vast network of tunnels traverses densely populated urban regions where the conflict is being waged. Concerns have been expressed by the international community, including the United States, regarding the escalating violence.
Aid provision to those impacted by the conflict is a challenge for humanitarian organisations, despite the United Nations' demand for an immediate cessation of hostilities.
Given the dynamic nature of the situation in the region, there is increasing apprehension that the Israel-Hamas conflict may escalate into a more extensive regional dispute.
Related CTN News:
LEGEND LOST: Veteran Indian Spinner Bishan Singh Bedi Died at the age of 77