China Launches 19th Asian Games in Spectacular Hangzhou Ceremony
(CTN News) – The 19th Asian Games officially commenced in Hangzhou with a vibrant opening ceremony, led by Chinese President Xi Jinping. The event, which boasts more athletes than the Olympics, had been delayed for a year due to China's former zero-Covid policy.
Over 12,000 athletes representing 45 nations and territories will participate in 40 different sports during this two-week sporting extravaganza.
The opening ceremony, held at the impressive 80,000-seat Hangzhou Olympic stadium, also known as the "Big Lotus," was attended by numerous world leaders, including Syrian President Bashar al-Assad and International Olympic Committee President Thomas Bach.
The ceremony's theme centered around water and celebrated Hangzhou's rich history and landscape while acknowledging its status as a hub for China's tech industry. A "digital torch bearer" made a striking entrance, projecting onto a large screen behind the Games cauldron.
This event holds significance for China as a post-pandemic soft-power exercise, aiming to revitalize its image as a sporting and business destination after international events were largely canceled during the pandemic.
However, tensions arose prior to the Games between China and India over the participation of three Indian martial arts fighters, resulting in the cancellation of India's sports minister's visit to the city. China denied claims that the trio had been barred from entering the country.
North Korean athletes and those from Taiwan received a warm reception as they participated in their first major international competition since the pandemic.
China is the overwhelming favorite to top the medals table, with Japan and South Korea expected to vie for second place. The Games feature a wide range of sports, including esports making its debut as a medal event, potentially paving the way for inclusion in the Olympics. Regional specialties like dragon boat racing, wushu, and kabaddi will also be showcased.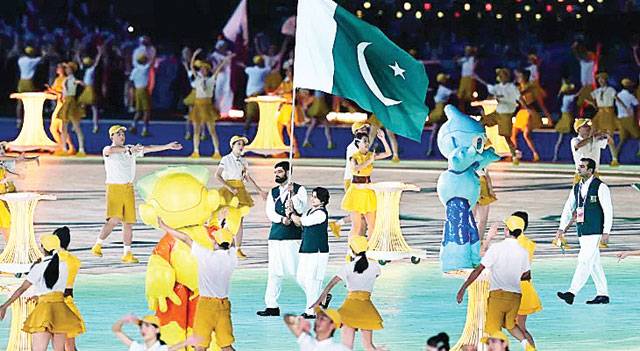 Furthermore, nine sports, including boxing, breakdancing, and tennis, will serve as Asia qualifiers for the upcoming Paris Olympics, enhancing the Games' significance on the global stage.
The 19th Asian Games, with a focus on inclusivity, provide an opportunity for athletes from various disciplines to shine. The Games have already seen action in sports like football, cricket, volleyball, and table tennis, with teams from India and Pakistan making notable progress despite weather-related disruptions.
With 54 venues, including 14 newly constructed ones, spread across Hangzhou and other cities, this edition of the Asian Games promises to be a memorable and diverse sporting spectacle.