China Issues Navigation Warning for South China Sea Military Exercises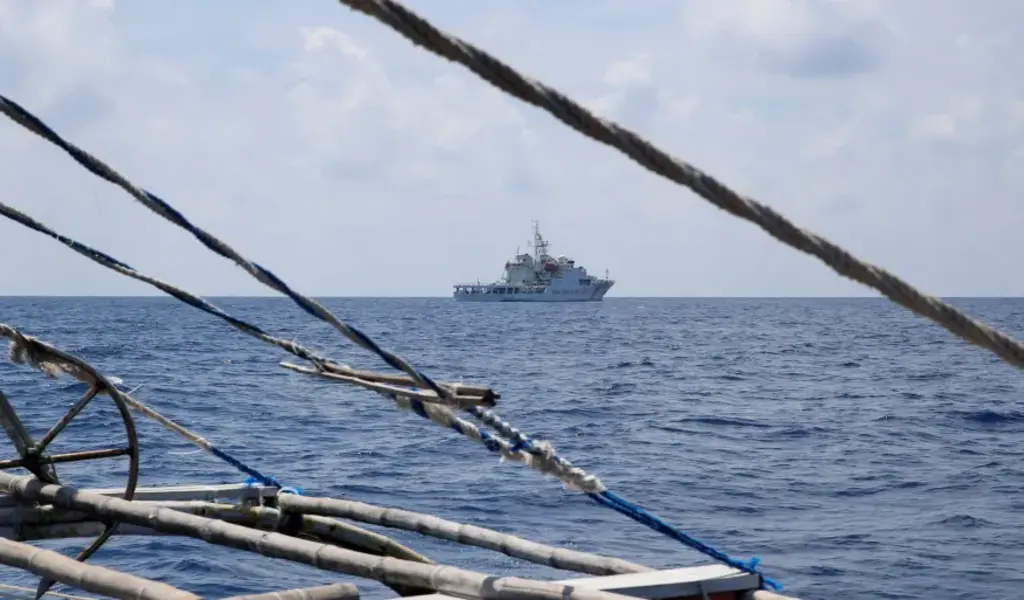 (CTN News) – The Chinese government has warned ships to avoid certain areas of the South China Sea due to upcoming military drills.
Warnings were issued by the Guangdong Maritime Safety Administration for the hours of 6 am to 11:30 am and 6 pm to 9:30 pm UTC on September 28.
According to state media outlet CCTV, "military exercises will be conducted in some waters of the South China Sea and navigation is prohibited." The report was vague about the precise location of the drills.
China's nine-dash line in the South China Sea is contentious because it encompasses nearly the whole sea.
Tensions have been rising with the Philippines recently over the disputed islands of Second Thomas Shoal and Scarborough Shoal, where Chinese and Philippine claims overlap.
Both lie within the 200-nautical-mile (approximately 370-kilometer) Exclusive Economic Zone (EEZ) claimed by Manila under the United Nations Convention on the Law of the Sea (UNCLOS), which gives the coastal state the sole right to explore and exploit the area.
Beijing seized Scarborough Shoal from Manila in 2012 following a protracted confrontation, and this week the Philippine coastguard dismantled a 300-meter floating barrier that China had constructed to prevent access to the shoal by fishing vessels.
The Chinese coastguard denied that account of events late on Wednesday, stating instead that the barrier had been set up on Friday after a Philippine vessel had entered the region "illegally" and then taken down the day after.
In addition, I'd want to stress again. At a routine press briefing, Wang Wenbin, a spokesperson for the Chinese Foreign Ministry, referred to Scarborough Shoal by its Chinese name, Huangyan Island, and asserted that China has "inherent sovereignty" over the island. The locals in Manila call it "Bajo de Masinloc."
China's Southern Theater Air Force Night-time Exercises
The rocky outcrop, which is a popular fishing spot, has been a source of tension for decades.
The shoal is located about 120 nautical miles (about 222 km) from the Philippine island of Luzon and 594 nautical miles (about 1,100 km) from China's southern island of Hainan; both countries claim control over it. Since the conflict in 2012, the Chinese coast guard has remained in the area.
There have been reports of harassment by Chinese ships in waters claimed by Brunei, Malaysia, and Vietnam, all of which are Southeast Asian countries.
Early Thursday morning, Chinese state media said that several bombers from the Southern Theatre Air Force, which is responsible for the area around the South China Sea, had conducted nighttime operations the previous day.
The report did not provide any specifics on the locations of the drills.