India row after LGBTQ Couple Marry in Sikh Temple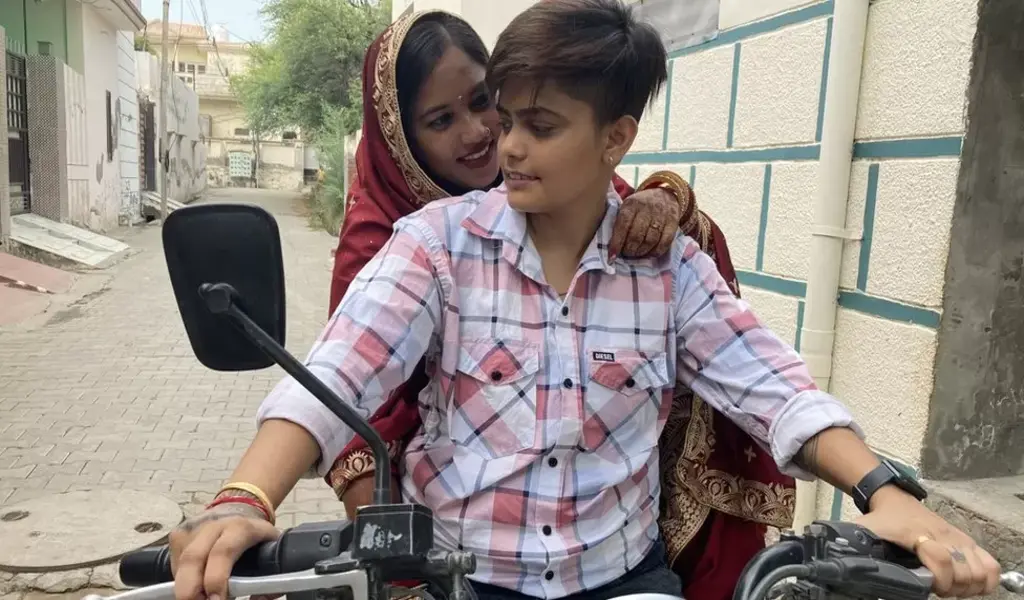 (CTN News) – The recent wedding of an LGBTQ couple in the northern state of Punjab has made news and sparked controversy as India awaits the ruling of the Supreme Court on legalising same-sex marriage.
Dimple, 27, who prefers the masculine pronoun, and Manisha, 21, who prefers the feminine, wed on September 18 with the approval of their families in the city of Bathinda; this is extremely progressive in a country like India.
What made their union even more extraordinary was that it was performed in a gurdwara, a Sikh temple, with the bride and groom carrying out all of the customary ceremonies.
Some religious officials, including the highest priest in Sikhism Giani Raghbir Singh, have spoken out against the wedding, arguing that same-sex marriage is against Sikh ideals.
He called the marriage of two women in front of the holy Sikh scripture, the Guru Granth Sahib, "a severe moral and religious violation" and ordered the Bathinda gurdwara committee to temporarily remove Hardev Singh, the priest who performed the ceremony, and three others from their positions at the gurdwara.
Hardev Singh has been demoted since then. He justified his actions by saying he didn't notice the bride and groom were both women because one of them was wearing a turban.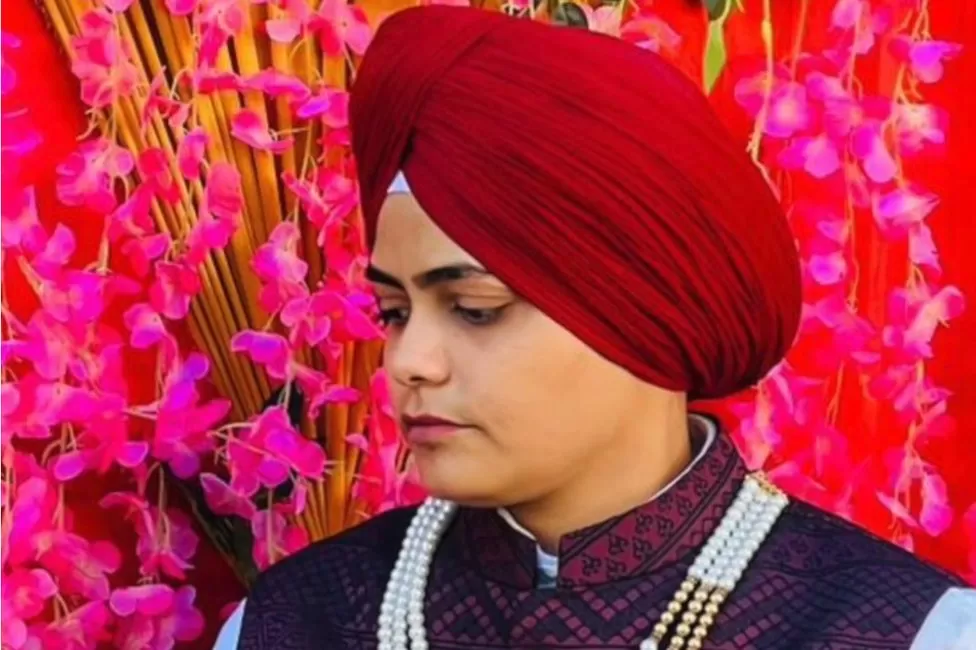 Dimple has disputed this, saying that they had shown the gurdwara copies of their identification documents, thus they should have known who they were.
Dimple is from the Mansa district, and Manisha is from Bathinda; both are rather out-of-the-way places where LGBTQ+ issues are not commonly discussed. They met at a garment factory in Zirakpur, a town near Punjab's capital Chandigarh, where Dimple, an upper-caste Jatt Sikh, and Manisha, a Dalit Hindu, were both employed.
They were much like any other newlyweds I've ever met when I ran into them a few days after their wedding. Nearly seventy of the couple's closest relatives attended the Anand Karaj (the Sikh wedding ceremony), as the pair told me.
Dimple wears a maroon turban and a flower garland for his wedding, as is common for Sikh grooms. Manisha, Dimple's bride, wears a maroon and gold tunic, salwar pants, a silk scarf and several red bangles.
Dimple, who wears largely shirts and pants and keeps his hair short, claims that his parents supported him and 'extended their support, expressing satisfaction in his happiness' when he told them he wasn't interested in boys.
He considered gender reassignment surgery as a child but ultimately decided against it after consulting a doctor and hearing his parents' fears about the potential outcomes.
He first learned about the LGBTQ+ community in 2017 after relocating to Zirakpur for work. "There, I met like-minded friends who understood my situation, and I also gained awareness from YouTube," he explains.
Dimple claims that Manisha wasn't his initial romantic interest. For five years, I was in a committed relationship with a woman. We ended things earlier this year. After that relationship ended after three to four months, I dated someone else.
Manisha, a friend and coworker at the time, mediated conflicts between him and his girlfriend frequently.
It was then that I realised Manisha might be the ideal life mate for me. I think she liked me since we became closer and had more in-depth conversations. So, as of a month ago, we're a couple," Dimple explains.
Manisha claims that he proposed to her over the phone three or four days into their relationship, and that she enthusiastically accepted. To paraphrase Helen Keller, "A woman needs a life partner who understands her, respects her, showers her with love, and treats her like a child."
However, it took some convincing before her parents would agree to her marriage to Dimple.
My mum said it's impossible to find a girl to marry. Eventually, I was able to persuade her that if she truly cared about my happiness, she would agree to my choice of spouse. When she finally gave in, she even convinced my dad.
The wedding date was set after the parents of the couple got together. Dimple's parents claim that they contacted the gurdwara priest in order to arrange a wedding according to Sikh custom because their son is a practising Sikh.
The couple claims they have always been open about their relationship and presents the marriage certificate issued by the Bathinda gurdwara committee as proof.
Although homosexuality was legalised in India this year, same-sex marriages are still not legally recognized. Multiple applications for marriage equality have been heard by the Supreme Court, and a decision is forthcoming.
While experts agree that it is not a crime, the lack of legal recognition for same-sex marriage in India means that Dimple and Manisha do not have the same legal protections as heterosexual married couples.
However, the Sikhism's highest religious organization, the Shiromani Gurdwara Prabandhak Committee, claims it is looking into the possibility of infractions of religious regulations.