California Governor Gavin Newsom Vetoes Bill To Include Caste In Anti-Discrimination Laws
(CTN NEWS) – In a significant setback for activists against caste discrimination in California, Governor Gavin Newsom vetoed a bill on Saturday that aimed to add caste to the list of protected categories under the state's existing anti-discrimination laws.
Newsom justified his decision by labeling the bill as "unnecessary," stating that California's current laws already prohibit discrimination based on various factors such as sex, race, religion, and more.
Caste discrimination, primarily associated with India and Hinduism, has far-reaching implications that extend beyond geographical and religious boundaries.
While India officially banned caste discrimination over seven decades ago, the bias continues to persist, even within diaspora communities, particularly against Dalits, often referred to as "untouchables."
Reports of violence, discrimination, and marginalization against Dalits in the United States have shed light on the urgent need to address caste-based discrimination.
California, home to one of the largest South Asian populations in the United States, has been a focal point for the anti-caste discrimination movement, particularly in the Silicon Valley, where a substantial number of South Asian immigrants work in the tech sector.
Aisha Wahab's Pioneering Effort to Combat Caste Discrimination in California
State Senator Aisha Wahab, the first Muslim and Afghan American woman elected to the state legislature, authored the bill in an effort to expand California's civil rights laws to include caste as a protected category.
The bill sought to broaden the definition of "ancestry" to encompass "lineal descent, heritage, parentage, caste, or any inherited social status."
The bill sparked intense debates within California's South Asian community, with a public hearing this summer drawing hundreds of people, both in support and opposition.
Opponents, such as the nonprofit Hindu American Foundation, argued that the law unfairly targets Hindus and perpetuates negative stereotypes.
Additionally, Republican state senators Brian Jones and Shannon Grove voiced concerns about potential racial profiling and frivolous lawsuits against businesses.
Senator Wahab defended the bill, emphasizing the importance of extending legal protection to marginalized communities that are often overlooked.
She argued that the expansion of California's anti-discrimination laws would safeguard vulnerable individuals and promote equality.
In 2020, Cisco became the first U.S. company to face a lawsuit related to caste discrimination when two high-caste Indian managers were accused of discriminating against a Dalit engineer.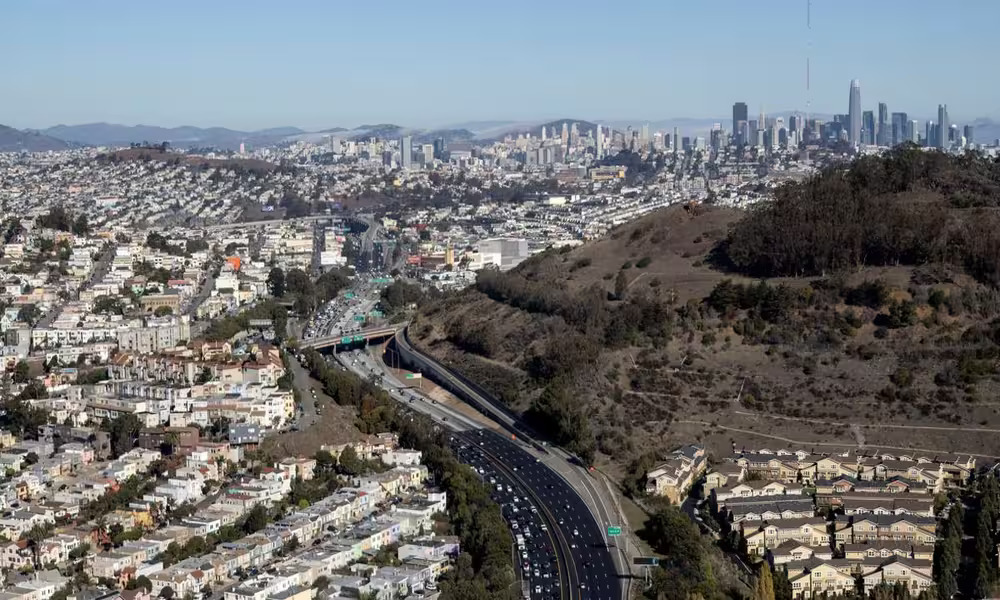 The Ongoing Battle Against Caste Discrimination: Progress and Setbacks
Cisco's argument that the engineer was not part of a protected class stirred controversy. While the California Civil Rights Department dismissed the case against the managers earlier this year, they continue to investigate the company.
In response to the activism of Dalit advocates, both Google and Apple updated their employee handbooks to explicitly include caste as a protected group. California State University and the city of Fresno also took significant steps to ban caste discrimination.
Proponents of the bill, including the founder of the Oakland-based Equality Labs, Thenmozhi Soundararajan, launched a hunger strike in September to push for its passage.
Soundararajan, who is Dalit, emphasized the importance of addressing caste bias across various aspects of life, including employment and housing. She highlighted the urgency of ensuring human dignity, reconciliation, and freedom for the affected communities.
While the bill's veto was a setback for the anti-caste movement in California, it has already gained momentum elsewhere in the United States.
Seattle became the first U.S. city to ban caste discrimination earlier this year, and Ivy League institutions like Brown University, Harvard, and Brandeis have also introduced specific protections against caste discrimination.
Senator Wahab's message to the state assembly summarized the essence of the struggle:
"Caste systems are a social hierarchy that limits human potential, crushes the spirit, and causes intergenerational trauma that spans centuries." The fight against caste discrimination continues, transcending borders and boundaries.
RELATED CTN NEWS:
U.S. President Joe Biden Offers Support To Israel After Hamas Attack
Pakistan To Receive Next Tranche Of $3 Billion IMF Loan Despite Challenges And Deadline Delays
Double 6.3-Magnitude Earthquakes Ravage Western Afghanistan, Death Toll Uncertain