Double 6.3-Magnitude Earthquakes Ravage Western Afghanistan, Death Toll Uncertain
(CTN NEWS) – A devastating series of powerful earthquakes has rocked western Afghanistan, leaving hundreds feared dead and causing widespread destruction.
The United Nations has reported a death toll of more than 320 people, but local Taliban officials suggest the number is much higher.
According to a local Taliban official speaking to The Guardian, "The number of martyred people is massive, with many still under the rubble. The Islamic Emirate is doing its best to help people, but we will need help."
The United States Geological Survey (USGS) issued a preliminary report indicating seven earthquakes in the region, including a 5.9-magnitude earthquake 21.7 miles north-north-west of Herat.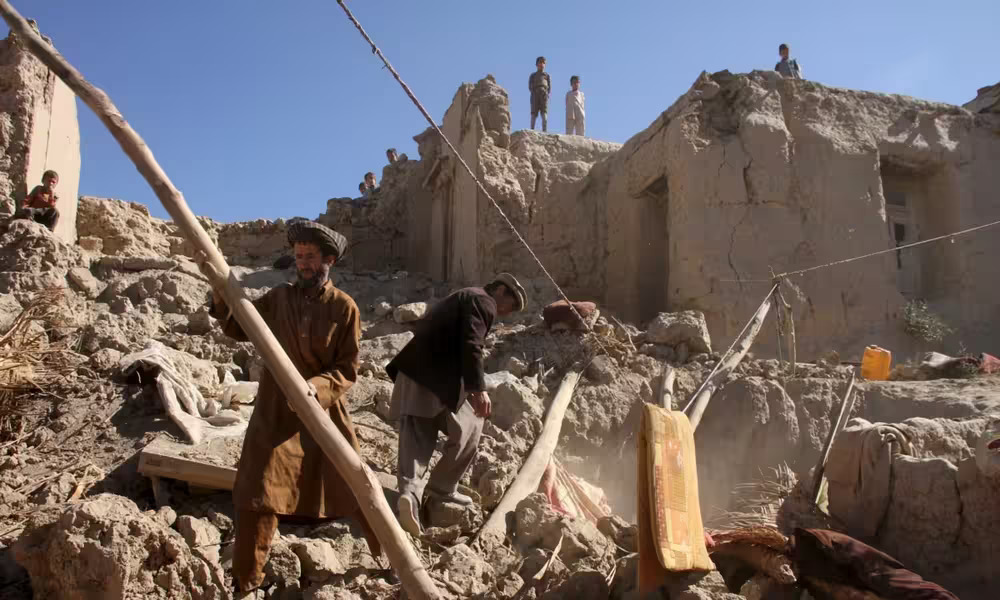 Double 6.3-Magnitude Earthquakes Devastate Zindah Jan, Herat Province
A 6.3-magnitude earthquake 20.5 miles north-north-east of Zindah Jan, and another 6.3-magnitude earthquake 18 miles north-north-east of Zindah Jan, located approximately 26 miles west of Herat city.
Footage from Herat province paints a grim picture of the aftermath, with villages reduced to rubble, and locals desperately attempting to rescue those trapped beneath.
Dawood, a resident of the severely affected Zindah Jan district, shared his harrowing experience: "Dozens of villages are completely destroyed, and hundreds of people are under the rubble. More than 400 people were living there until this morning. A catastrophe is unfolding here."
Local governor Noor Ahmad Islamjar confirmed that "a high number" of people have perished in the district, as more than 10 villages have been reduced to ruins.
He issued a plea for assistance, urging people to help those in the affected villages and calling on donors and pharmacies to support the local hospital with much-needed medicine.
Herat regional hospital has been overwhelmed by the influx of injured individuals from across Herat and nearby provinces. The 600-bed hospital reached capacity by the afternoon local time, forcing dozens of people to receive treatment outside.
Residents recount scenes of panic as the earthquakes struck. Esmail, a resident of Herat city, shared his experience: "It was around 11 am, and I was shopping at a market when it began.
People hurriedly rushed outside. I had barely stepped out, and then another earthquake struck. It was shorter in duration than the previous one.
And then yet another followed. That's when I decided to head home. The next quake hit while I was outside my house, causing a wall to collapse on my 12-year-old cousin."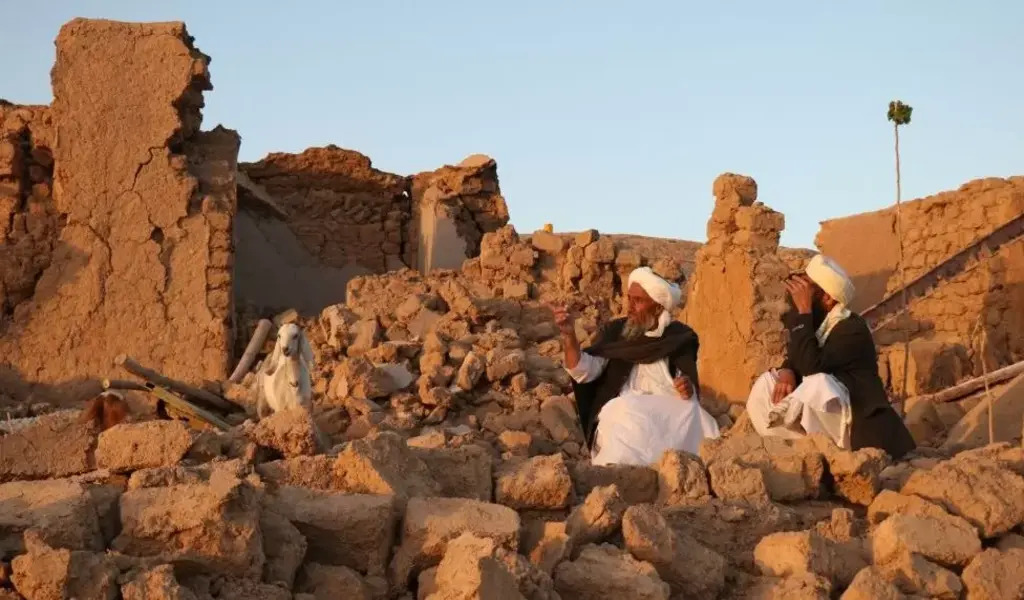 Aftermath and Challenges
The impact of the earthquake was felt in neighboring provinces, including Farah and Badghis, as well as some Iranian towns near the border.
Rumors of another powerful earthquake circulating on social media caused panic in Herat city, leading residents to seek refuge in public parks and streets throughout the evening.
Telephone connections remained down, hindering efforts to obtain precise information from the affected areas.
This disaster comes just over a year after a powerful earthquake struck eastern Afghanistan in June 2022, resulting in significant casualties and widespread damage.
Afghanistan, situated near the convergence of the Eurasian and Indian tectonic plates, is prone to seismic activity, particularly in the Hindu Kush mountain range.
The earthquake has added to the challenges facing Afghanistan, which is already grappling with a severe humanitarian crisis following the withdrawal of foreign aid after the Taliban's return to power in August 2021.
The full extent of the damage and the number of casualties is yet to be determined, but urgent international assistance will likely be required to address the immediate and long-term needs of the affected communities.
RELATED CTN NEWS:
Why Does Pakistan Intend To Expel Undocumented Afghan Nationals?: What You Need To Know
American Tourist Arrested For Vandalizing Roman Statues At Israel Museum
Donald Trump's New York Fraud Trial Persists As Appeals Court Rejects Bid To Halt Proceedings