Bank Of Canada To Reveal First Glimpse Into Interest Rate Policy Deliberations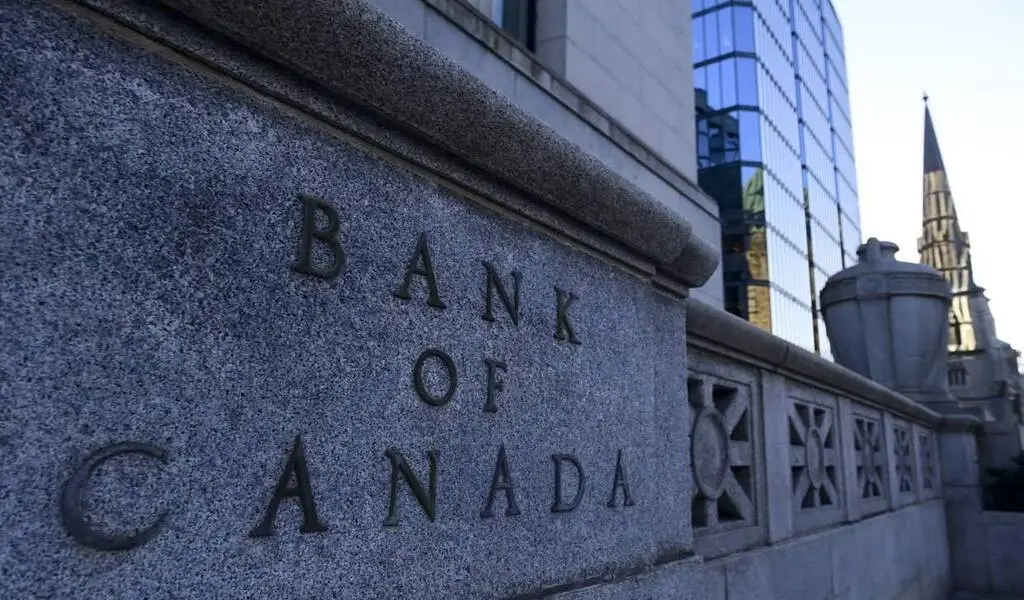 (CTN NEWS) – TORONTO –  The Bank of Canada will summarize its discussions at its most recent meeting to determine interest rates, providing the public with a first-hand account of what goes on behind closed doors.
To increase transparency over how its choices are made, the bank declared last year that it would begin providing these summaries approximately two weeks after making interest rate decisions.
The International Monetary Fund, which recently evaluated central bank policies worldwide and said that Canada "sets a high benchmark" for transparency but may still make some changes, requested that action.
READ MORE: Queen Elizabeth's Image To Be Replaced On A$5 Banknotes 
The summary will detail what happened at the bank's most recent policy meeting, which ended on January 25 with the news that the bank had chosen to raise its benchmark rate by 25 basis points to 4.5 percent.
It will be released at 1:30 p.m. local time in Ottawa.
The bank decided to increase lending rates at its eighth consecutive policy meeting, increasing the cost of borrowing for Canadian individuals and businesses.
Many central banks worldwide have been doing that for years, even though the summary is the first time the Bank of Canada would allow Canadians a glimpse behind the curtain at its decision-making process.
Three weeks after policy decisions are made, the Federal Reserve, the Bank of Canada's counterpart in the United States, releases the minutes of its meetings.
The Fed minutes often include information about who attended, what was discussed, who supported various policy positions, and even a count of those who voted in favor of and against the final rate policy.
More than 7,000 words make up the most current Fed minutes, covering the December meeting.
Although the Bank of Canada hasn't specified the structure or level of content for the discussion summary, it is anticipated that they won't be as thorough.
RELATED CTN NEWS:
Japan's Current Account Surplus Dropped To 8-Year Low In 2022
Ukrainian President Zelenskiy Wins NATO Jet Training Pledge On His Visit To London