Amazon Helps Communities In Turkey Affected By The Earthquake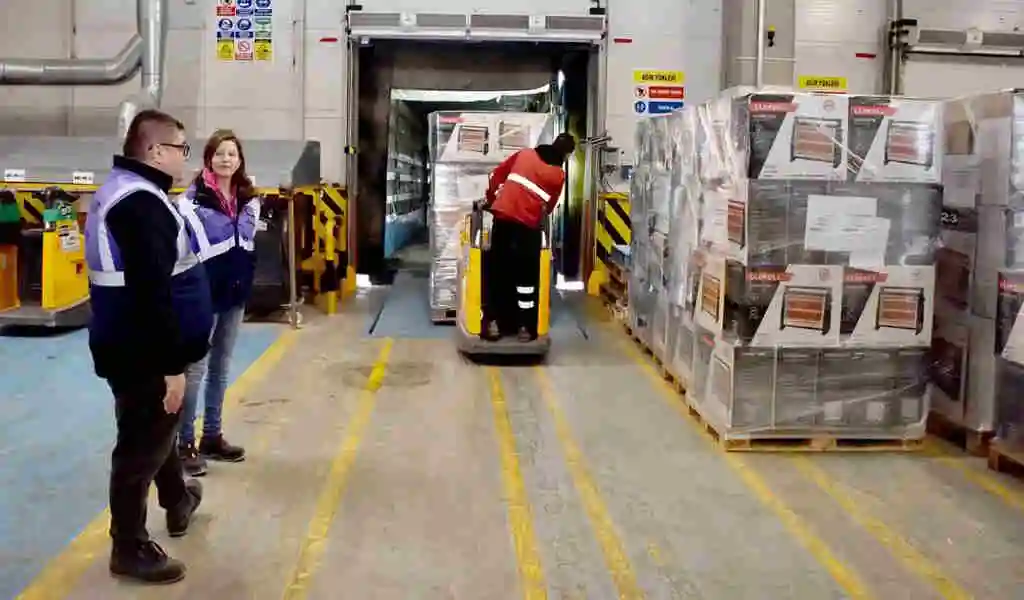 (CTN News) – The first shipment of Amazon relief items has been dispatched to earthquake-affected areas
Immediately following the devastating earthquake in Turkey, Amazon's fulfillment center in Istanbul received the first shipment of relief items donated by its customers.
A number of supplies are heading to Hatay Province, including heaters, blankets, and other items to aid first responders and assist victims in staying warm during the freezing temperatures.
Approximately 7,700 people were killed in the earthquake that struck on Monday morning, according to officials. Rescue operations are currently underway.
An Amazon donation page has been launched on Amazon's Turkey store for customers to donate to the cause. After the page was made live on Tuesday, customers donated more than 5,000 items to help earthquake victims within three hours.
It is believed that all of Amazon's nearly 2,000 workers in Turkey are safe and accounted for as of Tuesday morning.
As we continue to reach out to organizations on the ground and the Turkish government in order to learn more about what is needed in areas impacted by the earthquake, and to work with our partners to deliver relief items and logistical support, we will keep you informed.
The 6th of February
The incident took place just after 4 a.m. on Monday, February 6, when an earthquake of 7.8 magnitude struck Turkey and the surrounding area.
This caused widespread devastation in the region. According to local authorities, at least 2,600 people have died in the catastrophe, and the number is expected to rise as search and rescue operations continue.
Amazon has activated its disaster relief capabilities in order to help meet the immediate needs of the Red Crescent and other relief agencies.
Our fulfillment center in Istanbul is preparing to ship donated relief items to the affected areas.
Our donations will include blankets, tents, heaters, food, diapers, baby food, medicine, and other emergency items as the victims of the earthquake are also facing frigid winter conditions.
"This immediate delivery is just the beginning of Amazon's response," said Abe Diaz, head of Amazon's Disaster Relief program.
Throughout the coming days, we will work with local organizations and disaster relief groups to identify on-the-ground needs and make use of Amazon's logistics and delivery network to meet those needs."
In Turkey, Amazon employs approximately 2,000 workers, but does not have any facilities in the affected areas. Local leaders spent the day Monday ensuring that all staff and their families were safe and accounted for.
As part of our commitment to providing needed relief, we will continue to leverage our inventory, infrastructure, and teams.
SEE ALSO:
Bank Of Canada To Reveal First Glimpse Into Interest Rate Policy Deliberations