Why Does Pakistan Intend To Expel Undocumented Afghan Nationals?: What You Need To Know
(CTN NEWS) – Pakistan's government has issued an ultimatum, stating that all undocumented migrants and refugees, including hundreds of thousands of Afghans, must leave Pakistan by the beginning of next month, either voluntarily or through forced deportation.
Caretaker Interior Minister Sarfraz Bugti, citing a rising number of violent attacks, revealed that Afghan nationals were responsible for 14 out of 24 suicide bombings this year.
Here are the key details about the government's decision:
Why is the government taking this action?
Pakistan has experienced a significant increase in violence this year, primarily in the northwestern province of Khyber Pakhtunkhwa and the southwestern province of Balochistan, both bordering Afghanistan.
The government has alleged that the Afghan Taliban is providing sanctuary to militants affiliated with the banned Tehreek-e-Taliban Pakistan (TTP), which shares ideological alignment with the Afghan Taliban.
Since the TTP's rejection of a peace agreement with Pakistan in November, it has carried out over 300 attacks in Khyber Pakhtunkhwa this year alone.
The frequency and severity of these attacks have been on the rise, with recent attacks in Balochistan's Mastung city and Khyber Pakhtunkhwa's Hangu city resulting in over 60 casualties and numerous injuries.
Afghanistan, on the other hand, has denied these allegations, asserting that Pakistan's security concerns have no connection to Afghan refugees.
How has Afghanistan responded to the decision?
The interim Afghan government, led by the Taliban, strongly criticized Pakistan's announcement, describing it as "unacceptable."
Government spokesperson Zabihullah Mujahid urged Pakistan to reconsider its decision, emphasizing that Afghan refugees are not linked to Pakistan's security issues and that Pakistan should show tolerance towards them.
Pakistan sent a high-level delegation to Kabul for negotiations, marking the second such visit this year.
They urged the Afghan Taliban to enhance border controls along their shared 2,640km-long border, characterized by rugged mountains, densely forested valleys, and narrow rock passages, making it porous and challenging to control.
Is this the first time Pakistan has taken such action?
No, Pakistan has conducted similar operations in the past, although with limited success. In 2016, during a campaign, more than 600,000 Afghan immigrants, both registered and undocumented, returned to Afghanistan.
Human Rights Watch labeled it the "world's largest unlawful mass forced return of refugees in recent times."
In 2017, around 150,000 Afghans left, and in 2018, almost 50,000 Afghan citizens were expelled, following several deadline extensions, citing security concerns and allegations of TTP fighters using Afghan territory for attacks in Pakistan.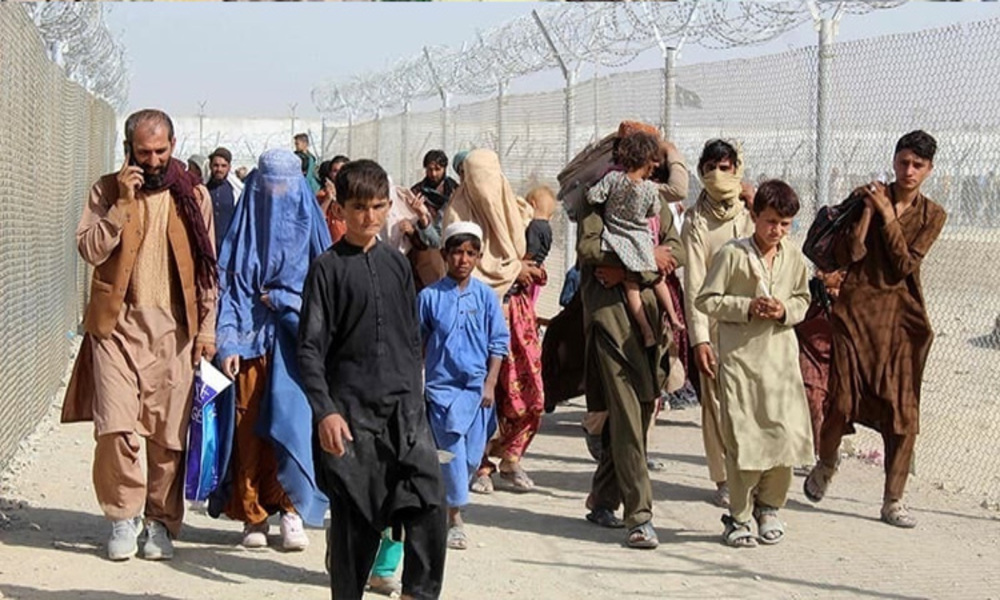 How many refugees are currently in Pakistan and where are they located?
Estimates suggest that over 95 percent of refugees in Pakistan, whether documented or undocumented, are Afghan nationals.
The initial influx of Afghan refugees began after the Soviet invasion of Afghanistan in 1979, resulting in over three million Afghans seeking refuge in Pakistan.
Over the years, many have returned to Afghanistan. The second wave occurred in 2001 following the U.S. invasion of Afghanistan post-9/11.
According to UNHCR, 1.3 million Afghan refugees reside in Pakistan, with 50 percent in Khyber Pakhtunkhwa province and 24 percent in Balochistan.
A report by Refugees International in July 2021 indicated that over 600,000 Afghans had fled to Pakistan since the Taliban takeover of Kabul in 2021.
How does the Pakistani government plan to expel those who do not leave voluntarily?
The government has not disclosed specific plans for the deportation of undocumented individuals. The Ministry of Interior Affairs will be responsible for identifying them, while regional police and the Federal Investigation Agency will carry out the deportations.
A task force will be established to initiate the crackdown after the November 1 deadline, and Afghans without proper documentation may be handed over to Afghan officials, unless they are wanted for suspected criminal activities by Pakistani authorities.
RELATED CTN NEWS:
American Tourist Arrested For Vandalizing Roman Statues At Israel Museum
Donald Trump's New York Fraud Trial Persists As Appeals Court Rejects Bid To Halt Proceedings
Israel Declares 'State of War Alert' As Gaza Militants Launch Deadly Rocket Barrage