Imprisoned Iranian Human Rights Activist 'Narges Mohammadi' Awarded 2023 Nobel Peace Prize
(CTN NEWS) – In a landmark decision that has reverberated around the world, Narges Mohammadi, an Iranian human rights activist, has been awarded the prestigious Nobel Peace Prize for 2023.
This honor recognizes her unwavering commitment to fighting against the oppression of women in Iran, despite the tremendous personal cost she has endured.
Currently incarcerated in Tehran's infamous Evin prison, this recognition sheds light on her tireless efforts and the broader struggle for human rights and freedom.
The Norwegian Nobel Committee, in making this announcement, emphasized the exceptional sacrifices made by Narges Mohammadi in her pursuit of justice and equality for women in Iran.
Committee Chairwoman Berit Reiss-Andersen lauded her "unshakeable courage" and acknowledged that her struggle had come at a significant personal price.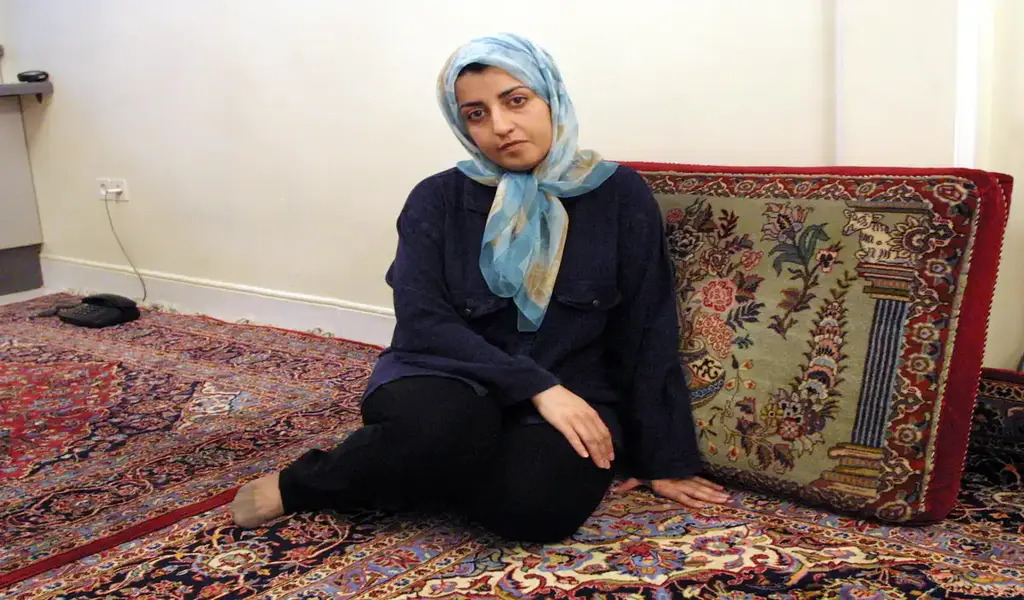 Narges Mohammadi's Imprisonment
Narges Mohammadi, 51, is serving a 10-year prison sentence in Evin prison. Her imprisonment, along with her numerous arrests and convictions, speaks volumes about the challenges faced by human rights activists in Iran.
Additionally, she has been sentenced to 154 lashes, highlighting the extreme measures taken by the Iranian authorities to suppress her voice.
The decision to award her the Nobel Peace Prize has not been without controversy. Iran's foreign ministry labeled it as "biased" and accused some European countries of having "interventionist and anti-Iran policies."
In contrast, world leaders, including U.S. President Joe Biden and French President Emmanuel Macron, have expressed support for Narges Mohammadi and called for her release.
The Nobel Committee's decision sends a powerful message to the Iranian government and the international community. It acknowledges the countless Iranians who have demonstrated against the oppressive policies targeting women and minorities.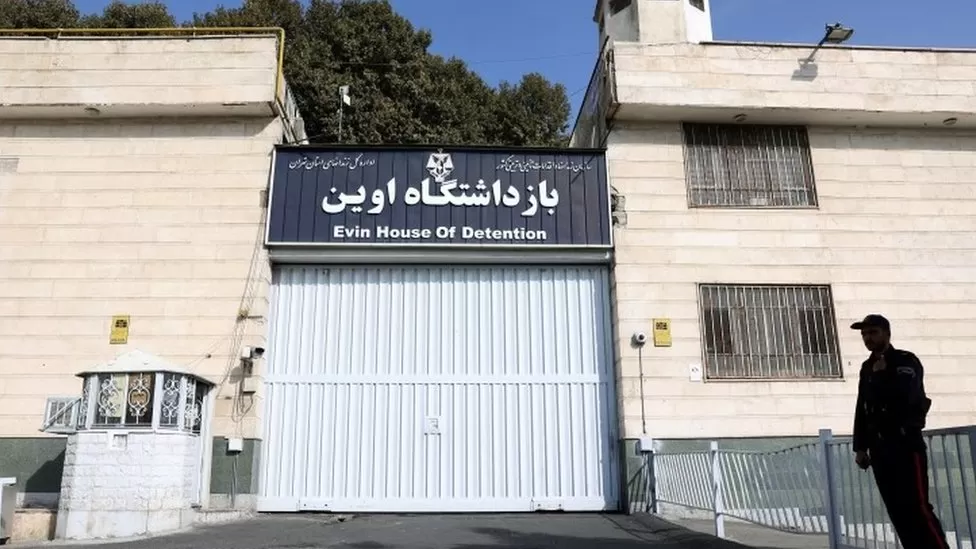 Narges Mohammadi's Nobel Peace Prize Recognition: A Symbol of Solidarity for Human Rights in Iran
The recognition of Narges Mohammadi's efforts symbolizes solidarity with those who seek freedom, equality, and human rights in Iran.
At the Nobel Peace Prize ceremony in Oslo, Berit Reiss-Andersen urged Iran to release Narges Mohammadi so that she could attend the event in December. However, given the Iranian authorities' track record, her physical presence at the ceremony appears unlikely.
The United Nations hailed the award as a testament to the bravery and determination of Iranian women, who continue to inspire the world with their resilience.
Nazanin Zaghari-Ratcliffe, a British-Iranian national who shared a cell with Narges Mohammadi, expressed her joy for her friend and commended her fearless fight for women's rights and against injustices within the Iranian judicial system.
Narges Mohammadi's son, Ali Rahmani, who has not seen his mother in eight years, was elated by the news. He stated, "This award belongs to the Iranian people. It is because of the protests," emphasizing the collective struggle for justice that his mother represents.
Narges Mohammadi's remarkable journey as a human rights defender and her commitment to advancing women's rights in Iran have earned her a well-deserved place among the BBC's 100 Women.
Her story is one of resilience, courage, and unwavering dedication to the principles of freedom and justice.
As the world celebrates her Nobel Peace Prize, it also stands in solidarity with Narges Mohammadi and all those who continue to fight for a more just and equal society in Iran.
The recognition of her extraordinary efforts serves as a reminder that the pursuit of human rights and freedom remains a universal cause worth championing.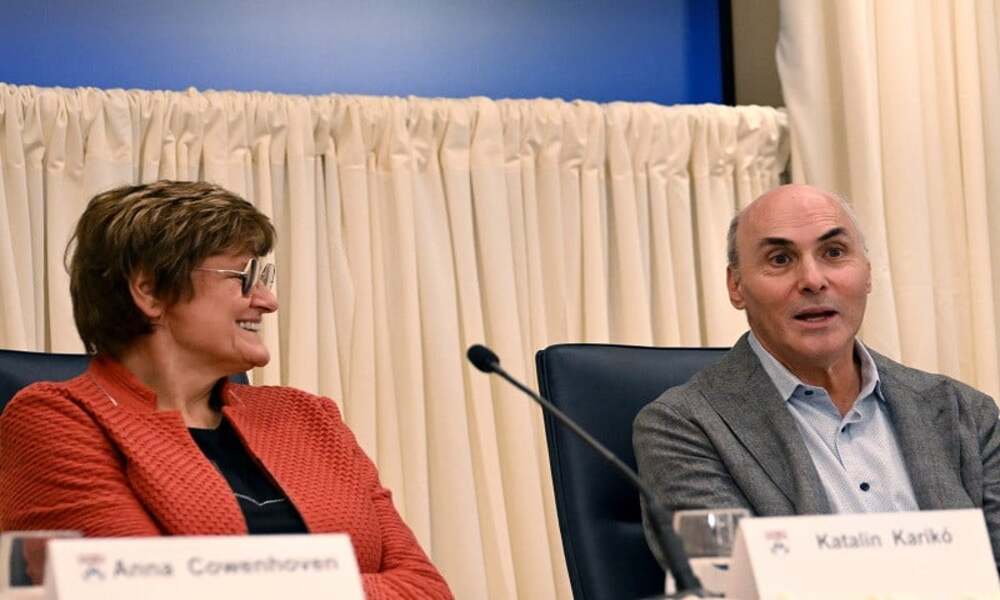 The Distinctive Nature of the Nobel Peace Prize and Recent Nobel Laureates in Other Fields
Unlike the majority of prizes conferred by Scandinavian institutions, the Nobel Peace Prize stands apart as it is bestowed by a select five-member Norwegian committee, chosen by the Norwegian parliament, in strict adherence to Alfred Nobel's directives.
The potential political motivations behind this accolade are consistently subject to intense scrutiny, with observers keen to decipher the committee's intended global message.
In the year 2023, an impressive 351 individuals were nominated for the Nobel Peace Prize, marking the second-highest number of nominees ever recorded by the organization.
Between the years 1901 and 2022, the Nobel Peace Prize was granted on 103 occasions.
Among the illustrious recipients of this honor are notable figures such as Malala Yousafzai, a staunch advocate for girls' education, civil rights icon Martin Luther King Jr., and the Catholic humanitarian Mother Teresa.
In recent days, the Nobel Prize in Medicine was bestowed upon two scientists whose groundbreaking research laid the foundation for messenger RNA vaccines, which played a pivotal role in transforming the global response to the coronavirus pandemic.
Additionally, the Nobel Prize in Physics was awarded to three scientists who delved into the enigmatic realm of electrons.
On a different note, the Nobel Prize in Chemistry was conferred upon three distinguished scientists for their pioneering discoveries in nanotechnology, a field once thought to explore particles of unimaginable minuteness, with practical applications ranging from television screens to LED lamps.
Lastly, the Nobel Prize for Literature was awarded to the Norwegian novelist and playwright Jon Fosse.
RELATED CTN NEWS:
New Yorkers Gain Access To "X" Gender Option On Public Assistance Applications
Sikkim Flash Floods: Search And Rescue Operation Underway For Over 100 Missing, 14 Dead In India
Alleged Tupac Shakur 1996 Murder Mastermind Duane 'Keffe D' Davis Makes First Court Appearance