Amazon Launches Kuiper Internet Network Test Satellites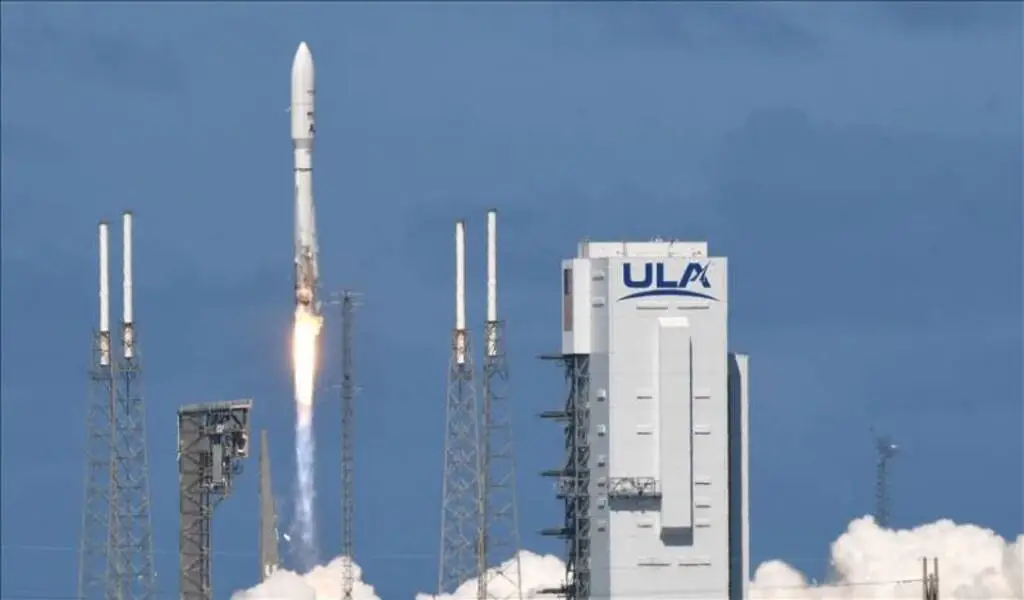 (CTN News) – First prototype satellites for Amazon's planned Kuiper internet network were launched into space on Friday from Florida. This is the company's first step before deploying thousands more satellites into orbit to provide internet service globally and compete with SpaceX's Starlink system.
The United Launch Alliance Atlas 5 rocket carrying the Amazon logo lifted off from Cape Canaveral shortly after 2 p.m. (1800 GMT), carrying two Kuiper test satellites, a mission Amazon had originally intended to launch using a different rocket.
With the help of SpaceX's nearly 5,000 Starlink satellites in orbit, Elon Musk's SpaceX hopes to offer broadband internet globally by deploying 3,236 more satellites in the next few years. The mission is intended to test Amazon's first pieces of technology in space.
A few details about Amazon's two satellites, which were built at its satellite plant in Redmond, Washington, were revealed in the days leading up to the launch.
After the rocket's liftoff, the United Launch Alliance, a Boeing-Lockheed joint venture, ended its live stream without showing the satellites' deployment. In a later statement, Amazon stated that the two satellites had been deployed and that its mission operations center had contacted them.
It was announced in 2019 that Amazon would invest $10 billion in its Kuiper project,
Which was announced in the same year that SpaceX began deploying its first operational Starlink spacecraft.
Amazon is required to deploy half of its planned satellite constellation by 2026 by the U.S. Federal Communications Commission.
Over the next decade, the market for broadband internet service delivered by low-Earth orbiting satellites is expected to reach tens of billions of dollars.
As a result of Starlink, SpaceX has become the world's largest satellite operator, and competitors include Canada's Telesat, which has yet to launch satellites, and Eutelsat's OneWeb, which primarily serves governments and businesses.
The company plans to target both individual consumers and enterprise customers with Kuiper, utilizing its device playbook to build consumer terminals at a cost of $400 each. However, the company has not yet announced prices. Consumer Starlink terminals are priced at $599 each.
Last year, Amazon announced a bulk launch deal for 83 launches, the largest commercial rocket procurement ever, from rocket companies such as Jeff Bezos' Blue Origin, ULA, and Arianespace of Europe.
Currently, Amazon and its founder, Jeff Bezos, are being sued over a launch agreement that accuses them of failing to conduct proper due diligence and failing to consider cheaper rockets from SpaceX. Starlink's rapid deployment has been made possible by SpaceX's reusable Falcon 9 rocket.
SEE ALSO:
September US Job Growth Reaches 8-Month High; Wage Inflation Eases