Seoul Neighborhood Evacuated After Fire Spreads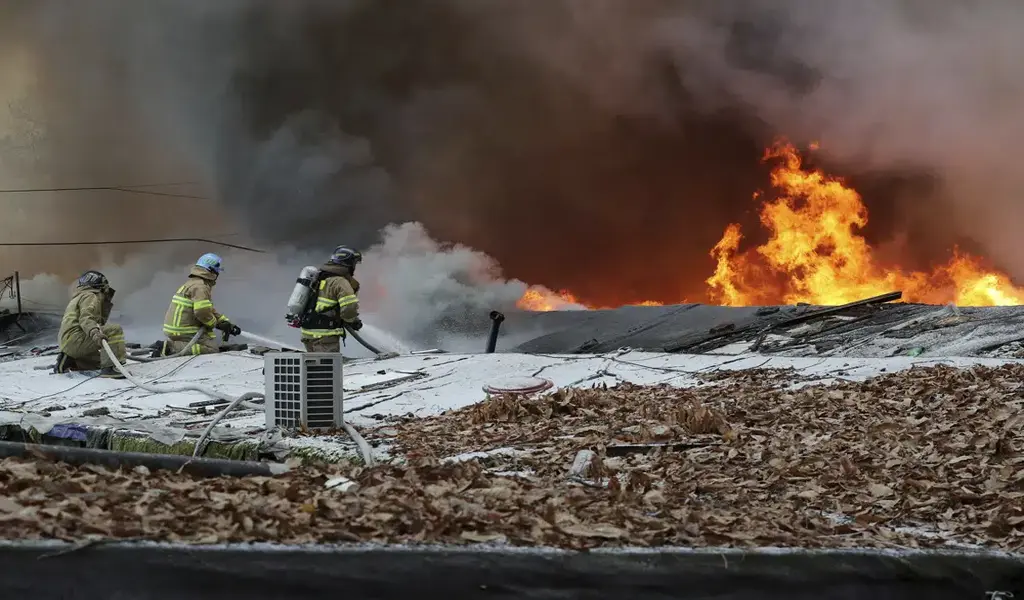 (CTN NEWS) – SEOUL, South Korea – On Friday morning, at least 60 homes were destroyed in a fire that spread through a low-income neighborhood in southern Seoul.
According to officials, there were no initial reports of injuries or fatalities, and firefighters were doing their best to contain the fire in Guryong village.
The Gangnam district of Seoul's fire department's Shin Yong-ho said that although rescuers were still looking for survivors in the burned-out regions, it was thought that everyone had left the area safely.
After the fire started at about 6:30 a.m., more than 800 firefighters, police officers, and government employees were sent to put out the flames and manage the evacuations.
READ ALSO: China's Population Plunges For The 1st Time Since 1961 As Births Drop
Photos from the scene showed firefighters battling the blaze while helicopters above sprayed water on the town, which is famed for its tightly packed rows of temporary homes.
Shin stated that it was assumed that one of the village's plywood and plastic sheet-built homes was where the fire started. He stated that the fire's origin was being looked into.
Around 500 residents, according to Kim Ah-reum, a district official in Gangnam, have relocated to neighboring facilities, including a school gym.
Later, the occupants would be transferred to hotels close by, according to officials.
RELATED CTN NEWS:
Hong Kong Eliminates Quarantine Order For COVID-19 Patients
China Reports Spike In Critical COVID Cases During The Holiday Season
China's Cyberspace Authorities Standardize Law Enforcement; 420 Apps Blocked In 2022