China Reports Spike In Critical COVID Cases During The Holiday Season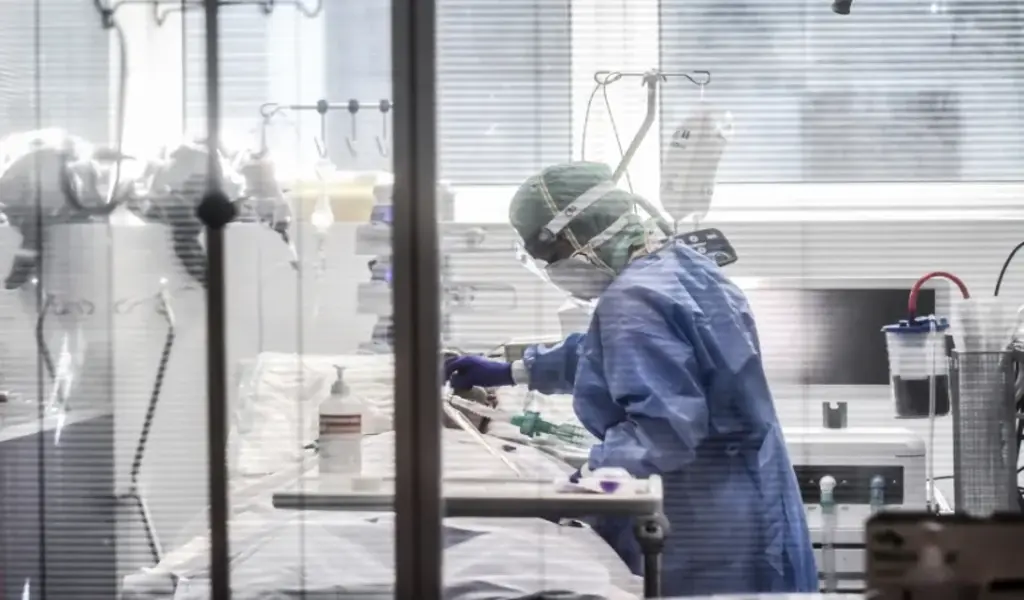 (CTN NEWS) – BEIJING –  Health officials reported on Thursday that the number of COVID patients in China's hospitals who require critical care has peaked as millions of people traveled across the nation for long-awaited family reunions, raising concerns about new outbreaks.
Since China abruptly removed the anti-virus safeguards that had protected its 1.4 billion people from the sickness for three years last month, there has been significant skepticism regarding the country's official COVID data.
The number of COVID deaths in hospitals between December 8 and January 12 was approximately 60,000, according to China's announcement on Saturday. This is an increase of about ten times over earlier reports.
That figure doesn't include those who pass away at home, and some Chinese physicians have said they are prohibited from listing COVID on death certificates.
According to the most recent predictions from UK-based health data business Airfinity, as many as 36,000 individuals could perish from the illness every day as travel increases during the busy Lunar New Year vacation period.
More than 1 million people will die from the illness this year, according to other experts.
However, a representative of the National Health Commission stated at a press conference on Thursday that China has passed the peak season for COVID patients in fever clinics, ERs, and in severe situations.
According to an official, the number of hospital patients in critical circumstances was more than 40% fewer on January 17 than it was at its highest on January 5.
The new information comes after President Xi Jinping expressed concern that rural areas weren't prepared to handle an outbreak of diseases as city inhabitants return home in droves for the holidays, which officially begin on January 21.
The holiday season was regarded as the world's largest annual migration of people before COVID initially appeared in the central Chinese city of Wuhan in late 2019.
Xi stated on Wednesday in a holiday address broadcast by state television CCTV that "China's COVID prevention and control is still in a time of difficulty, but the light is ahead; persistence is victory."
"I am mainly concerned about farmers and rural areas. Rural areas have few medical resources, making prevention challenging and laborious "The elderly were given high attention, Xi remarked.
As people struggle to fight the sickness on their own, China's turbulent transition from a regime of widespread lockdowns, travel restrictions, and COVID testing have also resulted in a drug rush.
According to a Thursday story in the state-run China Daily, drug manufacturers in China are scrambling to treble their capacity to produce essential fever and cough medications to satisfy the increasing demand.
Foreign-made vaccinations, which some studies have found are more successful, have not been used by China to tackle the epidemic, and other foreign COVID-19 treatments have been difficult to find in China.
According to media sources and personal testimonies, Paxlovid, an anti-viral medication made by Pfizer, is accessible in China but has proven to be highly challenging to obtain through official means.
Molnupiravir, an antiviral medication by Merck & Co, has been authorized for usage but is not yet generally accessible.
Stephane Bancel, the chief executive of Moderna, told Reuters on Wednesday that the American company was in active talks to provide COVID-19 vaccines to China.
China's National Medical Products Administration promised to stabilize the costs of COVID-related medications and take action against the sale of counterfeit goods at a meeting this week.
'SIGNIFICANT BURDEN'
On Wednesday, Airfinity predicted that 62 million individuals might contract the virus between January 13 and January 27 and that the number of COVID-related deaths per day could reach a peak of 36,000 on January 26.
According to Matt Linley, analytics director at Airfinity, "our forecast estimates a huge burden on China's healthcare system for the next two weeks, and it is possible that many treatable patients could die owing to congested hospitals and a lack of care."
Beyond the death toll, there is hope that China's reopening would revive a $17 trillion economy currently experiencing one of its slowest growth rates in over 50 years.
After years of viral restrictions and a recent wave of infections disrupted business, owners and managers of China's factories, which produce nearly a third of the world's manufactured goods, aim to restore normalcy.
IMF Deputy Managing Director Gita Gopinath told Reuters on Wednesday at the World Economic Forum in Davos that China could experience a rapid recovery starting in the second quarter.
These expectations have recently propelled China's main stock markets and the yuan's value to multi-month highs.
One of the final significant limitations on the COVID-19 virus was lifted on Thursday by Chinese-controlled Hong Kong, which is working to revitalize its trade- and finance-dependent economy.
RELATED CTN NEWS:
Hong Kong Eliminates Quarantine Order For COVID-19 Patients