North Korea Launched Cruise Missiles Towards The Sea As Allies Stage Drills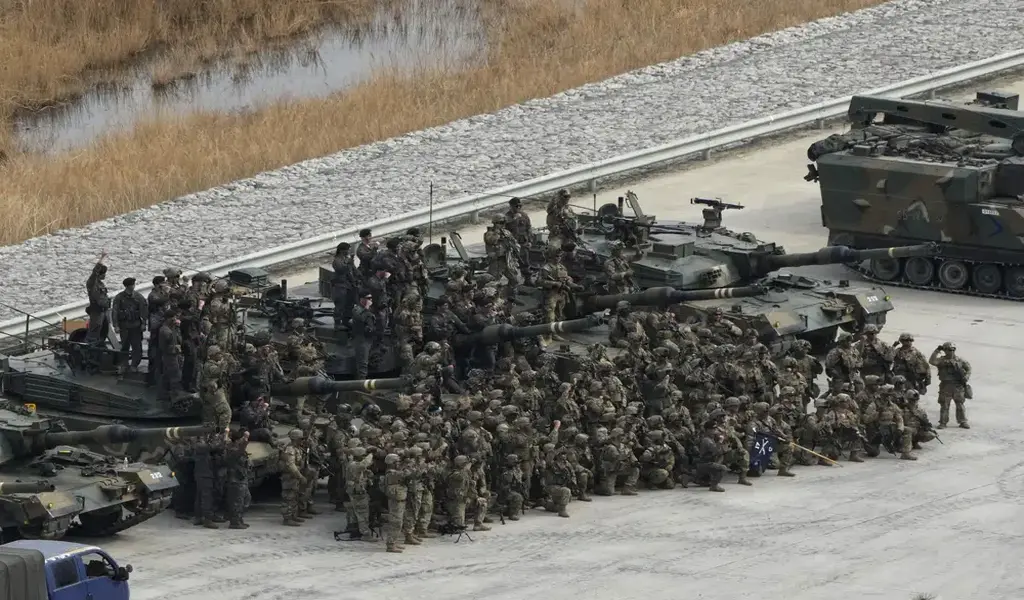 (CTN NEWS) – South Korean military claimed North Korea launched cruise missiles towards the sea on Wednesday, three days after the North carried out a simulated nuclear attack on South Korea in protest of military manoeuvres with the US.
North Korea has increased its nuclear testing, claiming that it is in retaliation to ongoing South Korean-US military exercises that it regards as an invasion rehearsal.
Experts believe North Korean leader Kim Jong Un plans to expand his arsenal to gain bigger exterior concessions while also attempting to project a strong leader image amid domestic economic woes.
The 11-day drills between South Korea and the United States are set to conclude on Thursday.
But, North Korea is expected to continue its nuclear tests, since the US is allegedly planning to send an aircraft carrier to South Korea for another round of military drills in the coming days.
The Joint Chiefs of Staff of South Korea stated they had detected "multiple" cruise missile launches from the North's eastern coastline town of Hamhung.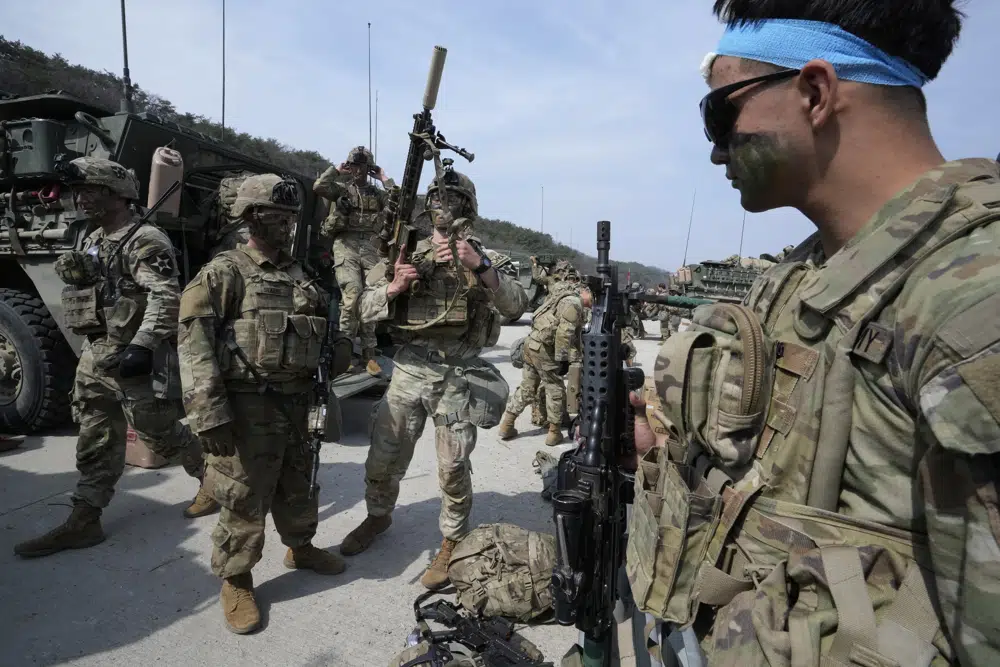 It said the missiles went into waters off the North's east coast, and that South Korean and US intelligence officials were investigating further.
The launches represent the North's sixth round of missile tests this month and the fourth since the United States and South Korea began large-scale military drills, which include field exercises and computer simulations, early last week.
Since 2018, this has been the largest field training of its sort.
U.S. And South Korean Forces Began Large-Scale Military Exercises
The Joint Chiefs of Staff stated that the South Korean military would maintain its readiness and successfully finish the remaining drills with the US.
North Korea maintains a large stockpile of ballistic missile systems, the testing of which is prohibited by successive United Nations Security Council resolutions.
Because of North Korea's previous ballistic missile and nuclear test explosions, the United Nations has authorized eleven rounds of sanctions against the country since 2006.
The United Nations Security Council has not barred North Korea from conducting cruise missile tests.
Nonetheless, experts believe they continue to represent a severe threat to their neighbours since they are engineered to fly at a lower height to avoid radar detection.
According to experts, the primary goal of North Korean cruise missiles in the event of a conflict is to target US aircraft carriers or other large enemy ships.
North Korea has referred to certain of its cruise and ballistic missiles as "strategic" weapons, implying that it intends to equip them with nuclear warheads.
International experts disagree on whether the North has cleared the remaining technological challenges required for operational nuclear missiles.
North Korea's state media did not immediately confirm the launches on Wednesday.
It did, however, include a statement by senior Foreign Ministry official Jo Chol Su protesting recent US diplomatic efforts at the UN Security Council to pressure the North to denuclearize.
North Korea, according to Cho, will regard any outside attempt to force it to hand over its nuclear weapons as a "declaration of war."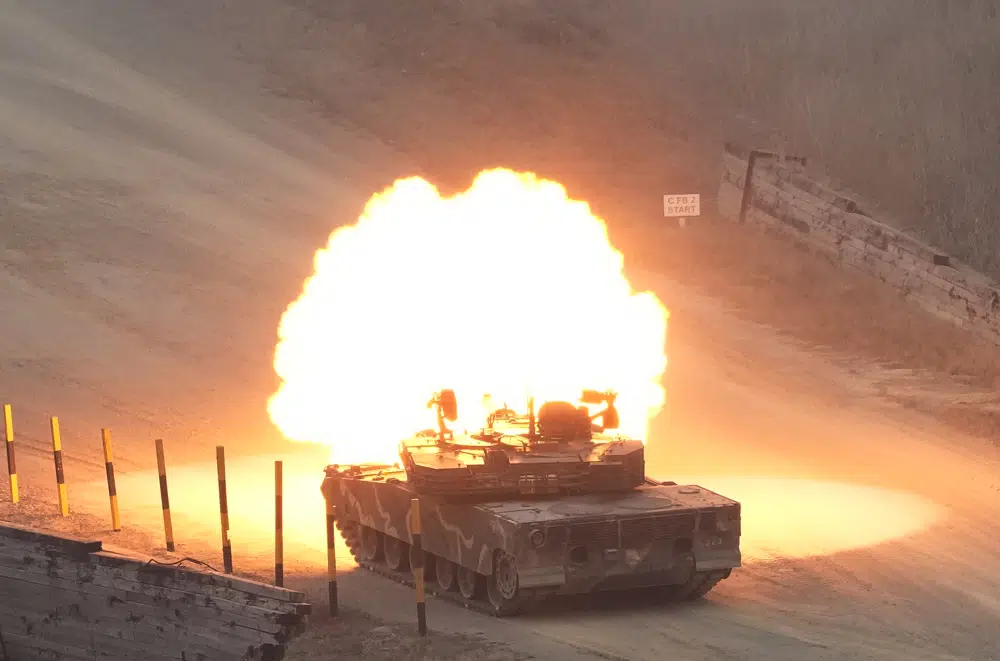 North Korea Tested 2 Cruise Missiles On March 12 From A Submarine
He stated that North Korea will respond sternly to such an attempt by its escalatory nuclear strategy.
North Korea has prolonged its provocative run in military demonstrations in 2023, launching roughly 20 missiles in 10 separate events, following more than 70 missile launches last year – the highest amount for a year.
This year's tests comprised short-range nuclear-armed ballistic missiles capable of targeting South Korea and intercontinental ballistic missiles capable of attacking the United States mainland.
North Korea tested two cruise missiles from a submarine on March 12, the day before the South Korea-US drills began.
North Korea launched four long-range cruise missiles last month, demonstrating the ability to strike targets 2,000 kilometres (1,240 miles) distant.
On Sunday, Kim oversaw the launch of a short-range ballistic missile from what appeared to be a silo built into the earth.
State media described it as a mock nuclear attack on unspecified South Korean locations intended to deliver a "stronger warning" to the US and South Korea about their drills.
According to North Korean propaganda, a dummy nuclear warhead mounted on the rocket detonated 800 metres (2,600 feet) above ocean, an altitude some experts believe was chosen to maximise damage.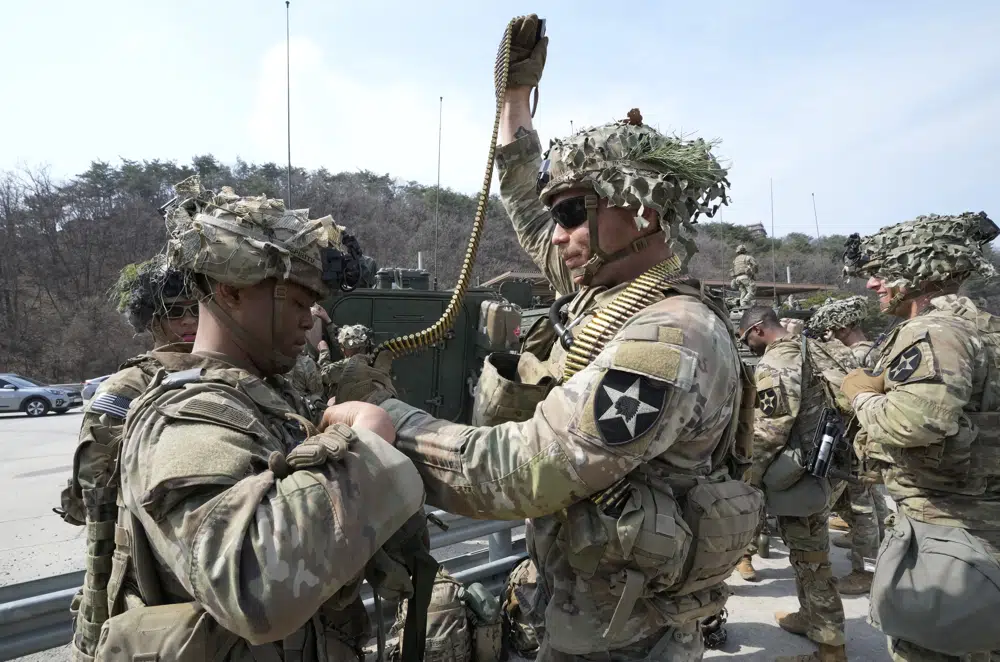 North Korea Intended To Threaten South Korea And the United States
Although North Korea has previously claimed to have undertaken simulated nuclear strikes on its competitors, this was the first time it publicly disclosed such an altitude for detonating a nuclear warhead.
By sharing such information, North Korea intended to threaten South Korea and the United States.
Kim told state media last week that the country's longest-range Hwasong-17 ICBM test was aimed to "strike dread into the adversaries."
The North's testing spree suggests that Kim is emboldened by his growing nuclear arsenal. North Korea passed legislation last year authorising the use of nuclear weapons as a deterrent.
South Korea and the United States have responded by increasing joint military exercises.
The Defense Ministry in Seoul announced earlier Wednesday that South Korea and the United States are planning a large-scale live-fire exercise in June.
As part of ongoing joint exercises, South Korean and US troops conducted live-fire training near the North Korean border on Wednesday.
According to Col. Brandon Anderson, deputy commanding officer of the 2nd Infantry Division, the drills were defensive.
"We're going to keep doing it," he remarked. "That is what we expect to accomplish and be good at in conflict."
RELATED CTN NEWS:
Pakistan Day: Celebrating The Birth Of An Islamic Republic