China Slams New US House Committee Against Beijing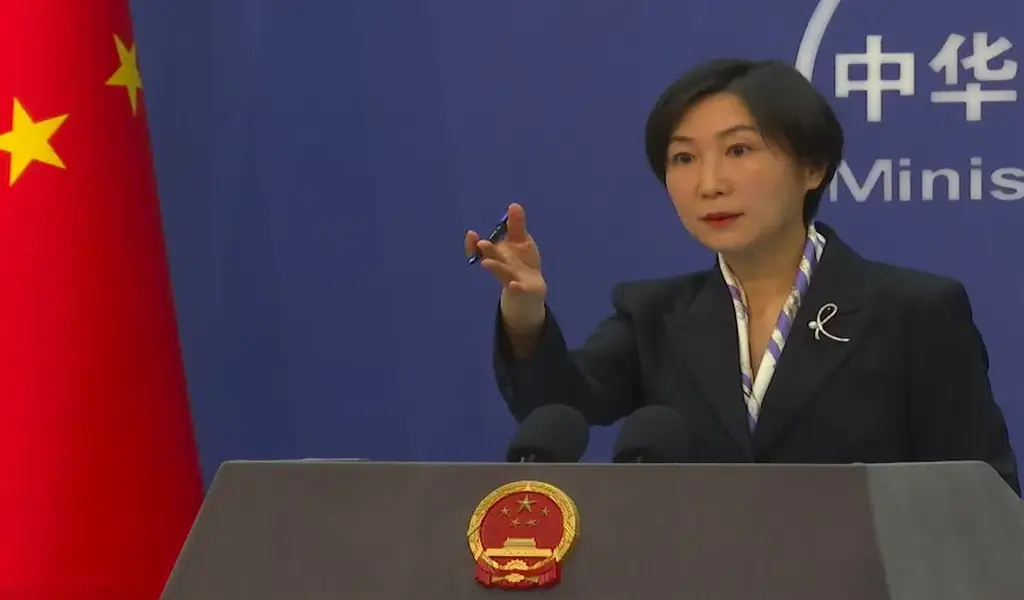 (CTN NEWS) – BEIJING – China retaliated against a newly formed House committee in the United States on Wednesday, urging its members to "discard their ideological predisposition and zero-sum Cold War attitude."
The House Select Committee on the Chinese Communist Party should "see China and China-U.S. ties in an objective and rational light," Foreign Ministry spokesman Mao Ning stated during a daily briefing.
We demand that the relevant U.S. institutions and individuals give up their ideological prejudice and Cold War attitude of zero-sum play, she said.
They must "quit portraying China as a threat by repeating falsehoods, quit disparaging the Chinese Communist Party, and quit trying to win political points at the expense of China-U.S. ties."
The committee's chairman called on legislators to act quickly during a primetime hearing on Tuesday, casting the rivalry between the U.S. and China as "an existential war over what life will look like in the 21st century."
With both nations adopting retaliatory tariffs and exchanging allegations over Beijing's evasive response to the COVID-19 pandemic, relations between the U.S. and China have deteriorated to their lowest point in years.
Beijing's hostility towards Taiwan has spurred the willingness of politicians to take greater action against Beijing, ambition to exert control over the South China Sea, and the latest flight of a possible Chinese spy balloon over the U.S.
The bipartisan vote to establish the committee, rare in the sharply divided Congress, passed 365–65, attesting to the importance of those worries.
Rep. Mike Gallagher, a Republican from Wisconsin and a vocal opponent of Beijing, is the committee chairman and claimed that the Chinese government had recruited allies in Wall Street and lobbyists in Washington who are prepared to fight the committee's work.
"We are running out of time. Gallagher added that we cannot afford to waste the next two years waiting for legislation to pass or caving to the media just because this Congress is split." "We must take action right away."
Concerned that the new committee would incite more anti-Asian hate crimes, Gallagher said he is determined to ensure that the Chinese Communist Party, not the people of China, is the center of attention.
Two protestors entered the room during the meeting on Tuesday, one of whom yelled, "This committee is about saber-rattling; it's not about peace." Police escorted both people outside."
RELATED CTN NEWS:
China To Train Foreign Astronauts For Space Station Missions