Japan's Purposefully Destroyed New H3 Rocket Minutes After Its Launch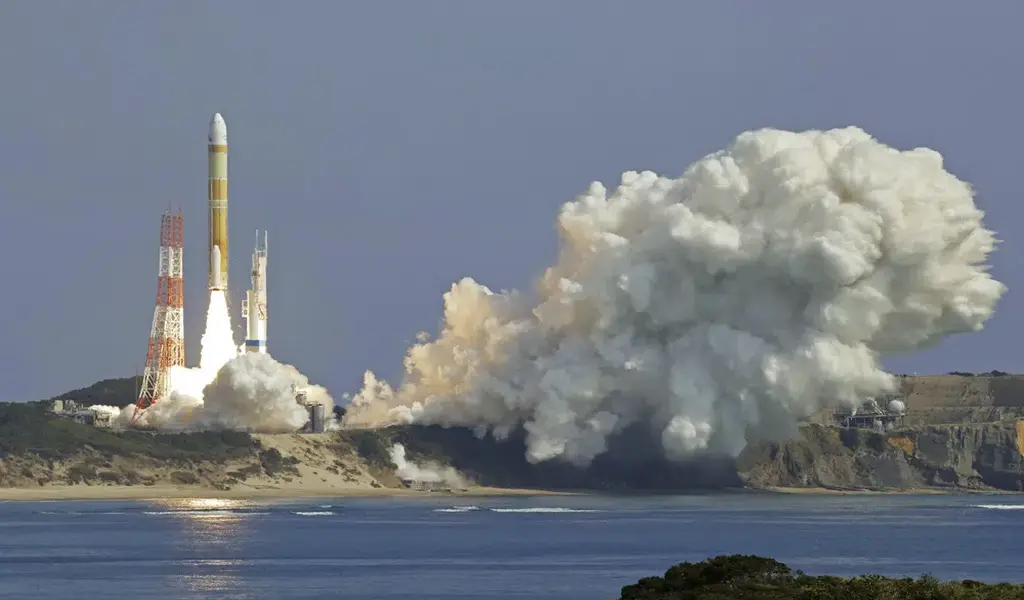 (CTN NEWS) – TOKYO – Because the ignition for the second stage of the nation's first new rocket series failed in more than two decades, Japan's space agency purposefully destroyed a new H3 rocket minutes after its launch on Tuesday.
The H3's failure was a loss for Japan's space program—and possibly for its missile monitoring program—and a letdown for space enthusiasts pulling for Tuesday's retrial.
It came three weeks after an aborted launch due to a different issue.
Fans and locals celebrated as the white-headed H3 rocket launched from the Tanegashima Space Center in southern Japan and climbed into the clear sky.
The second stage split as intended, and the rocket followed its intended trajectory, however, the ignition failed, according to the Japan Aerospace Exploration Agency.
Officials from JAXA expressed regret for the mishap and said that about 14 minutes after liftoff, a command to destroy the rocket was transmitted since it couldn't accomplish its objective.
According to Yasuhiro Funo of JAXA, the second stage and its cargo plunged into the deep ocean off the eastern coast of the Philippines.
He said the rocket needed to be destroyed since it was hazardous and would not reach the intended orbit while carrying a lot of fuel.
There have been no reports of losses or injuries due to the rocket's disintegration or falling debris.
The Advanced Land Observation Satellite, or ALOS-3, was launched on the rocket along with an experimental infrared sensor created by the Defense Ministry to track military activity, including missile launches.
ALOS-3 is primarily responsible for Earth observation and data collection for disaster response and mapmaking.
According to the Minister of Education, Culture, Sports, and Science and Technology Katsuhiko Hara, no plans exist to replace the older version of ALOS with a different satellite launch system.
He didn't specify whether or how the delay may damage the ability to detect missiles and disasters.
Since a smaller Epsilon-series solid-fueled rocket intended to launch scientific satellites crashed in October, two failures have occurred in the past six months.
Moreover, an engine development holdup caused the H3 launch to be postponed by more than two years.
An electrical issue following the main engine ignition caused a launch attempt in February to be canceled just before liftoff, narrowly saving the rocket.
Further delays are anticipated, but according to JAXA officials, understanding the malfunction and reestablishing trust comes first.
At a joint news conference, JAXA President Hiroshi Yamakawa stated, "Finding the cause and regaining confidence in our rockets is our top concern. "We must determine what we must do to complete the next launch effectively."
Global competition, according to Yamakawa, is still significant.
"Delays and higher expenses are both burdens, but we will attain overall international competitiveness from the standpoint of cost and user-friendliness in delivering satellites,"
The H3 rocket, Japan's first new series in at than 22 years, was created by JAXA and Mitsubishi Heavy Industries for 200 billion yen ($1.47 billion) to replace the H-2A rocket, which will be retired after its upcoming 50th launch.
Compared to the 53-meter-long (174-foot) H-2A, the H3, which is around 60 meters (196 ft) long, can carry greater cargo.
However, to attract more commercial launch customers, its launch cost has been reduced roughly in half to about 50 million yen ($368,000) by simplifying its design, manufacture, and operation.
By changing the combustion process, the newly developed primary engine for hydrogen employs fewer parts.
The space launch industry is getting increasingly crowded with big participants like SpaceX and Arianespace.
RELATED CTN NEW:
California Governor Bans Business with Walgreens Over Abortion Pills Distribution