A New Covid Vaccine Is Recommended As Infections Rise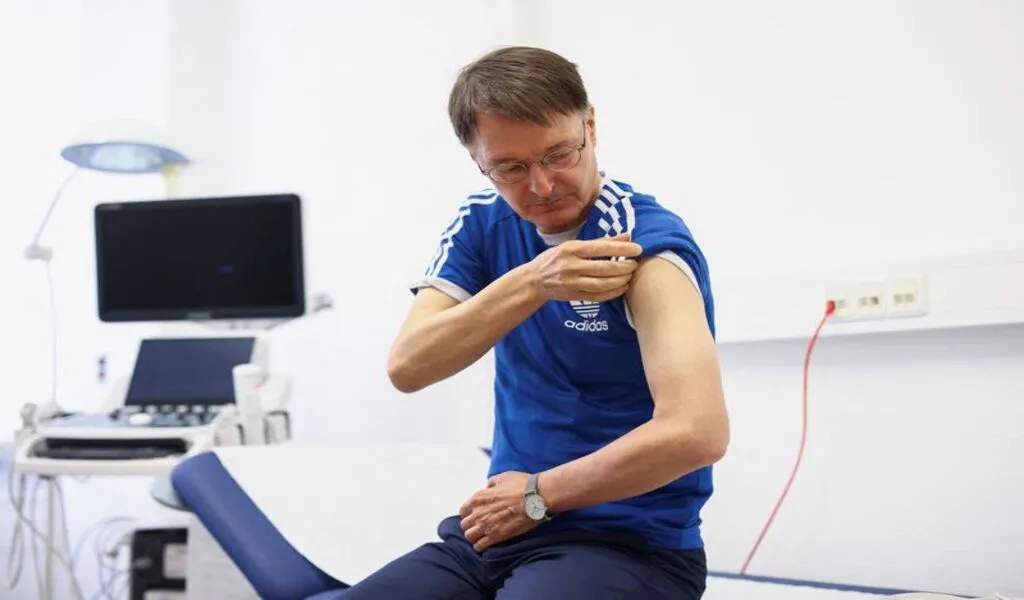 (CTN News) – "Covid infection is not a cold, it is not a small matter," SPD politician said during a press conference Monday in Berlin.
Lauberbach recommends that people over 60, as well as those with risk factors, get vaccinated in order to reduce the risk of getting permanent damage such as Long Covid as a result of the disease.
A 60-year-old man from Covid received a flu shot on Monday, when he was able to get the BionTech preparation, which has been adapted to current virus variants, available in hundreds of doctors' surgeries around the country.
In total, 14 million doses are expected to be administered during this vaccination season. It is expected that the vaccine, which is adapted to the Omircon subline virus XBB.1.5, will be able to provide better protection against circulating Covid variants.
According to Lauterbach, it is likely that there will again be a large number of Covid infections this autumn, as was the case last year. He reassured people in Germany, however, that there is already a broad level of immunity among people who live in Germany.
"After all that we know at the moment, we also do not need any further measures, in the sense of imposing contact restrictions, after all that we know."
Nevertheless, everyone should also take steps to protect Covid themselves if they carry risk factors as well. If there are a lot of people present in the room, then masks can also be used to protect them if they are at risk."
There have been mostly viruses of the XBB subline variants appearing on the market at the moment, according to Lars Schaade, the acting president of the Robert Koch Institute (RKI).
At present, there is no evidence that these variants are associated with more severe patterns of disease in the international community.
However, Lauterbach emphasized that "Through this pandemic, we have all learned what it means to take care of each other" and he urged people to "protect each other voluntarily if they need to" by wearing masks and distancing themselves socially if necessary.
SEE ALSO:
The Lethal Surge: Fentanyl's Deadly Role In The '4th Wave' Of The U.S. Overdose Crisis
Dengue-Fighting Mosquitoes Are Bred In Honduras