New Starfield Update Released, Version 1.7.33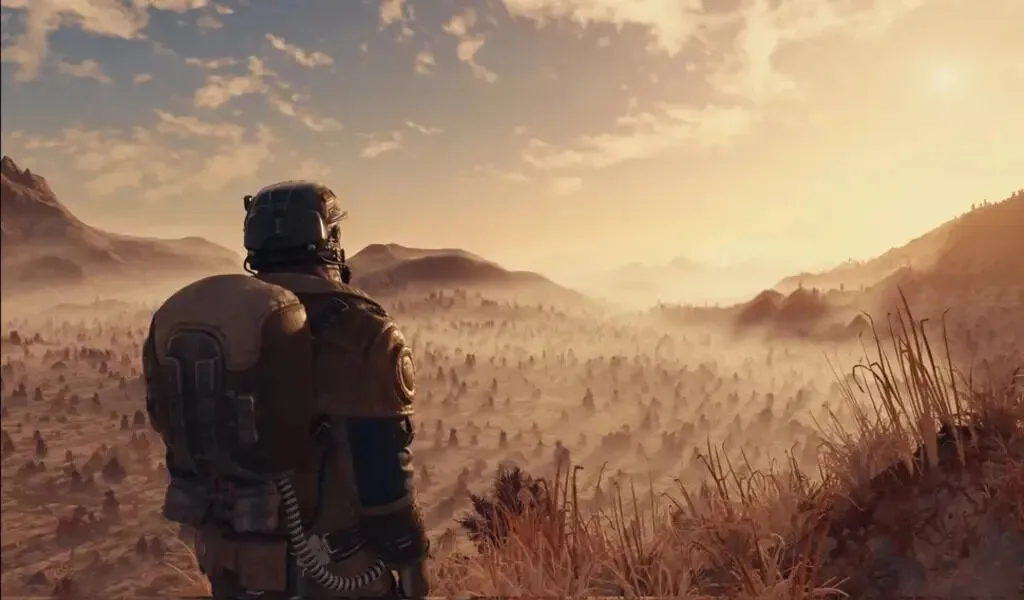 (CTN News) – Update 1.7.33 for Starfield is currently rolling out to PC and Xbox players. Upon its release, it was claimed that Starfield would be the most polished Bethesda game to date.
As far as I can tell, Starfield has mostly lived up to its promise, even if fans have not been able to experience a bug-free experience.
While Starfield may have fewer bugs than any other Bethesda game at launch, it still has its fair share of technical difficulties.
Bethesda has already released updates for Starfield that address some of these issues. Starfield has received a new update that addresses even more lingering issues.
After downloading the latest update for Starfield, characters wandering away from their proper locations should be resolved, as well as the issue where Star Stations were incorrectly labeled as player-owned ships.
Additionally, Bethesda has corrected an issue that prevented vendors from accessing their full inventory. This suggests that Bethesda may have fixed puddle glitch, but further testing will need to be carried out once fans have downloaded the update.
The new Starfield update addresses graphics issues, such as blurry textures. There is a significant fix in this update related to scanner, which would start lagging after a certain point in the game.
Hopefully, the new update will eliminate this problem, and players who have been playing for a long time will be able to use their scanners without experiencing hitching issues again.
Other, unspecified stability and performance improvements have also been implemented with the latest update, which should result in fewer crashes and freezes.
The latest update for Starfield has resolved a couple of issues related to ships. The Starfield ships previously had an issue where displayed items would disappear from mannequins, as well as a problem where items stored in Razorleaf Storage Containers and Weapon Racks would disappear after commandeering another vessel.
In the future, Bethesda will release more updates for Starfield. There is a good chance that most of the updates will be bug fixes, though there is always the possibility of more substantial changes.
The open world sci-fi role-playing game has a number of features that players would like to see implemented, but it remains to be seen whether they will ever be implemented.
Patch Notes for Starfield Update 1.7.33
GENERALLY
Fixed an issue that could result in some characters not being located properly.

Fixed an issue where Star Stations were incorrectly labeled as player-owned ships.

The issue of accessing a vendor's full inventory has been addressed.
Graphs
Resolved an issue that resulted in star lens flares not appearing correctly on AMD GPUs.

There was an issue with upscaling that could cause blurry textures.

Resolved an issue which could cause photosensitivity issues when scrolling through the inventory menu.
PRODUCTIVITY AND STABILITY
Hand Scanner: Fixed a performance issue with the Hand Scanner.

A variety of stability and performance improvements have been made to address crashes and freezes.
SEE ALSO:
Google Doodle Honours South African Jazz Pianist Todd Matshikiza
Russell Brand Speaks for the First Time after Sexual Assault Claims