Google Doodle Honours South African Jazz Pianist Todd Matshikiza
Today's Google Doodle honours Todd Matshikiza, a jazz pianist, songwriter, and journalist from South Africa. His cantata Uxolo (Peace) premiered on this day in 1956 at the 70th Johannesburg Festival.
South African pop musician Keith Vlahakis, who worked on the Doodle, cited the album cover for the South African musical King Kong, for which Matshikiza composed the score, as an inspiration.
Matshikiza was born on March 7, 1921, in Queenstown, South Africa. He was the seventh and final child in a family of eight. Both his mother and father were musicians; she sang, and he learned to play the piano from his father.
After graduating from high school, he studied music at Adams College in Natal and then earned his teaching certification from Lovedale Institute in Alice. After teaching for some time in Lovedale, he relocated to Johannesburg and opened what would become the Todd Matshikiza School of Music.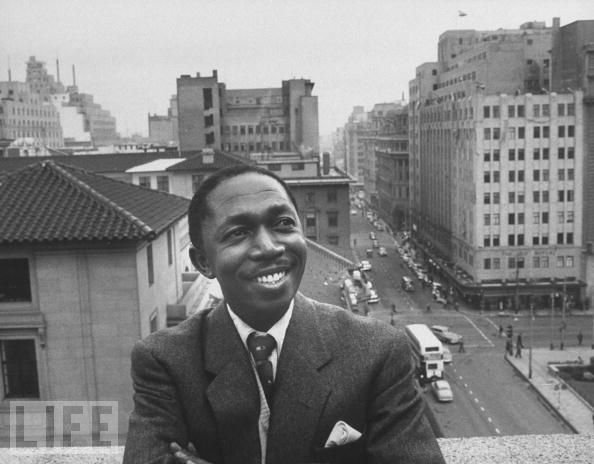 Todd Matshikiza is most well-known compositions include the song "Quickly in Love" from the 2013 film Mandela: Long Walk to Freedom and the musical scores for King Kong (1958) and Mkhumbane (1960).
The all-black ensemble of King Kong portrayed the true story of heavyweight boxer Ezekiel Dlamini, better known by his ring name, King Kong. The play played to sold-out crowds in South African cities like Johannesburg, Cape Town, and Port Elizabeth, as well as London's Prince's Theatre on the West End in 1961.
This performance and Todd Matshikiza's mounting anger about South African apartheid led him to travel to London. He relocated with his family including wife Esme Sheila Mpama and two kids.
One of the earliest contributors to Drum, Matshikiza's columns covered the history and development of jazz while his "With the Lid Off" piece explored life in the townships.
After working as a journalist in London for the BBC as a presenter and researcher, he relocated to Zambia and continued his career in broadcasting while also archiving musical performances.
Infuriatingly for Matshikiza, the South African authorities had outlawed his work and would not allow him to return to the country. In 1968, he passed away in Lusaka.
His autobiography, Chocolates for My Wife (1961), details his experiences with apartheid in South Africa and his subsequent relocation to London.