PineConnector: Bridging the Gap Between TradingView and MetaTrader 4/5 for Automated Trading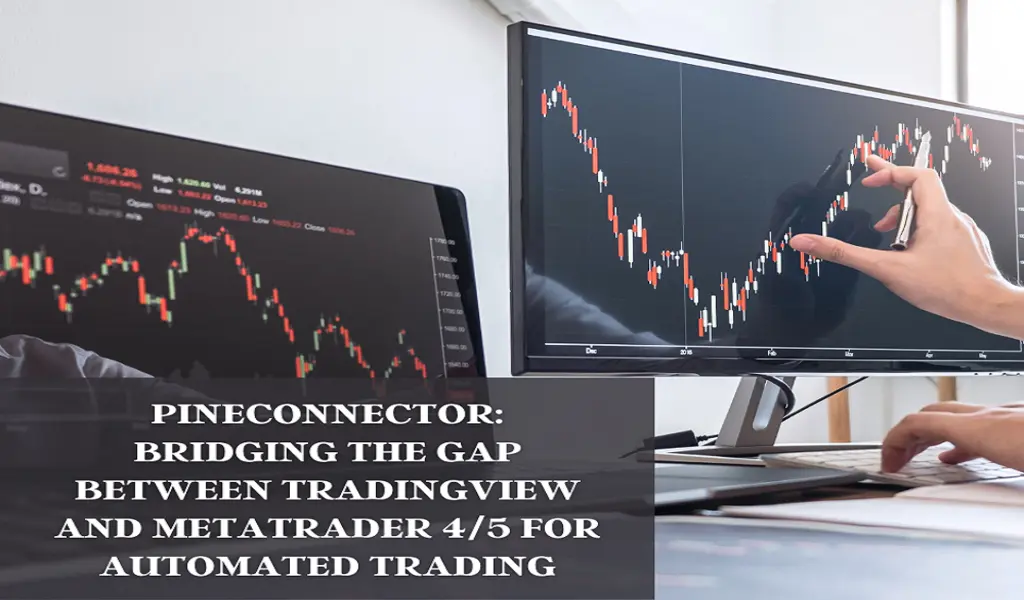 Automated trading has become increasingly popular among traders, providing them with the ability to capitalize on market opportunities without being tethered to their screens. Among the leading platforms for automated trading are TradingView and MetaTrader 4/5.
In this blog, we will compare the strengths and weaknesses of TradingView and MetaTrader 4/5 for automated trading. Additionally, we will introduce PineConnector, a versatile tool designed to seamlessly integrate TradingView and MT4/5, empowering traders with enhanced flexibility and opportunities.
TradingView – Charting and Automated Trading Made Easy
TradingView is a widely acclaimed charting platform that offers an array of features for technical analysis. It empowers traders to create automated trading strategies using Pine Script, its proprietary scripting language. Here are some of the key strengths of TradingView:
User-friendly interface: TradingView's intuitive interface allows users to effortlessly create and backtest trading strategies, making it ideal for traders of all levels.
Extensive charting tools: With a vast selection of charting tools, TradingView enables traders to visualize market data and identify potential trading opportunities with ease.
Community of traders: TradingView boasts a large and active community of traders who actively share ideas, strategies, and indicators, fostering a collaborative and knowledge-sharing environment.
Pine Script: One of TradingView's standout features is Pine Script, a powerful scripting language that enables traders to craft highly customized and sophisticated trading strategies.
MetaTrader 4/5 – Robustness and Market Access
MetaTrader 4/5 is a renowned trading platform embraced by millions of traders globally. Offering numerous automated trading features, including Expert Advisors (EAs), MetaTrader 4/5 has earned a strong reputation in the industry. Its strengths include: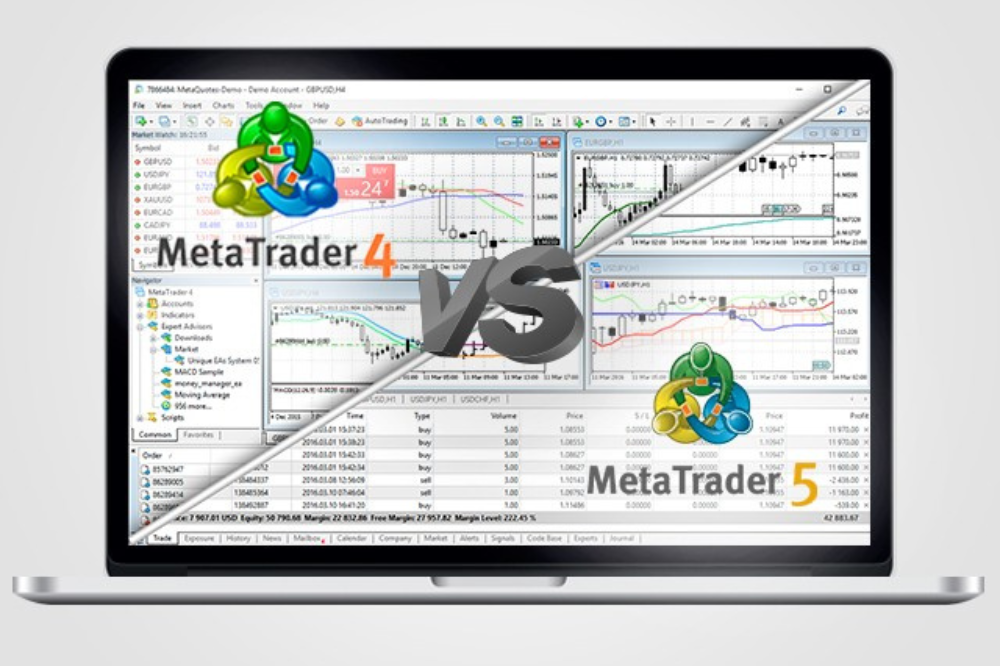 Robust backtesting capabilities: MetaTrader 4/5 provides traders with robust backtesting capabilities, enabling them to rigorously test their trading strategies using historical data.
Versatile programming languages: Supporting both MQL4 and MQL5 programming languages, MetaTrader 4/5 allows for the creation of highly customized and intricate EAs to suit diverse trading styles.
Wide range of brokers: MetaTrader 4/5 is compatible with a diverse range of brokers, granting traders access to various markets, including forex, stocks, commodities, and more.
Quick execution speed: Known for its rapid execution speed, MetaTrader 4/5 caters to traders seeking to capitalize on time-sensitive market opportunities swiftly.
PineConnector – Integrating the Best of Both Worlds
PineConnector is a game-changing tool that bridges the gap between TradingView and MetaTrader 4/5, harmonizing the strengths of both platforms. Here's why PineConnector stands out: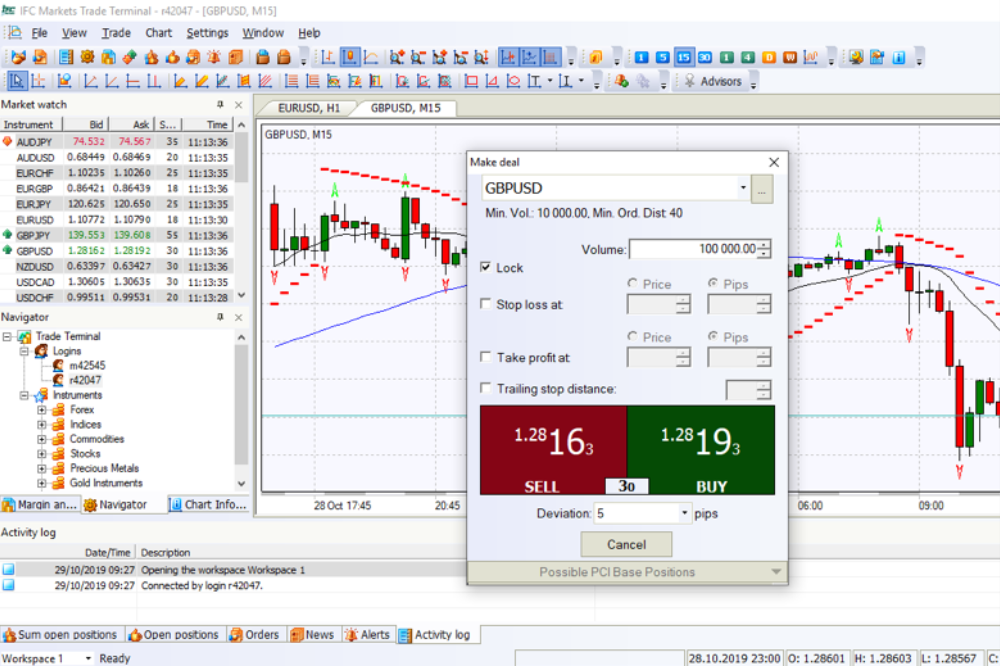 Access to TradingView's charts and analysis tools: PineConnector grants traders access to TradingView's comprehensive charts and analysis tools, leveraging them to create and backtest automated trading strategies with precision.
Real-time synchronization of trading signals: By seamlessly synchronizing TradingView's trading signals with MetaTrader 4/5, PineConnector allows traders to seize market opportunities swiftly and effectively.
Increased flexibility in choosing brokers and markets: PineConnector empowers traders to select their preferred broker and trade across a wide range of markets, maximizing their options and potential returns.
Expanded possibilities for strategy optimization and testing: With PineConnector, traders can optimize and test their trading strategies across various markets, harnessing historical data to fine-tune their automated trading systems.
Choosing the Right Platform for You
Selecting the ideal platform for automated trading hinges on your unique needs and preferences. If you prioritize a user-friendly interface and diverse charting tools, TradingView may suit you best. On the other hand, if you value robust backtesting capabilities and a wide selection of brokers, MetaTrader 4/5 might be more suitable. However, if you wish to leverage the strengths of both platforms, PineConnector emerges as a compelling choice.
Conclusion
Both TradingView and MetaTrader 4/5 are formidable platforms for automated trading, each offering distinct advantages. The platform that best suits your needs will ultimately depend on your trading style and objectives. We encourage you to explore both TradingView and MetaTrader 4/5 to determine which one aligns better with your preferences. For those seeking a seamless integration of the two platforms and a more comprehensive automated trading experience, PineConnector emerges as an invaluable tool. Embrace the power of automation, and may your trading journey be fruitful and successful!
SEE ALSO: Twitter's X Logo Sparks Musk-San Francisco Controversy