Tech Addictions: Social Media vs Gambling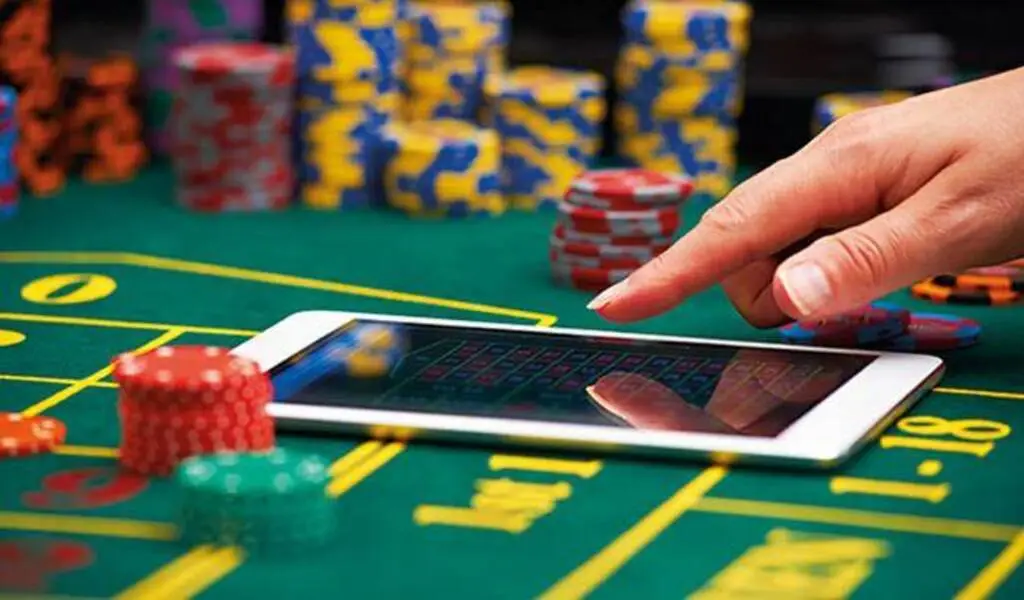 Social Media vs Gambling  – Technology has been to us all. Before, we used to send letters and emails to friends and families abroad; now, we just send them a quick message on messenger or video call sometimes.
Today we see the world and let it know about our lives via Facebook, Instagram, TikTok and many other social media platforms that rock our generation.
Sitting on a train home, we all grab our mobile phones and enter a world oblivious to the ones around us.
Are they checking the new casino sites not on Gamstop, or are they reading endless IG feeds?
Are they gambling online or just stalking the person they met at work on Facebook? These are the questions we ask ourselves when we commute.
Gambling is very accessible online

If you look around, you will see how accessible gambling is. If you watch a football match on a Saturday afternoon, you will probably see gambling advertisements.
If you follow boxing, most boxers are IG brand ambassadors. Gambling is everywhere, and you can access it 24/7 using your smartphone or tablet; you only need a viable internet connection to start gambling online.
When talking about gambling, we are not just talking about wagering money at online casino sites or sports sites; there is another form of betting that is rising in popularity, and that is gaming gambling.
Let's say you are a Fortnite player and play daily on your PS5 with friends.
The game is free, but you will always be able to buy add-ons and V-bucks to enhance your character's persona and strength.
By wagering money on add-ons and mystery boxes, your character is fiercer when taking on more online players.
Playing Fortnite, you can easily purchase a Season Pass for 20 Euros, with another add-on for higher price tags.
This form of betting is especially popular with the younger generation who plays online games but does not necessarily visit gambling sites.
Other popular games that many players enjoy online and also offer gambling opportunities are available through Facebook; Bingo Blitz is one of the most celebrated Facebook integrated games and offers bingo games with 5.6 Million followers.
You can play the free games or upgrade to a Plus subscription for a small fee per month. Gambling is not solely done on gambling sites but through many social media games.
Social Media is a necessity for today's living
With social media, you can personalise your social feeds to your liking. Many look out for live friends' updates just to keep track of what Jenny from the block is up to.
Others want to know the last world news or keep track of special events happening across the globe.
We also use social media as a way and means to keep up with any sports or social media personalities that we admire and bet on.
The bottom line is one: we all need social media for something.
Back in the 80s, we did not have social media or even emails. We played outdoors, climbed trees, and the only form of playing was a Walkie-talkie.
We followed football matches via radio, closely listening and hoping nobody would interrupt us.
Things have surely changed! Today we open social media and watch boxing weigh-ins live, sports press conferences and even matches online with friends.
Things have changed so much from the 2000s, let alone from the 80s.
Are we a nation feeding a Social Media addiction?
We are almost reaching the end of 2022, a year after the dreaded pandemic and social media is still riding the glory waves.
Most of our meetings are still held online, with us playing the occasional game in between, or dare we say, during meetings.
Children also enjoy social media when returning from school and logging online to watch their favourite YouTubers.
The first thing every morning is to check on current world affairs and check out the latest news feeds. Coffee can wait, but social media just cannot.
This is the world we live in, this is the world that we have created for ourselves, and just like we cannot live without water, social media has the same effect on our lives.
Choosing between gambling and social media is quite hard, as they are both intertwined to give you the best possible experience.
You could be on a boring date, and with one tap of your finger, call your friend to assist with a way out, or you could log in to your favourite online casino site and play some games.
Heading to your social media feeds, you will most probably see the latest game advertised or the latest esports tournament.
The game will invite you to wager in and play, and the tournament news will also see you reading more and possibly placing wagers.
Tech Advancements we cannot wait to see
Tech advancements boost our lives and spice them up with joy. We purchased the PlayStation VR to go with our PS4 gameplay a few years ago.
Now that we are enjoying the perks of our PS5, we cannot wait for the new VR console to launch.
This is all happening next year, at the same time when the gambling world is waiting for VR to land on its doorstep.
In a few years (hopefully months), you will be able to log in to your favourite online casino sites and enjoy the whole VR experience.
Can you imagine playing live casino with VR? This technology will take gambling to new heights and levels!
Social Media browsing on Smartwatches is already a big thing, will gambling on our smartphone be the next on our to-do list?
Social Media and Gambling with responsibility
Both social media and gambling can cause harm in our lives. Just like anything else in life, they should be done in moderation.
Addictions to both social media and gambling are the real deal and can happen to anyone at any given time.
Regarding social media, limit your time browsing through endless pages. Ask yourself: Should I be spending this time outdoors?
Should I spend less time neck-deep in my phone and more making memories with my family and loved ones?
Gambling should also be limited. Try and enjoy free games as much as possible, and place budgets for your game add-ons and online casino fun. Life could be truly good with the right dose of social media and gambling!
Related CTN News:
Jio to Start Beta Trial Of 5G Services in India From October 5
How to Get the Most Out Of Apple's New AirPods: Step-by-Step Guide
Get to Know Your Excel Adjusters by Asking These Questions