Mark Zuckerberg Lost Nearly $300 Billion on the Metaverse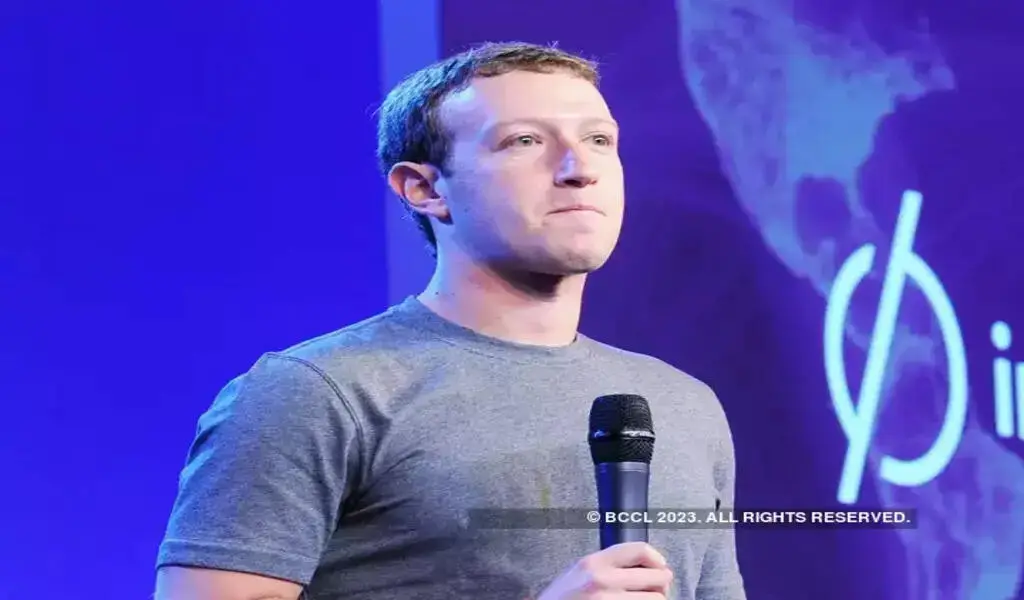 (CTN News) – It was the latest fad that Mark Zuckerberg has been touting for years, to which he predicted at this year's Meta Connect that it will represent the "next frontier" in social connections.
At the company's annual showcase event in September, he predicted that "pretty soon, I think we're going to be at a point where you'll be there physically with some of your friends, and others will be there digitally as avatars or holograms, and they'll feel just as present as everyone else." But it has incurred significant losses thus far.
To put it mildly, there have been some bumps in the road to making the metaverse a reality. According to Meta's most recent financial report, the Reality Labs division—home of the company's metaverse expansion efforts—has incurred losses of over $46.5 billion since 2019.
The cumulative losses over that period are equivalent to those of a Fortune 100 firm. Best Buy, which comes in at number 94 on the Fortune 100, brings in less than that amount annually.
When compared to the annual revenue of large corporations like Bristol-Myers Squibb and United Airlines, Meta's losses from investing in the metaverse are far larger.
But that hasn't cut down Mark Zuckerberg's fortune at all. Since a large portion of his wealth is invested in Meta stock, which has gained 136.8% so far this year, his personal wealth has increased by 130% during the same time period.
Mark Zuckerberg wealth has increased by $59 billion since the beginning of the year, bringing it to $105 billion and placing him in the top 10 of the world's wealthiest people.
Mark Zuckerberg did not appear to be any less dedicated to the metaverse despite the significant setbacks to date. During the third quarter earnings call for Meta, he commented, "One of the most interesting questions for our industry over the coming decades is how we bring together our physical and digital worlds into a coherent and good experience."
Nonetheless, it does not appear that Meta or Zuckerberg were taken off surprise by the negative operating income. The division's declared mission is to create sustainable innovations that can be rolled out to the business's other, more widespread products, such as Facebook, Instagram, and WhatsApp, which the corporation collectively refers to as its "family of apps."
On this week's earnings call, Meta's chief financial officer Susan Li stated, "Reality Labs is working to build the future of online interactions."
Although Reality Labs has been losing money, Meta as a whole has been profitable. Through the third quarter of this year, the firm recorded $95 billion in revenue and $30 billion in profits.
The Meta app family accounts for nearly all (99%) of the company's income. On its most recent earnings call, Meta bested estimates for revenue, earnings per share, and daily and monthly active users across the board.
After reporting profits on Wednesday, Meta saw its stock price drop 6.3%, from $308.15 to $288.64, and it has lost almost 4.6% of its value since Monday. But industry experts say that's because they aren't sure how much money will be spent on online advertising in the second half of the year because of the rising turmoil in the Middle East.
On the call, Li also advised investors that Meta anticipated Reality Labs' operational losses to be larger by year's end than in 2022.
She ascribed the division's losses mostly to "direct costs," or those that can be directly linked to creating a particular product, such as the salaries of employees, the costs of running the business, and the prices of the components and materials used in production.
Quest 3, a new virtual reality (VR) headset, and Ray Ban-branded smart glasses, both developed by Reality Labs, were unveiled by Meta this year. (Meta doesn't provide Quest 3 headset sales figures.) Both of which the firm appears confident will play significant roles in its social media apps from now on.
In the words of Li, "as glasses scale, they will make it increasingly easy to capture compelling content from a first-person point of view while you're staying in the moment or the activity that you're doing, and sharing that content should enrich our content ecosystems even further."