Connor Stallion Claims Harbaugh, Michigan Staff Knew Nothing About The wrongdoing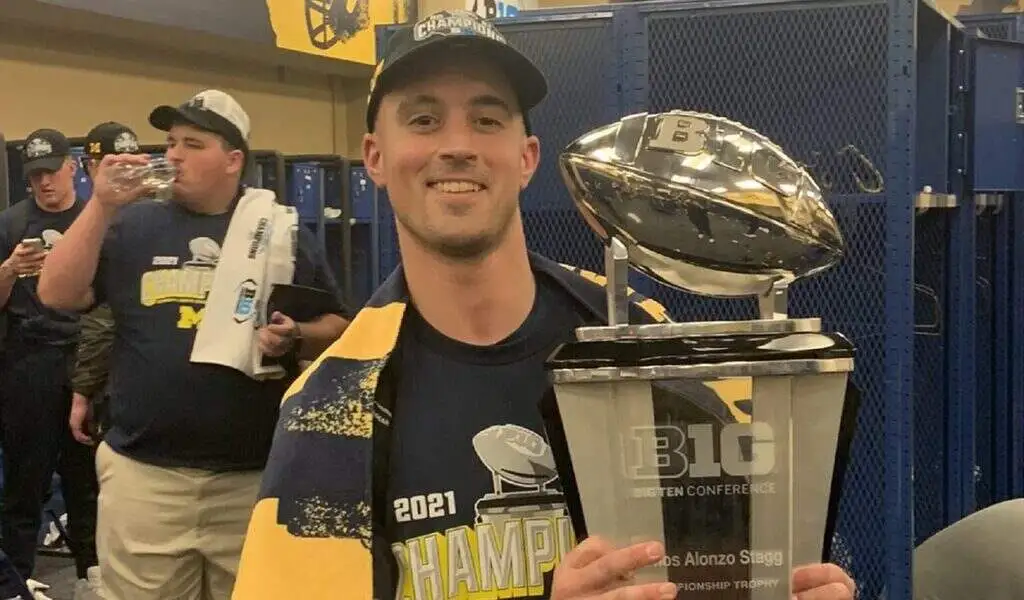 (CTN News) – Following an initial suspension, Connor Stallion, the recruiting analyst at the center of Michigan's sign-stealing scandal, no longer works for the Wolverines.
He parted ways with the football program Friday night after an initial suspension.
He was officially employed by the Wolverines since May 2022, but according to his now-deleted LinkedIn profile, he had been serving the Michigan program as a volunteer assistant since 2015.
There were initial reports that Connor Stallion had been fired, but Michigan University stated in a statement a short time later that he had resigned.
A statement released by Connor Stallion late Friday night addressing his time as a member of the Wolverines in the wake of an NCAA investigation into the controversy was his first public comment since the investigation began.
There is something special about the University of Michigan and its football program, according to Connor Stallion. In addition, I am deeply grateful that I have been able to work with the incredible student athletes, coach Harbaugh, as well as the other coaches who have been a part of the Michigan football family during my time there.
As much as I want to be part of the team's championship run, I do not want to be a distraction from that run, and I am going to continue to cheer them on."
Brad Beckworth, the agent for the Connor Stallion, also released a statement to The Athletic, stating that neither Wolverines coach Jim Harbaugh nor any member of his staff had any knowledge of any malfeasance by the team.
Beckworth said, "He hopes that by resigning he will be able to help the team and coaching staff focus their attention on the game tomorrow and the remainder of the season," he said.
In the opinion of Connor, it is important for you to know that, to the best of his knowledge, neither Coach Harbaugh nor any other member of the coaching staff or staff members has ever instructed anyone to violate any rules or had any knowledge of any improper conduct in relation to the recent allegations of advanced scouting.
As the NCAA's investigation became public last month, Harbaugh denied that he was aware of Connor Stallion actions and said that the program would fully cooperate with the NCAA's investigation.
As the NCAA's investigation into the coaching staff of the University of Michigan has intensified in recent months, investigators have been sent to Ann Arbor to interview the coaches.
SEE ALSO:
The ICC World Cup 2023 Points Table After Pakistan vs New Zealand