Thailand Reinstates Proof of Covid-19 Vaccination on Entry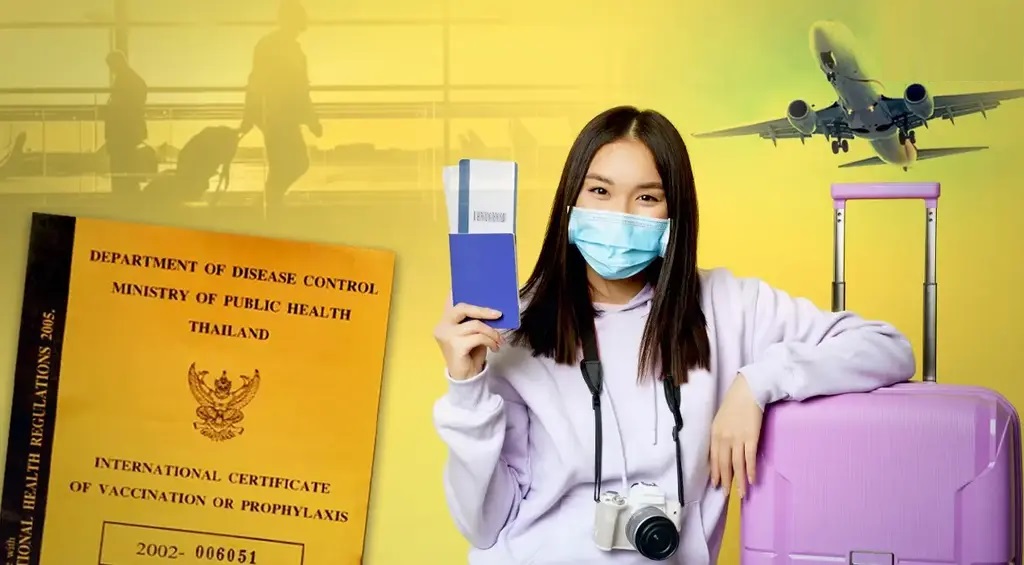 As not to anger the power of Beijing, Thailand announced Thursday that all visitors must show proof of at least two Covid-19 vaccinations under revised rules that coincide with the resumption of travel from China.
In addition, visitors traveling from Thailand to a country requiring a negative RT-PCR test result must provide proof of insurance. Public Health Anutin Charnvirnvirnkul told reporters that this will ensure that they can afford treatment if their RT-PCR test is positive.
All incoming travelers  to China still required to have a negative PCR test result from no more than 48 hours prior to arrival. India imposed a similar requirement on visitors from Thailand, China (including Hong Kong), South Korea, Japan, and Singapore this week.
In October of last year, Thailand eliminated the requirement for proof of vaccination, antigen test results, and health insurance. However, officials believe that the likelihood of Covid-19 infection in many countries will increase as Chinese citizens resume traveling in large numbers.
Mr. Anutin stated that new non-discriminatory measures are required due to the fact that Thailand is a popular tourist destination for visitors from many countries, including China.
"There will be no discrimination against any country on the basis that Covid-19 is spreading in all countries and the strains are comparable. Therefore, Covid-19 should not be used to discriminate against any nation," he said.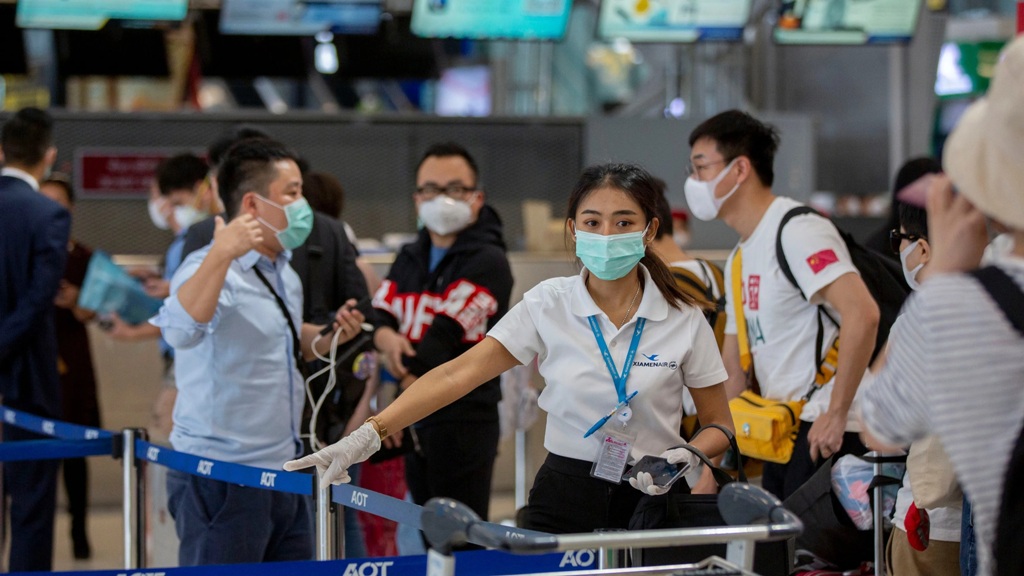 Chinese tourists arrivals
Mr. Anutin made these remarks after a meeting with representatives from the Ministries of Public Health, Transportation, Foreign Affairs, and Tourism and Sports. Representatives from the Insurance Commission Office and the Bangkok Metropolitan Administration joined them.
He did not specify when the new measures would go into effect, but officials said they would begin prior to the arrival of Chinese tourists.
China will eliminate entry-level quarantine requirements on Sunday, paving the way for millions of its citizens to travel abroad. In the first few days and weeks, however, limited flight capacity is anticipated to keep the number of visitors low.
The director-general of Thailand's Civil Aviation Authority, Mr. Suttipong Kongpool, stated that the first scheduled flight from China would arrive at Suvarnabhumi airport on January 12. He added that 15 Chinese airlines would operate 15 daily flights to Suvarnabhumi, Chiang Mai, and Phuket airports during the first three months of this year.
Prior to the pandemic, China was by far the country's largest tourist source, accounting for over 11 million of the 40 million international arrivals in 2019.
Mr. Anutin advised individuals with respiratory illness to postpone travel until they have made a full recovery in order to reduce the risk of disease transmission.
He added that visitors traveling to countries requiring proof of a negative PCR test should only stay in hotels with standard disease control measures and Covid-19 testing services.
He stated that health authorities would continue to monitor the local Covid situation and could adjust their response to changing risks.
Mr. Anutin added that authorities in tourist provinces should prepare their hospitals and hotels, while tourism and transportation workers should receive at least four doses of the Covid-19 vaccine.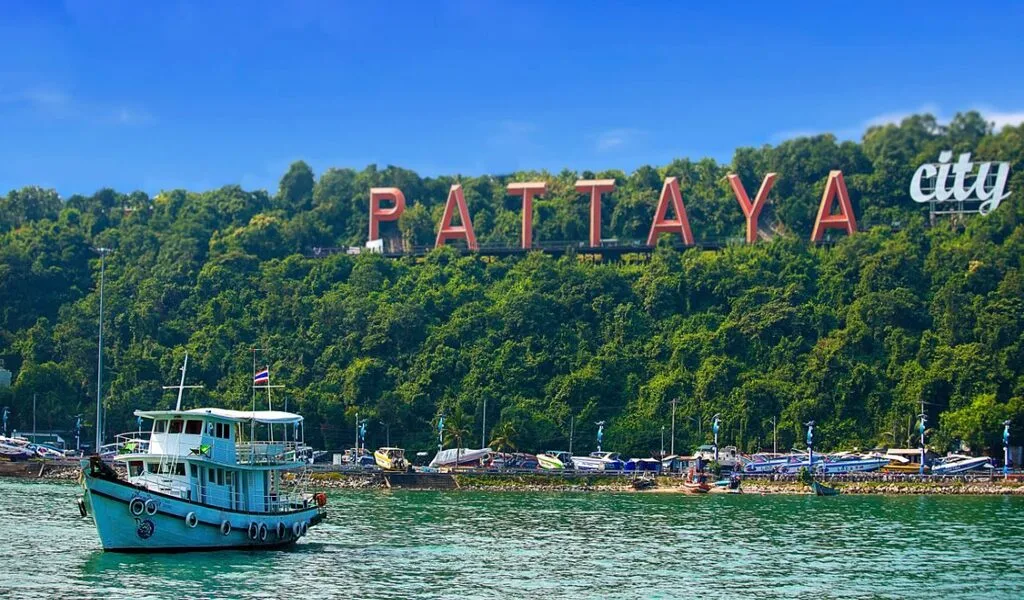 Pattaya Thailand Prepares for Chinese Tourists
The resort town of Pattaya expects more Chinese tourists during the Chinese New Year holiday, which falls on January 22, while Phuket has prepared for the return of Chinese tourists after earning more than 6.6 billion baht from tourism during the New Year holiday.
The Chinese policy to ease Covid-19 restrictions, was good news for Pattaya City on Wednesday because Chinese tourists were a major target group said Mr. Sanphet Supbowornsathian, president of the Thai Hotels Association's Eastern Thailand Chapter.
He stated that tour companies have resumed operations following news that the Chinese government will lift Covid-19 travel restrictions and allow Chinese citizens to travel internationally beginning this Sunday.
Initially, so-called Free Independent Travellers (FIT), or visitors who travel independently rather than with tour groups, will arrive in late January during the Chinese New Year. Those who travel in groups through travel agencies are likely to begin visiting Thailand in March.
He also stated that hotel owners and the tourism industry are ready to welcome Chinese tourists and are outfitted with Covid-19 preventive measures to ensure the comfort and safety of both locals and international visitors.
Mr Sanphet believes tourism will not grow as much this year as it did before the pandemic for a variety of reasons, including the recession, which forces people to cut back on their spending. On the bright side, he believes Thailand still has the potential to attract more visitors from around the world due to its low tourism costs and excellent services.
Meanwhile, according to the Thai Hotels Association, Indian tourists are delaying or canceling their trips to Pattaya because their government now requires them to be tested for Covid-19 before returning home.
Mr Sanphet said that the new requirement imposed by India's Ministry of Health and Family Welfare on January 1 for travellers from Thailand, China (including Hong Kong), Japan, South Korea, and Singapore to produce negative RT-PCR tests had caused large groups of Indian tourists to cancel or postpone their trips to Thailand.
"Tourists are delaying their visits as a result of the mandatory RT-PCR tests. Only a few small groups (of Indian tourists) are left "Mr. Sanphet stated.
Aside from Pattaya, Phuket is also ecstatic about the influx of Chinese tourists. The Tourism Authority of Thailand's Phuket Office director, Nanthasiri Ronnasiri, said on Wednesday that the easing in China represents a great opportunity.
TAT will launch a campaign to welcome Chinese tourists, as many of them will be in Phuket for Chinese New Year. She stated that Phuket received 208,750 visitors between December 30 and January 2, 2023.